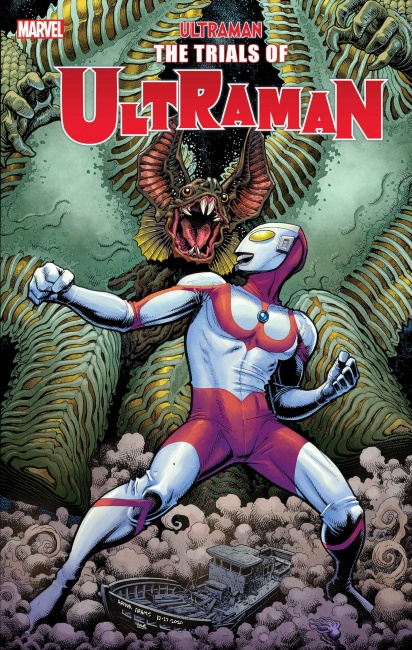 Marvel Comics revealed
The Trials of Ultraman
, a new ongoing addition to the
Ultraman
saga, which will begin in March.
In 2020, Marvel rolled out The Rise of Ultraman #1 (see "The 'Rise of Ultraman' #1 Cover Art and Deets Revealed at C2E2") a comic series that reintroduced the Ultraman mythos to their readers. As a follow up, The Trials of Ultraman will pick up after the conclusion of the previous series. The world has changed, and enemies are hiding in plain sight as Shin Hayata's long-lost comrade returns in this new series.
The Trials of Ultraman was written by Kyle Higgins and Mat Groom with art by Francesco Manna. The cover for the first issue of this book was rendered by Art Adams.
Click on Gallery below for full-size images!