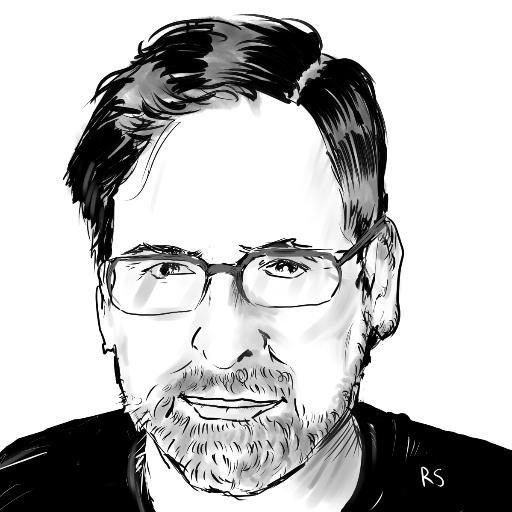 It's not like there's been a shortage of media projects based on comics for the past 15 years, but the density of announcements and drops seems to have noticeably thickened in recent weeks. Part of that is because the production pipeline that was backed up due to COVID-19 is now starting to get unblocked. Part is because both Disney+ and HBO Max are now past the initial launch phase and firmly entrenched in the ongoing streaming wars. And part is because producers are taking a much wider, more holistic view of the comics-inspired content space to develop new projects.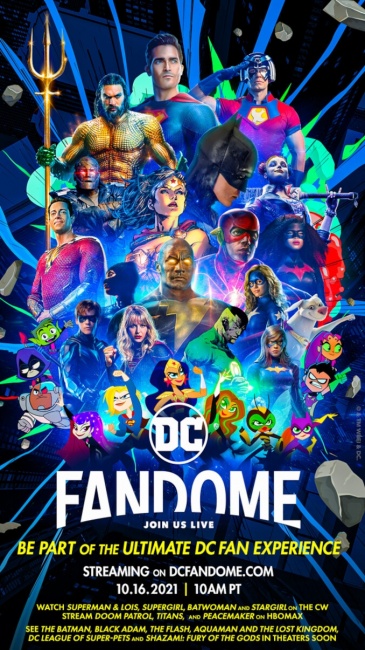 Warner Media is leaning into DC animation.
DC's FanDome event last weekend was full of notable media announcements on the film and gaming side, with a second trailer to the upcoming
The Batman
feature getting a lot of attention. Right behind it,
Black Adam, Justice League Dark, The Flash,
and sequels to
Aquaman
and
Shazam
are lined up like cargo ships outside of Long Beach (see "
FanDome Live Action Round-Up
"). Obviously the big screen means big stakes, so the company is putting a lot of its promotional heft here.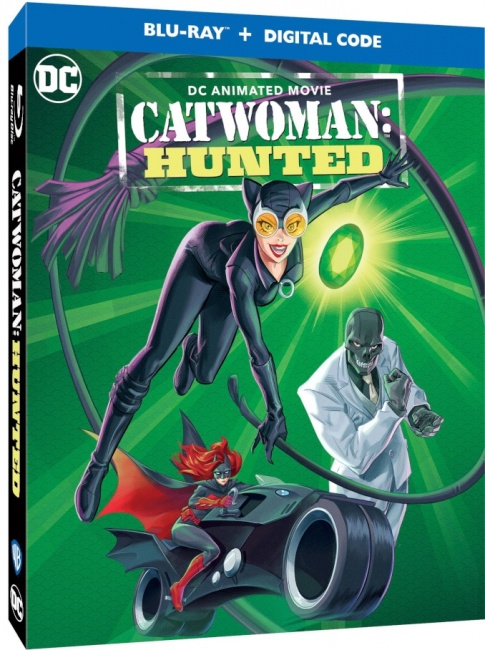 What caught my attention, though, was the ongoing cadence of DC animated releases, both series and feature. Over the weekend, the fourth season of
Young Justice
dropped its debut episodes on HBO Max, alongside the lighthearted
Aquaman
series. On the feature side, we'll soon be seeing a
Catwoman
film, as well as a new
Green Lantern
series. And, of course, there is the much-anticipated Bruce Timm-led revival of
Batman: The Animated Series
(see "
Bruce Timm's New 'Batman' Series
").
Typically DC's animation, more than the movies, the TV shows or even the comics, evoke the brand nostalgia and faithfully reproduce the storylines beloved by DC's long-time fans. They are also projects with clear connections to the retail shelves. It's encouraging to see the company devoting time and resources to keeping this channel so active.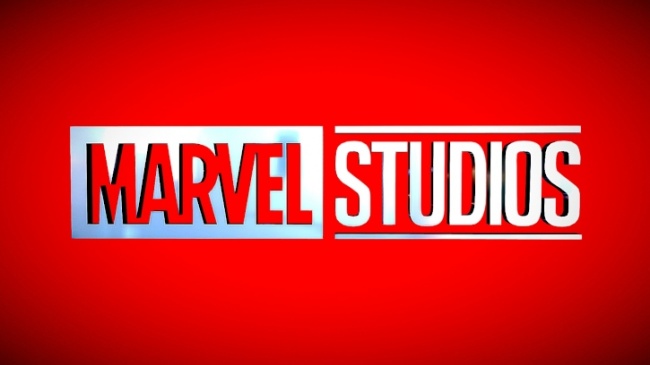 Marvel's Film Slate Slips.
As you may have seen (see "
Five Marvel Films Pushed Back
"), Disney has delayed five upcoming Marvel movies and removed release dates for two other unnamed projects. In a few cases, these are ordinary adjustments, like scooching
Doctor Strange in the Multiverse of Madness
two months closer to summer in 2022, knocking
Thor: Love and Thunder
from its original release date of May 6 to July 8. The
Black Panther
and
Ant-Man
sequels also move back, along with the original
The Marvels
film. It also shows that the lingering effects of the COVID slowdown are still impacting production timelines.
On the small screen, Disney+ subscribers will be inundated with
Hawkeye, Ms Marvel, Moon Knight, She Hulk,
and
Secret Invasion
slated through 2022, with a couple of other projects sprinkled in. Given Marvel's unexpected approach to several of its recent series like
WandaVision
and
Loki
, maybe this won't feel like too much of a good thing. But it sure feels like an awful lot of a good thing.
New Prestige Series are Giving Viewers Vertigo.
The long-lasting impact of DC's creator-centric Vertigo imprint continues to be felt, with more and more of its series being mined for "peak TV" style prestige content.
Sandman
will surely be the moody 800-pound gorilla when it makes its highly-anticipated debut on Netflix sometime around the end of the year.
Meanwhile,
Y: The Last Man
is running on Hulu. Netflix viewers can enjoy the critically-praised adaptation of Jeff Lemire's
Sweet Tooth,
stream the loosely-based
iZombie
series that ran on the CW a few years back, or catch up on Lucifer
;
and
HBO Max subscribers can bask in the epic weirdness of
Doom Patrol
, based on the spirit of Grant Morrison's mind-expanding run, (now streaming season 3). The gloriously profane
Preacher
, which initially ran on AMC, is now streamable on Hulu.
Looking ahead Brian Wood and Riccardo Burchielli's
DMZ
is coming soon to HBO Max. And one of the great unexploited properties of the 90s,
Transmetropolitan
, just had its rights revert from being tied up under option, which means it's back on the market.
Beyond the Big Two.
Netflix scored the biggest comics property of the past decade, BOOM! Studio's
BRZRKR
, with co-creator Keanu Reeves attached, for an anime series and live-action feature. Despite the underwhelming
Jupiter's Legacy
, which only lasted one season on Netflix, the streamer is looking to further exploit its big deal with Mark Millar. Look for
American Jesus, Supercrooks
and
The Magic Order
next in the pipeline.
Todd McFarlane has also leaned into getting various
Spawn
projects in the works, including a new feature film (now finally moving forward) and the
announced Sam and Twitch series
. Over on Amazon Prime, we're bracing ourselves for the return of
The Boys
later this fall, and, further along, season two of the animated
Invincible
based on Robert Kirkman's twisted take on superheroics. Sometime soon, we'll probably see season 3 of
The Umbrella Academy
drop on Netflix. Dark Horse Comics, in addition to
Resident Alien
on SciFi, has a slew of projects in development, including
Black Hammer, Mind MGMT, Grendel
and others.
Adapting webtoon content for streaming series is old hat in Korea, but it's just starting to take off here. Leanne Krecic's super-popular romantic comedy
Let's Play
is being adapted by Allnighter
, and several other hit Korean comics and series have just been optioned for development. Tapas already launched a media division prior to being acquired by Korean giant Kakao Entertainment, so we're likely to see more animated and live action series soon.
From Screen to Scream?
Believe it or not, that roundup is just the tip of the iceberg. There are more projects from various publishers than I can cover in limited space, and 5x more under option that may or may not ever see the light of day. That's… a lot, even by 21st century standards.
Certainly some of these present opportunities for retail, especially when publishers do their best to make sure media-related material is in the warehouse and ready to go when projects air. But at a certain point, and maybe we're there now, fans won't have time to read or enjoy comics and graphic novels because they'll be so busy watching the adaptations for every waking hour!
The opinions expressed in this column are solely those of the writer(s), and do not necessarily reflect the views of the editorial staff of ICv2.com. Salkowitz has a current business relationship with Curio, which he has disclosed.

Rob Salkowitz (
@robsalk
) is the author of
Comic-Con and the Business of Pop Culture
.