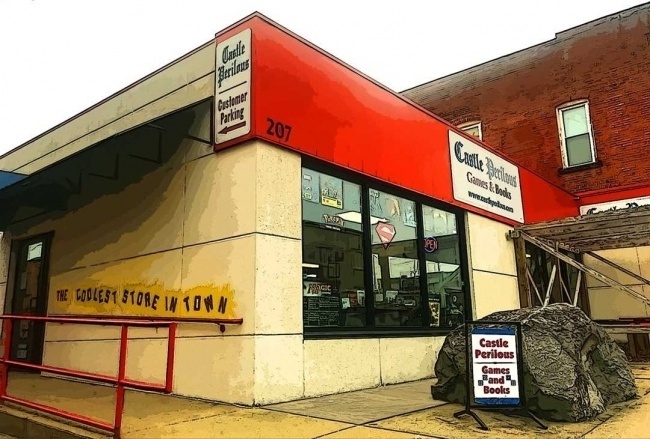 Rolling for Initiative is a weekly column by Scott Thorne, PhD, owner of Castle Perilous Games & Books in Carbondale, Illinois and instructor in marketing at Southeast Missouri State University. This week, Thorne talks about Black Friday and Small Business Saturday, and what the major credit card companies forecast for sales during that time frame.
Happy belated Thanksgiving!
I'm writing this before Black Friday and Small Business Saturday, so have no idea how our sales were this past weekend, but if the rest of the month is any indication, they should be good. We beat November 2020 sales the day before Thanksgiving and surprisingly, 2020 turned out to be a good year thanks to the second half.
Mastercard is in agreement with my prediction as its Spending Pulse, which measures spending across all spending types, including cash and check,
expects to see sales
in November and December up 7.4%, 7.7% online and 6.6% in-store. These figures exclude automobile and gasoline sales and I have no idea how inflation is impacting these numbers though and the story does not say. We started opening late in the afternoon on Thanksgiving some years ago and sales this year were up about 60% over 2020 and 50% over 2019, so it's certainly worth the time for us to be open part of the day.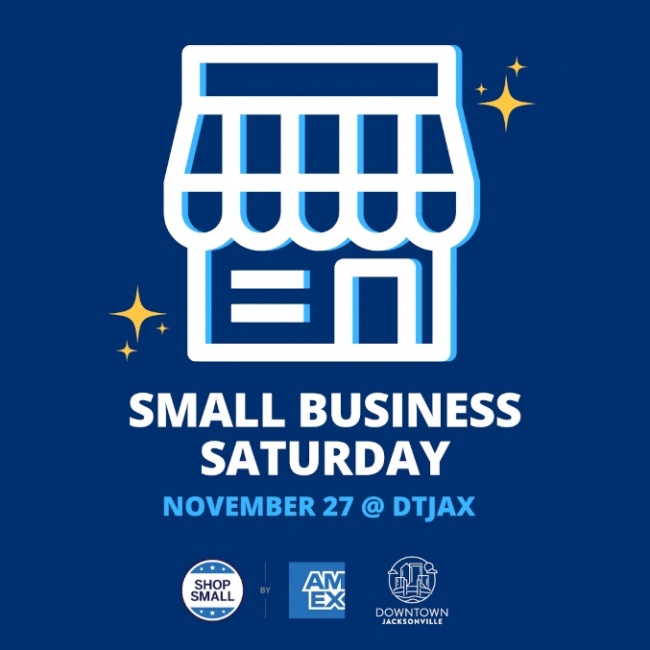 With American Express, the main promoter of
Small Business Saturday
, continually insisting on scheduling the event on the Saturday after Thanksgiving, I have pretty much written it off as any sort of program worth putting any money or effort into promotion. The Saturday after Thanksgiving is already a great sales day and most stores need to have their staff focused on handling those sales, without the additional difficulty of having to promote and run Small Business Saturday events as well. Some years ago, American Express did offer their cardholders a benefit in the form of some cash back when they made a purchase with the card at a Small Business Saturday participating store and we tried to promote that but have not heard anything about it in several years.
The last few years we have seen promotional material funneled through our local Chamber of Commerce, but did not hear anything about it from them this year. I would be more enthused about participating if they would move the day to a different time of year. Retailers do not really need any help driving traffic through their doors at this time of year (one of my problems with Local Comic Shop Day), and it is hard to tell if Small Business Saturday drives any additional traffic or encourages anyone to shop locally more than they would otherwise. Now, if all of the major credit card companies would get together and promote the day, that could probably drive customers, but AmEx, on its own, does not have enough cardholders to make a significant impact.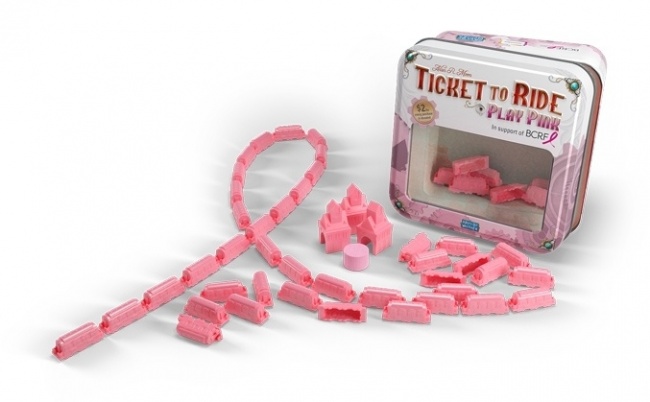 I did want to call attention to a nice little promotional item Asmodee offered for its
Ticket to Ride
game, the
Ticket to Ride: Play Pink
set (see "
Play Pink
"). The company produced a limited quantity of these pink train sets with $2 of their price donated to breast cancer research, and it is currently listed as out of stock on their website. Since the MSRP was $4.95, retailers who bought the sets only saw a margin of a bit over 8%, but according to Asmodee, their price, after the research donation, just covered their production costs. So, kudos to Asmodee and I hope we see this again next year!
What do you think about Small Business Saturday? Does it help your store? Say something in the comments or email me at castleperilousgames@gmail.com.
The opinions expressed in this column are solely those of the writer, and do not necessarily reflect the views of the editorial staff of ICv2.com.