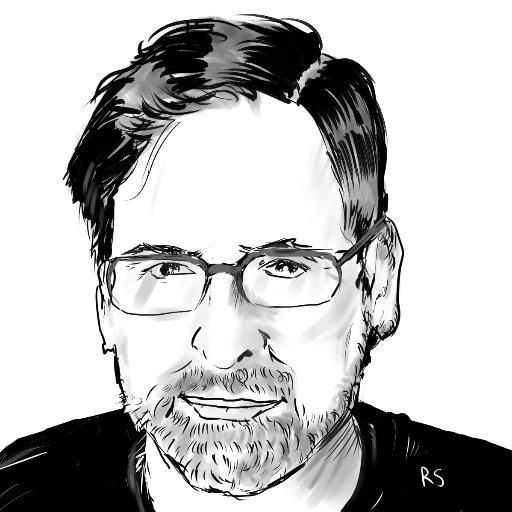 Happy New Year! It's the first column of 2022 and that means it's time for industry forecasts! After what appeared to be another good year for comics retail, publishing and licensing, what kinds of trends and disruptions can we expect for the year ahead? Here are a few things I'll be watching for.
More creative licensed projects.
One of the more interesting publishing success stories of the past few years has been the rise of Z2 Comics, a specialty publisher focused exclusively on graphic novels based on musical properties. Established just a couple of years ago, Z2 now has more than 60 titles in print and dozens more in the pipeline. Almost all their books license content from musicians, labels or agencies, and run the gamut of styles from K-pop to hip hop to jazz and heavy metal.
Though they do some business through the direct market, a lot of Z2 books are sold in bookstores, direct-to-consumer, or through specialized channels that reach music fans, not necessarily comics fans. The company has built its own warehouse and distribution, and uses some proprietary analytics to identify promising licenses and audiences. So far, their combination of business and creative strategy appears to be paying off. In so doing, Z2 might provide a template for rethinking the licensed comics business, which hasn't really been a hotbed of creativity outside of a few perennial properties.
One could imagine other areas of pop culture beyond music that could take advantage of a Z2-like approach that brings comics storytelling, appealing packaging, a book-first (rather than periodical) strategy and a more innovative distribution model, reaching niche audiences where they already look for content. Especially with a bunch of licenses changing hands in 2022, there's a good opportunity for publishers to reassess the tried-and-true methods of creating and marketing these kinds of books.
Financialization of collectibles.
The pandemic and the weird upside-down economy of the past two years has been rocket fuel to the collectible side of the comics business, with key books and art reaching nosebleed pricing levels at auction almost every week. Clearly collectible comics, original art, and vintage videogames are not just objects of desire by well-healed geeks, but have become a portfolio asset for investors worldwide.
In 2022, that trend will reach terminal velocity, with all the machinery of late-stage capitalism brought to bear on the market. We're already seeing efforts to create managed index funds using collectibles as underlying assets. A venture called Otis, from Skillshare founder/CEO Michael Karnjanaprakorn, is just one of several new firms promising to allow fractional ownership of art, collectibles and NFTs whose price tag might be out of the reach of ordinary buyers. By reducing barriers to entry, these kinds of efforts bring in new money and investors interested in technical performance metrics, not necessarily the intrinsic qualities of the underlying investment.
Essentially, comics are in the process of becoming the foundational layer of a chain of financial derivatives whose markets and valuations operate on a different basis, and different scale, from what we've previously seen even in the overheated world of auctions and big-dollar transactions. Those of us who lived through the late aughts know how this kind of story can end. In 2022, we'll see the opening chapters being written.
NFTs become more integrated into creative strategies.
There's an old saying that the higher the monkey climbs in a tree, the more it shows its ass. In 2021, as NFTs came out of nowhere to become a multi-billion dollar business, the adage certainly proved true in many respects. Consequently, many people's first impressions of a new digital medium were based on their clear view of the underside of the industry: early-stage technology, half-baked business models, feverish speculation and fly-by-night companies looking to cash in by hook or by crook.
There is actually more to the story than that. Even as we speak, NFTs are evolving from the scammy shovelware that many of 2021's jpeg-for-sale models suggested. NFTs are offering entry into communities, experiences and immersive environments that offer more to fans than the prospect of a quick buck. Some companies are also starting to turn NFTs into storytelling platforms that can build on existing franchises and provide meaningful, in-continuity content, same as other media. In the meantime, the tech bros are hard at work addressing the environmental and content security problems that the 2021 gold rush exposed, in hopes of draining some of the negativity out of the fan response to anything blockchain-related.
Will this work? I suspect that in 2022, we'll see how well NFT providers have learned the lessons of their chaotic coming-out party, and at least a few comics and geek culture companies will have found interesting ways to integrate this technology into their plans beyond a simple product licensing play.
UGC everywhere.
It's no secret that Webtoon, Tapas, and similar mobile-digital comics platforms have weaponized user-generated content, becoming YouTube-like platforms where independent creators can try their luck at monetizing their work on the back of the mothership's scale, reach and technology. As a result, they've established a parallel career track for aspiring professionals and a very different path to market for the hit comic properties of the 2020s (see "
Who's a Professional in the Creative World? The Answer is Getting More Complicated
.")
I suspect other publishers and platforms have been paying attention. Over the last few months, I've heard a bunch of startups tell me they are trying to become the "Wattpad" of x, y or z – Wattpad being the platform that came out of nowhere to become a UGC hub for fan fiction before
getting acquired
at the beginning of 2021 by Naver, the Korean tech giant that also owns Webtoon, for a cool $600M. Those pitches are getting funded, and those projects will be coming to market later this year.
2021 Scorecard.
So those are my calls for the year ahead. How good was my crystal ball in 2021? Here's what I expected (see "
Comic Industry Forecasts 2021: Dare to Hope
").
Webtoons become a serious revenue source for creators. Well, they became a serious revenue source for somebody. I hope creators got their share.
Conventions reset. Yes, as conditions permitted, the shows that bounced back seemed to do well for fans, organizers, and the exhibitors who braved uncertain conditions to set up.
Comics and trades suffer a creative hangover. This was a prediction based on the ripple effect of projects getting cancelled or delayed in 2020 then not showing up as collections in 2021. We'll have to wait to see the final numbers, but I don't think this was a factor.
Hot in the book trade: graphic novels for pets! A bit of tongue-in-cheek here, but we did see a continuing diversification and segmentation of the graphic novel market in the trade channel.
Happy new year everyone! Here's to a happy and healthy 2022.

The opinions expressed in this column are solely those of the writer, and do not necessarily reflect the views of the editorial staff of ICv2.com.

Rob Salkowitz (@robsalk) is the author of Comic-Con and the Business of Pop Culture.