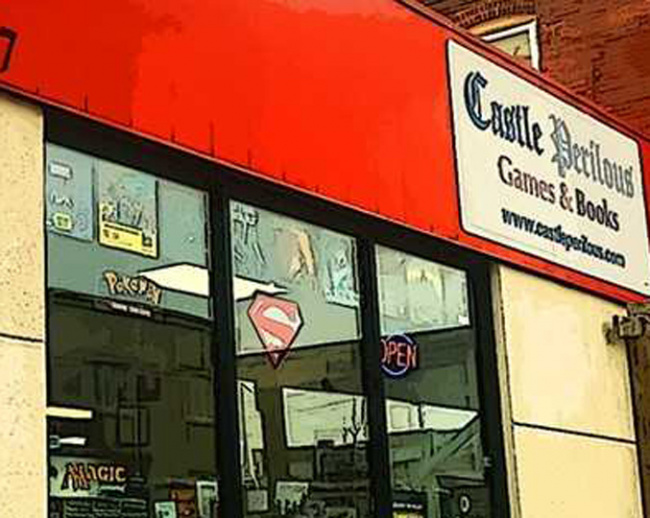 Rolling for Initiative is a weekly column by Scott Thorne, PhD, owner of Castle Perilous Games & Books in Carbondale, Illinois and instructor in marketing at Southeast Missouri State University. This week, Thorne discusses Wizards of the Coast's new executive hires and what they could mean for the company.
After appointing Chris Cocks the new Hasbro CEO, the company returned to Microsoft to bring in his replacement to run Wizards of the Coast (see "
New CEO for Hasbro's Wizards of the Coast and Digital Gaming
"). This is not too surprising given Cocks' performance over the last six years at the helm of WotC. Cocks led the company to record sales and provided a big chunk of Hasbro's profit for the last couple of years. Although I was not too thrilled with his plans to focus more on the company's digital platforms, almost all of the moves WotC has made under his direction have proved good for both the company and its customers.
Cynthia Williams comes from Microsoft where she was General Manager and VP of the Gaming Ecosystem Commercial Team. I figured she was hired, much like Cocks, for her expertise in the digital realm, more than for her familiarity with trading card and roleplaying games. However, given the current importance of WotC to the Hasbro bottom line, I'd imagine the company vetted her extensively before making the offer.
This quote from the announcement does rather worry me:
"Cynthia brings a deep understanding of technology and e-commerce, along with cloud and console-based gaming. She has a proven track record, across both Microsoft and Amazon, of scaling businesses to drive profitable growth."
At least when Cocks came on board, there was a mention of his deep love for both
Magic: The Gathering
and
Dungeons & Dragons
. While the press release announcing Williams' hire says that joining WotC and the team behind
Magic: The Gathering
and
Dungeons and Dragons
is a "dream come true," it also only mentions her experience with digital gaming, but not with tabletop games.
Tim Fields, who has been appointed Senior Vice President and General Manager of Digital Gaming effective February 21, said in the press release that he has been a lifelong player of both
Dungeons & Dragons
and
Magic: The Gathering
. Like Cocks, he brings experience in the field with him. While management experience at the top management level is more important than product experience, it would be nice, though not necessary, to have the new CEO indicate some knowledge of both as they take the position. Given both of the new hires have "deep experience" with digital platforms and e-commerce, I'm expecting to see an even bigger focus over the next few years on the growth of
Magic: Arena
and
D&D Beyond
and more DTC releases like the
Secret Lair
sets.
After all, we have already seen alternative art covers released for
D&D
books. How hard would it be for WotC to release a third alternate art cover for direct-to-consumer sales? The
Secret Lair
sets release through a dedicated website and while I never thought WotC would find it profitable to produce limited run covers of books as they release, I also never thought the company would find it profitable to release DTC sets of
Magic
or to crowdfund the reprinting of
HeroQuest
(see "
'HeroQuest' Makes Its Triumphant Return to the Tabletop
").
Hasbro does have an exclusive
Monopoly: Star Wars The Mandalorian
version available on its Pulse site so board games and books are certainly feasible. Given today's available technology, limited DTC covers of
D&D
books are certainly doable and it's certainly easier to produce than
Secret Lair
sets are. NFTs of
Magic
cards are also possible, which would make them digitally collectible in the aftermarket. If McDonalds, Nike and the Olympics can sell NFTs, why not WotC? That is certainly a direction the new team could explore.
Your thoughts? Post them in comments or email castleperilousgames@gmail.com.
The opinions expressed in this column are solely those of the writer, and do not necessarily reflect the views of the editorial staff of ICv2.com.