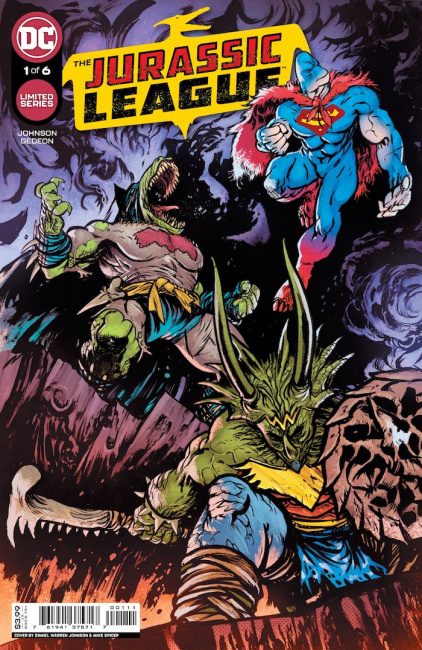 Confessions of a Comic Book Guy is a weekly column by Steve Bennett of Super-Fly Comics and Games in Yellow Springs, Ohio. This week, Bennett talks about the best in kid-friendly comics and graphic novels for ICv2 Kids Week.
Back in 2020 (see "Confessions Of A Comic Book Guy--The Breakout Character Of 2021"), I raved about Dark Nights Death Metal #1, exclusively because it was the first appearance of B-Rex, a sentient, weaponized version of the Batcave's resident animatronic T-Rex. It's a shame DC still hasn't done anything else with the character because, as I said back then, "any little boy (and a great many girls) will happily tell you, the only thing better than being Batman is being Batman and a dinosaur."
Well, while DC has yet to do anything with the concept (B-Rex needs his own comic, ASAP), apparently there is something irresistible about the idea of literally mixing superheroes with dinosaurs. This has given us Jurassic League, a "6-Issue Limited Series Depicting The Justice League As You've Never Seen Them…. As Dinosaurs". It was written by Juan Gedeon and Daniel Warren Johnson with art by Juan Gedeon, who said in a DC press release "Jurassic League is all I want to draw: dinos and epic fights," and "it's my "own version of a 90s cartoon or videogame." Jurassic League #1 has an on-sale date of May 10, an SRP of $3.99, and is rated Teen so while this one has a sky high premise kids will love, adults might want to give it a read first. Just to be on the safe side.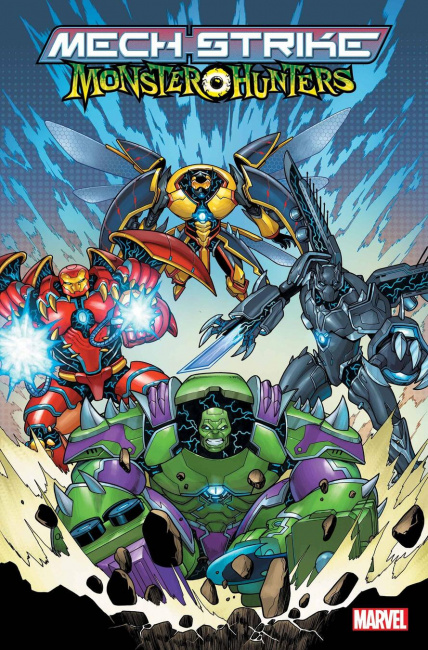 For kids who prefer robots to dinosaurs, there are series featuring giant robot versions of big brand name superheroes coming from both DC and Marvel. Marvel has
Mech Strike: Monster Hunters
, a five-issue saga written by Christos Gage and drawn by Paco Diaz; a sequel to last year's
Avengers Mech Strik
e which arrives on June 29, has a SRP of $3.99 and is rated Teen+. And, DC has
DC: Mech
by Kenny Porter and Baldemar Rivas, which is scheduled for a July 27 release with an SRP of $2.99 with a 13+ rating by Kenny Porter and Baldemar Rivas.
DC's League of Super-Pets is the latest CGI animated movie from Warner Animation Group set to debut on July 22, 2022 featuring the voices of Dwayne Johnson as Krypto the Superdog, Kevin Hart Ace the Bat-Hound, John Krasinski as Superman and Keanu Reeves as Batman. The plot involves Krypto having to put together a new team of super animals to help Superman that includes a super-fast turtle named Merton (who I suspect is based on The Terrific Whatzit a funny animal version of The Golden Age Flash who's real name was Merton McSnurtle) and a squirrel named Chip (who pretty much has to be based on Ch'ip, the squirrel-like alien member of the Green Lantern Corps).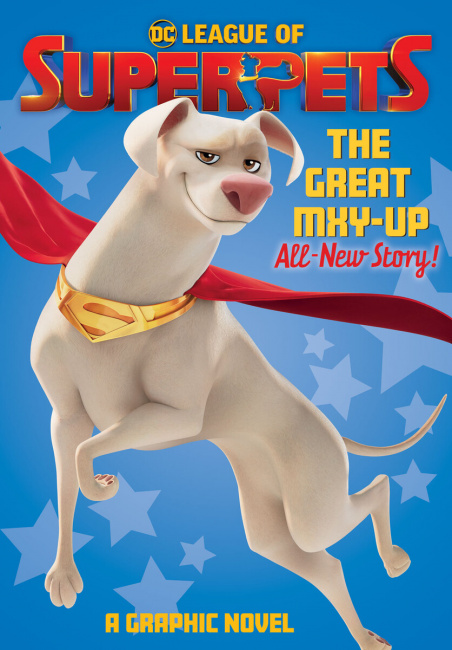 Naturally, there's all sorts of print tie-ins for it, including
DC League of Super-Pets: The Great Mxy-Up
a Middle-Grade graphic novel for readers ages 8-12 by writer Heath Corson and artist Bobby Timony, with a release date of May 17 and a SRP of $9.99.
And, once the kids have seen the movie and are hungry for more stories about the Super Pets, there's Tails of the Super-Pets, which reprints classic Silver Age stories featuring Krypto, Ace and Streaky the Super-Cat., available on May 3 with a SRP of $19.99. Then, there's the DC Super-Pets Character Encyclopedia, featuring over 200 illustrations drawn by Art Baltazar, artist on the Tiny Titans books. The paperback has a SRP of $7.99.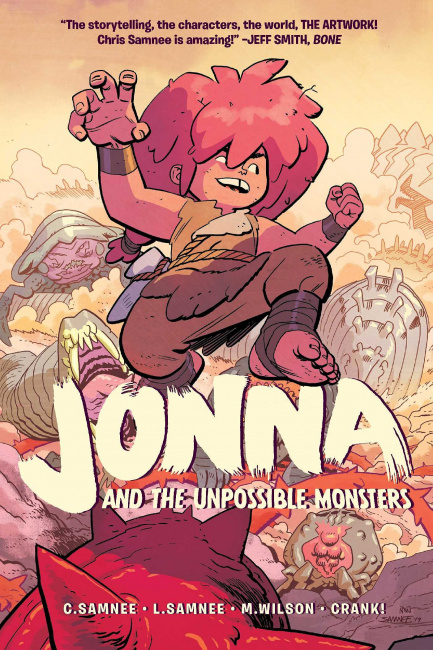 Back in March, 2021 (see "
Boldly Beyond"
), I wrote about the then upcoming Oni Press comic,
Jonna and the Unpossible Monsters.
Drawn by Samnee and written by Chris and Laura Samnee, the publisher described the title as being "an epic tale of sisters, survival and some monster punching" that's "intended for readers 8 years of age and older."
At the time I had only seen preview pages from it, but since then I've found that it more than lives up to that description and has become one of my favorite titles. New issues are coming out on a more or less bimonthly basis, #9 shipped last week, and have a SRP of $3.99 and the trade paperback collecting early issues, Jonna and the Unpossible Monsters Vol. 1 is available from Diamond with a SRP of $12.99.
Click here for more ICv2 Kids Week articles on kids comics and graphic novels!
The opinions expressed in this column are solely those of the writer, and do not necessarily reflect the views of the editorial staff of ICv2.com.