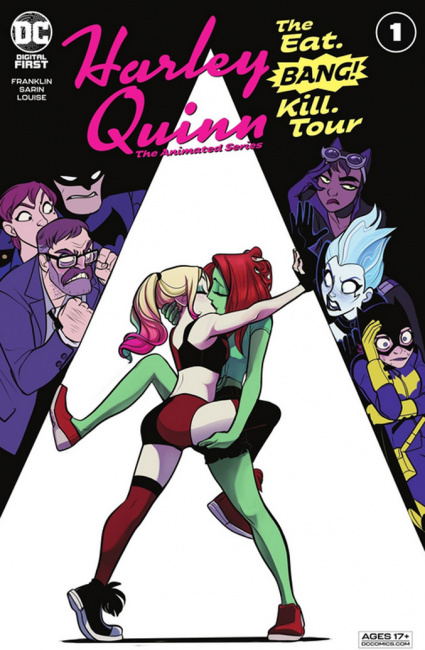 Confessions of a Comic Book Guy is a weekly column by Steve Bennett of Super-Fly Comics and Games in Yellow Springs, Ohio. This week, Bennett celebrates Pride Month by sharing some of his LGBTQ+ comics and animation picks.
It's Pride Month again, and I'll be celebrating it the way I celebrate most occasions; reading comics. And, of course, writing about them.
I first discovered the work of Tee Franklin, the author of the graphic novel Bingo Love who describes herself as a "black, queer, disabled, autistic" comic book writer in the mini-series Harley Quinn: The Animated Series: The Eat. Bang! Kill. Tour. Franklin and artist Max Sarin did a remarkable job of approximating the tone of one of my favorite animated series, and they also made the romance between Harley and Ivy seem genuine and authentic. It turned out to be one of my favorite comics of the year (see "My Favorite Comics Of 2021"), and I decided that anything she wanted to write is what I wanted to read.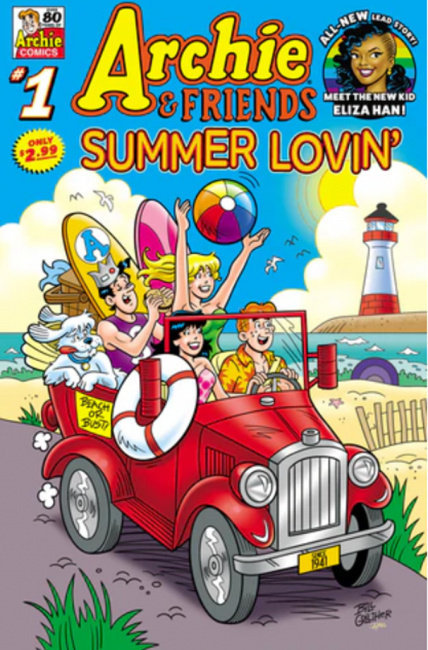 This is why I'm looking forward to this week's
Archie & Friends: Summer Lovin'
#1 which features the story "Carnival Love" by Tee Franklin and Dan Parent. It introduces Eliza Han to Riverdale, the first openly pansexual character in Archie Comics. About this new character, Franklin is quoted by
The Beat
as saying:
"Archie Comics' longevity is a sight to behold; they've been inclusive for decades and for me to be given a chance to create a brand new bi-racial, plus-sized, pansexual, disabled character for Archie is truly surreal. I wish my grandmother was still here to see her namesake, Eliza Han."
In the story, it's revealed that Veronica Lodge's cousin, Harper is bisexual and the plot involves a romantic triangle between Eliza, Harper, and Reggie. I know I just praised Franklin's talent at writing romance, but one of the reasons why I want to read this story is because I want to see if she's able to make Reggie seem remotely appealing to anyone.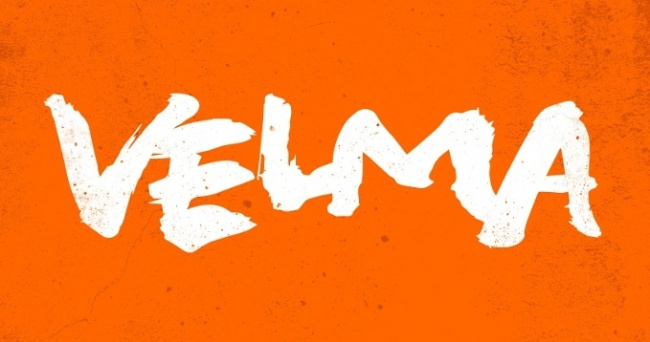 Back in February 2021 (see "
Mindy Kaling to Voice 'Velma'
") it was announced HBO had ordered an "adult animated comedy series
Velma
, which will tell the origin story of Scooby-Doo character Velma Dinkley, the company announced. Mindy Kaling will execuctive produce and voice the character". There's been some controversy about the fact that like Kaling, in this version Velma would be depicted as being South Asian. To which, she responded: "If people freak out about that, I don't care," Which is probably the best possible response, given the character has been depicted in a lot of different ways. In
Scooby-Doo! Mystery Incorporated
Velma was depicted as being Jewish (and gay) and in the 2021 film
Scoob!
,
she was Latinx.
Well, on May 18 Entertainment Weekly gave us our first look at the series and given the single image they provided the series is likely to be controversial for other reasons. EW suggests that the "crimes she's investigating may not be kid-friendly" but there's no maybe about it given how it shows "Velma coming upon a young woman who had the top of her head sliced off somehow." Somehow? I don't want to jump to conclusions but I suspect it might have been murder.
Given that it's Pride Month, I probably should mention that, while he's not canonically queer like Velma, a whole lot of people online seem convinced that Norville "Shaggy" Rogers is asexual. Which, given his Jughead-like indifference to girls, is not an unreasonable assumption to make. Apparently, the other members of Mystery Inc. will make cameo appearances on Velma, so maybe he'll have his big coming out moment there.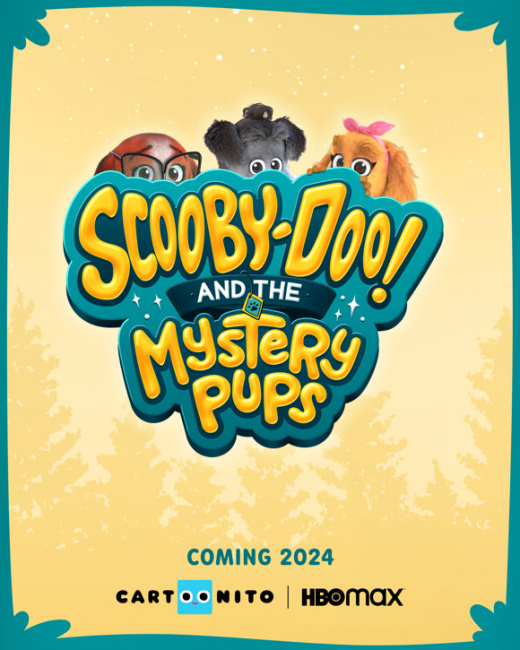 And if anyone is worried that an "adult" version of
Scooby-Doo
would do irreparable damage to the franchise, HBO Max and Cartoon Network are already working on a preschool version for 2023,
Scooby-Doo! and the Mystery Pups
. The CGI series will have Shaggy and Scooby serving as camp counselors for a trio of "camper pups'' in the world of mystery solving. It's not confirmed in the article, but in the promo art, we see three puppies peeping out from the logo; one with glasses, another with a pink bow. So, if you ever wanted to see two/thirds of Mystery Inc. as dogs, this just might be your chance.
The opinions expressed in this column are solely those of the writer, and do not necessarily reflect the views of the editorial staff of ICv2.com.