Confessions of a Comic Book Guy is a weekly column by Steve Bennett of Super-Fly Comics and Games in Yellow Springs, Ohio. This week, columnist Steve Bennett goes over his favorite comics of 2021.

I'm not usually one for making lists of anything, even grocery lists, but since it's the season to do "Best-of" lists, in absolutely no particular order, here are some of my favorite comics of 2021: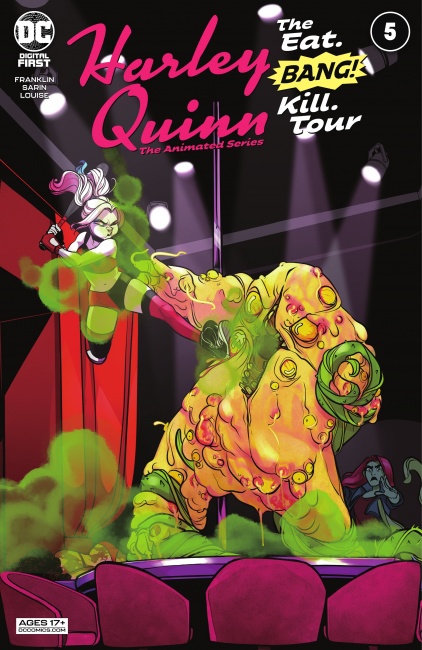 Harley Quinn: The Animated Series: The Eat. Bang! Kill. Tour
by Tee Franklin and Max Sarin. Previously, I've called this "one of the best comics of the year" (see "
Confessions Of A Comic Book Guy -- Hate Becomes A Hobby
"), now I'm declaring it my absolute favorite. Franklin and Sarin don't just perfectly approximate the source material, they've crafted a sweet, funny, and sexy romance that will have you feeling all the feels.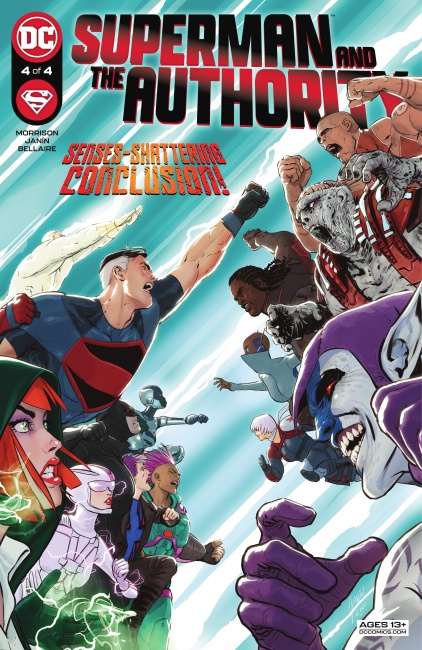 Superman and The Authority
by Grant Morrison and Mikel Janin. I'm interested in anything Grant Morrison writes, and am especially interested when they write Superman. And, I particularly enjoyed this graying at the temples, thoughtful version of the character seen in this four-issue mini-series, so it's a shame this is (supposedly) Morrison's last script for DC. This is a Superman I'd love to see them write on a regular basis.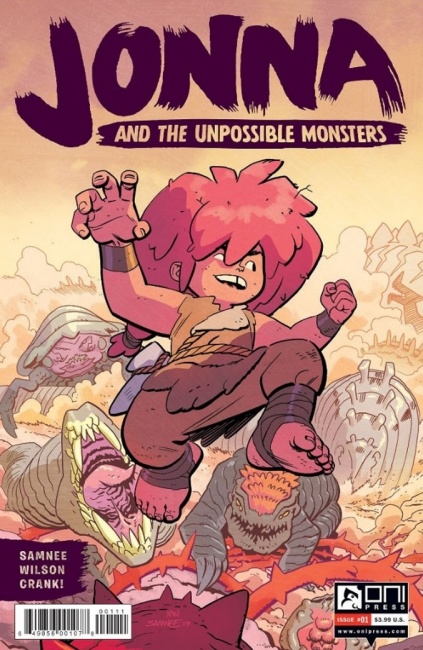 Jonna and the Unpossible Monsters
by Chris Samnee Laura Samnee is an all-ages adventure story about two sisters, the sensible Rainbow, and literal wild child Jonna, struggling to find their father and survive in a monster-filled world. I was excited by this one from the moment I saw the preview pages (see "
Confessions Of A Comic Book Guy -- Boldly Beyond
") and the comic didn't let me down; it's a beautiful, brilliant fantasy that really needs to be adapted to animation ASAP.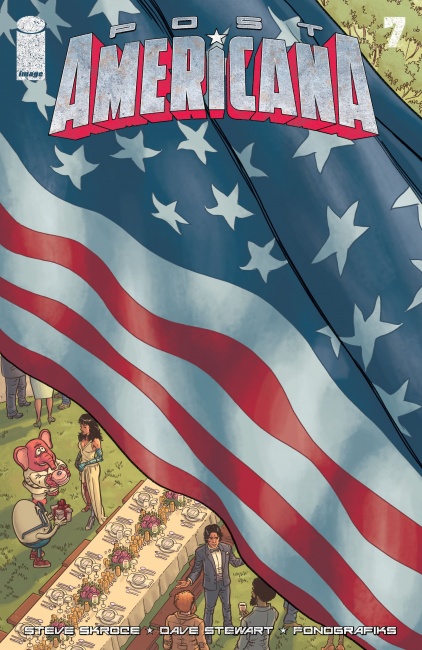 Post Americana
by Steve Skroce. I tend to think there are far too many dystopian science fiction comics, a genre I don't particularly enjoy. However, I do pay attention to anything new by Steve Skroce. And, while
Post Americana
is definitely a dark and nasty example of the genre, it's also strangely beautiful and wonderfully warped.
Adventureman
by Matt Fraction and Terry Dodson. is about a modern-day single mother who gets caught up in the legacy of a literally forgotten Doc Savage-type hero. It's an all-ages high-adventure story with a gloriously glossy sheen (see "
Confessions Of A Comic Book Guy -- Odds. And Ends
").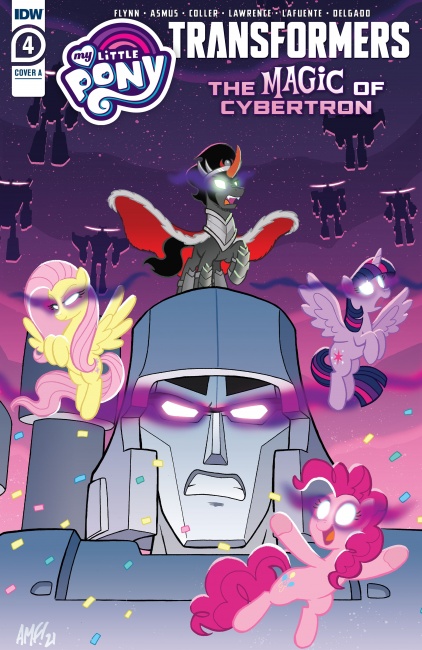 My Little Pony/Transformers: The Magic of Cybertron.
This sequel to 2020's
My Little Pony/Transformers
takes the Ponies to Cybertron where they and the Decepticons fall under the evil influence of King Sombra, leaving it up to the remaining Ponies and Transformers to stop them through the magic of friendship (of course). Like the original series, it manages to take both of the franchises seriously while still being an enormous amount of fun.
And, some of my other favorites from 2021 are as follows:
We live; Beyond the Breach; Its Jeff; Savage Hearts; X-Men Unlimited; Bermuda; Eternals; Strange Academy; The Marvels; Fantastic Four; The Batman & Scooby-Doo Mysteries; The Defenders; Superman - Son of Kal-El; Thor & Loki - Double Trouble; Black Knight - Curse Of The Ebony Blade; Home Sick Pilots; Teen Titans Academy; The Trial of Ultraman
and
The Union.
The opinions expressed in this column are solely those of the writer, and do not necessarily reflect the views of the editorial staff of ICv2.com.