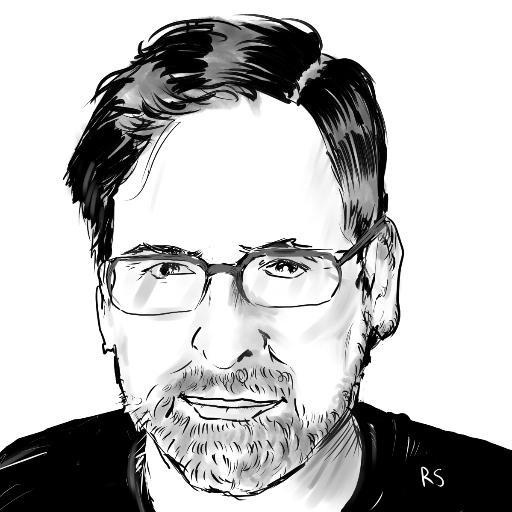 This week, Rob Salkowitz talks to Webtoon Unscrolled Executive Editor Bobbi Chase about the print releases coming with content originally published on the Webtoon platform.
WEBTOON announced the Webtoon Unscrolled program last fall (see
"
Webtoon Announces New Graphic Novel Program, Webtoon Unscrolled
"
) with six titles included in the launch. Can you update us on that timeline and the roster of introductory works?
Absolutely.
True Beauty
and
Tower of God
will be our initial releases, both out this November, followed by
Cursed Princess Club
in January. But this is just the beginning, and we'll start releasing monthly titles in May 2023. With so many incredible titles on WEBTOON, it's an editor's dream.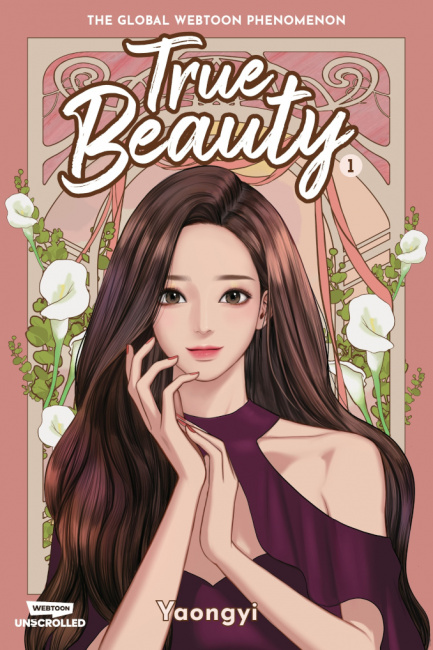 Some of these titles like Tower of God and True Beauty are already big hits. How were the others selected to be part of the first wave, and is there a specific style or genre of WEBTOON that is especially well-suited to be taken into print?
Great question. WEBTOON is home to some of the world's most important comic artists in every genre. And that incredible diversity of content and creators is one of the best things about WEBTOON.
Our plan is to publish a diverse range of properties, hitting a wide array of genres for a diverse audience, for not only the WEBTOON readers but also graphic novel, manhwa and manga fans. We're not just going for the top hits on the platform. This is also where the power of Wattpad WEBTOON Studio comes in. We talk across the studio with all the major arms: film, streaming, animation, merchandise, games, and are working across the board to elevate the chosen titles.
The books were announced as 6"x9" softcovers. Is that still the plan? Will other formats be available?
The launch titles, at least, will feature hardcover and paperback simultaneous launches, as was done successfully for both
Lore Olympus
by Rachel Smythe and
Miriam Bonastre Tur's
Hooky
. For now, we are very much going for a house style. But that's not to say that we won't have a property down the road that will lend itself to another format.
The creators on WEBTOON have developed an almost limitless number of ways to tell an incredible story. So we are flexible, and will explore as many formats as make sense to extend a creator's story for a new print format.
What is the expected pricing and page count?
The first books out will be in the 250-350-page range, with different pricing for adult and YA titles.
Adult pricing:
$19.99 US $24.99 CAD PBK
$27.99 US and $32.99 CAD POB (paper over board)
YA pricing:
$18.99 YA US, $23.99 CAD PBK
$24.99 US and $29.99 CAD POB
Were there production or editorial issues in adapting the vertically-scrolling WEBTOON format into print? Is there a big difference in the reading experience going from digital to print?
You say issues, I say business as usual. :) The process is just as we envisioned. We're working with a wonderful team of cover, interior and sequential designers who understand the needs of the graphic novel format, but also understand the pacing of the WEBTOON format. We also work with some of the creators for these titles when they want to be more directly involved.
That combination of a world-class team and incredible creators who support the process are why we feel so confident in taking this on. There is a huge difference in the reading experience on the app vs. as a printed graphic novel, so we've been extremely sensitive and thoughtful about reproducing the artist's story and vision in the new format. So many of the WEBTOONS we are reading are just wonderful, and my team and I can see right away how they will work as a graphic novel. And because we're a studio that works across publishing, TV, film, and every format, we can also consider how a title will translate into a film or series. Every division of the studio looks at each property.
WEBTOON has already done licensed books with publishers like Rocketship. How does Webtoon Unscrolled impact those relationships? Is Webtoon going to be doing all its printed line in-house going forward or will you still be working with licensors?
There is a LOT of content on WEBTOON, so we can't publish everything we want to publish. It's a weird and wonderful position to be in, to have so much fantastic IP to consider.
So there will still be cases when we work with a publishing partner. We're a creator-focused business, and we're always looking for the best way to support creators. These creators are transforming the industry with their work, so if we have a full slate and know a creator wants to publish, we'll help them set up a publishing deal with one of our partners.
What kind of terms are you giving creators whose work is going into print, and are print rights part of the WEBTOON creator agreement?
We have the engine of the whole studio at our disposal. Since Wattpad WEBTOON Studios was formed a little over a year ago, we've quickly ramped up to support creators in all the areas that the studio touches, which really is every aspect any major studio can offer. And we also offer the support of the WEBTOON platform to promote the graphic novels on the platform, where the fans are. We've already seen that as a major sales driver.
All of our contracts are different, so we don't share specific details about these business deals. But the most important thing is that creators are making money in multiple ways, and building their fandoms around the world. We're incredibly proud to be part of WEBTOON's IP ecosystem and help creators find new fans and monetize their work in a new format.
Any plans to include the DC or Archie collaborations that have proven so popular? Does Webtoon have those print rights or do they reside with the partner?
Archie just announced their plans to print their first title. And you'd have to ask DC about plans for the series we're working on with them, but we'd love to bring that work to bookshelves as well.
How can direct market retailers order Webtoon Unscrolled books?
They can order through our partners at Macmillan and Diamond Comic Distributors.
Do you have guidance for direct market retailers on ordering, promoting and shelving these books relative to other material they might be carrying?
Another question I love to answer! I've been spending my time perusing bookstores, and my hometown Barnes and Noble actually has a WEBTOON end cap, 40 feet from the front door! I first spotted it in November right after Black Friday, and spoke with the manager to tell them about all the books that are going to be coming their way. Not only did the end cap have stacks of
Lore Olympus
and
Hooky
, but the books were also shelved on the graphic novel shelves. I can also see our books on the manga/manhwa shelves, especially when we have multiple volumes.
If you look back around ten years ago, digital comics weren't as well-known in North America. But that has completely changed today. Netflix adaptations of WEBTOON hits like
All of Us
Are Dead, Hellbound, Sweet Home
, and
The Sound of Magic
have truly brought our content and creators to the mainstream. People now recognize the incredible storytelling that happens on WEBTOON every day, and retailers have taken note. These are graphic novels that have a massive built-in fandom on our platform, so there's a huge upside in making sure people can find these books in the store!
How are you supporting the channel? Will WEBTOON be encouraging digital readers to go to comic and bookstores to buy the books or do other marketing efforts?
Yes, and yes. We are WEBTOON, they are us. It's the hometown advantage!
Will they be sold direct-to-consumer through the app or website, or only in stores?
They'll be sold in stores and online, but there's currently no plans to sell through the app or website.
Is there any additional news about the program? If not now, when can we expect additional announcements?
How about next week? :) We have several acquisition announcements and cover reveals in the works, with plenty more to come! As I said, we have an incredible amount of content to consider for publication, so you're going to see more graphic novels from WEBTOON Unscrolled, more creators hitting the best-seller lists, and more fans turning out in droves to support their favorite artists.

Click Gallery below for the first Webtoon Unscrolled covers!

The opinions expressed in this column are solely those of the writer(s), and do not necessarily reflect the views of the editorial staff of ICv2.com.

Rob Salkowitz (@robsalk) is the author of Comic-Con and the Business of Pop Culture.