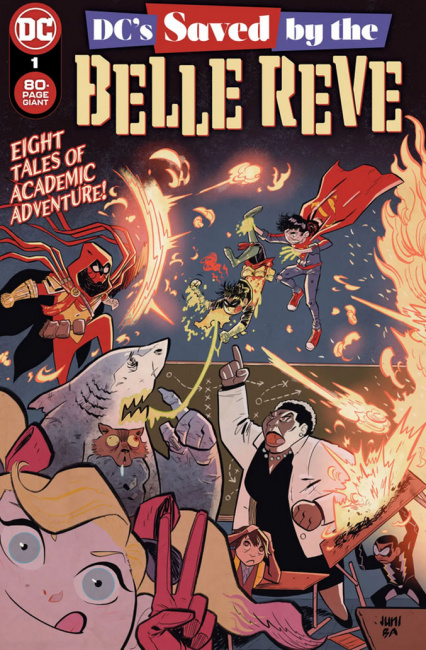 Confessions of a Comic Book Guy is a weekly column by Steve Bennett of Super-Fly Comics and Games in Yellow Springs, Ohio. This week, Bennett takes a look at DC's Saved by The Belle Reve
#1
and the potential gender fluid nature of Popeye.
The combination of 80-pages of often mediocre material and an MSRP of $9.99 usually makes it easy for me to ignore the DC's occasional anthology titles. And with its tortured pun of a title (I know they're heavily pushing the
Suicide Squad
connection, but what's so wrong with just "DC Back To School Special"?) and rather an unappealing cover by Juni Ba,
DC's Saved by The Belle Reve
#1 seemed to be a comic well worth ignoring. In their solicitation, DC assures us that "
Saved by the Belle Reve
's halls are packed with eight tales of schooltime fun from around the DC Universe!" In my own estimation though, only four of those stories actually qualify as "schooltime fun", those being "Sophomore Year" a new Gotham Academy story by writers Becky Cloonan and Brenden Fletcher and artists Karl Kerschl and Msassyk, the series' original creative team; Green Arrow & Speedy in "Earn It Back" by Dave Wielgosz and Mike Norton; and Nightwing and Batgirl in "A Night Off" by Andrew Aydin and Nelson Daniel. And as a big fan of The Super Sons, I really wanted to read "Back to School" by Peter J. Tomasi and Max Raynor: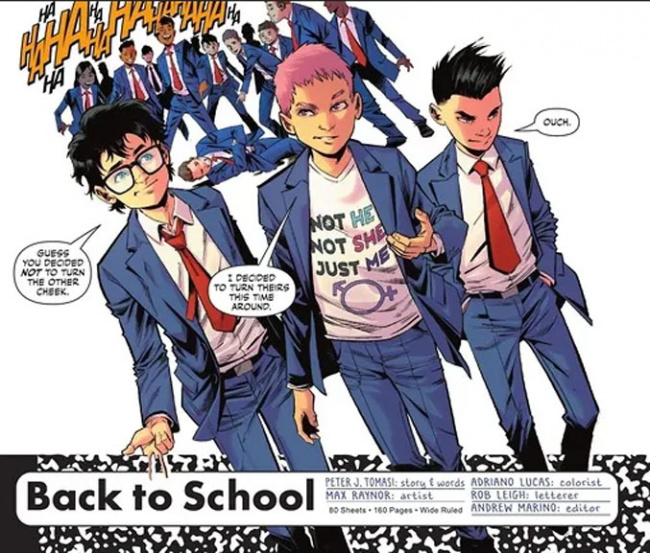 They're all strong stories, but I have to confess that the thing that put
DC's Saved by The Belle Reve
#1 on my radar was the recent online piece about how that last story introduced Sydney, a non-binary school friend for The Super Sons. It focuses on a new non-binary student who's being bullied at the same prep school that Jon Kent and Damien Wayne attend. While I'm not non-binary myself, I think that Tomasi does a fine job of presenting the subject in a simple, satisfying way; it's treated as if it's no big deal. However, I have been bullied often enough to know that physically defending yourself against bullies, the way that Sydney does here, isn't always an option that's open to a lot of bullied kids.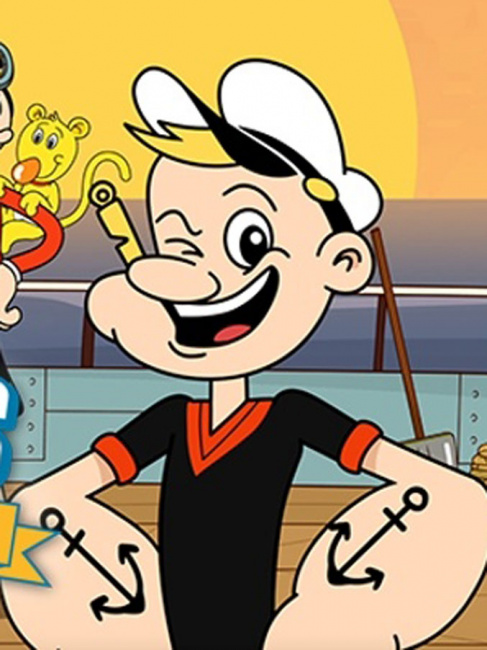 I don't know how I missed this, but it back on June 14, which is Non-Binary Day, there was this tweet on Popeye's Officer Twitter feed; "It's Nonbinary Day! Happy skelebration to all me amphibious pals!" It was followed by reprints of two panels from the early days of the strip that had them, while dressed in a dress, proclaiming that they were "Amphibious", meaning they "wears both woman's and man's clothes". And on July 16 'Popeye' posted "I ain't use pronouns on account o' all me nouns are amateurs!"
As you might imagine, this generated a lot of online outrage.
If you're wondering who's responsible for this unexpected revelation for the character, back in June (see "
'Popeye' News
"), I wrote about how cartoonist Randy Milholland had taken over writing and drawing the Sunday strips of the long-running
Popeye
strip. In July Milholland told D.D. Leng of
The Daily Cartoonist
: "If you go by today's definition, Popeye was gender fluid."
I don't know if E.C. Segar, the creator of Popeye, would necessarily agree with Milholland; back then cartoon characters often cross-dressed for plot-specific purposes or just cheap laughs. However, the Popeye's current cartoonist presents in evidence another example of gender-bending from Segar's strips. Popeye meets an orphaned girl who wants a mother, and Milholland said "Popeye dresses up as a woman and says, 'I'm your mom now!'"
The opinions expressed in this column are solely those of the writer, and do not necessarily reflect the views of the editorial staff of ICv2.com.