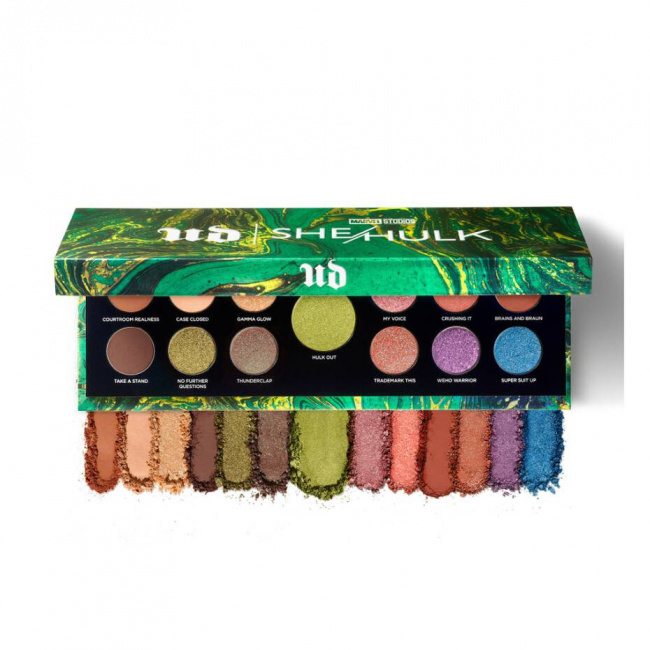 Confessions of a Comic Book Guy is a weekly column by Steve Bennett of Super-Fly Comics and Games in Yellow Springs, Ohio. This week, in the spirit of Gifts Week, columnist Steve Bennett offers up some possible gifts for the holiday season.
It's Gift Week once again and as I found while poking around the Internet, looking for unlikely gift ideas and found there's almost every conceivable kind of licensed comic book-related merchandise available. Say, you're looking for superhero makeup, there's Urban Decay and Marvel Studios Vegan Formula She-Hulk Eyeshade Palette. It features 13 limited-edition eye shadows that allow you to mix and match with colors like "Hulk Out" ("metallic lime green") and "Gamma Glow" ("shimmery light yellow"). It retails for SRP $22.50.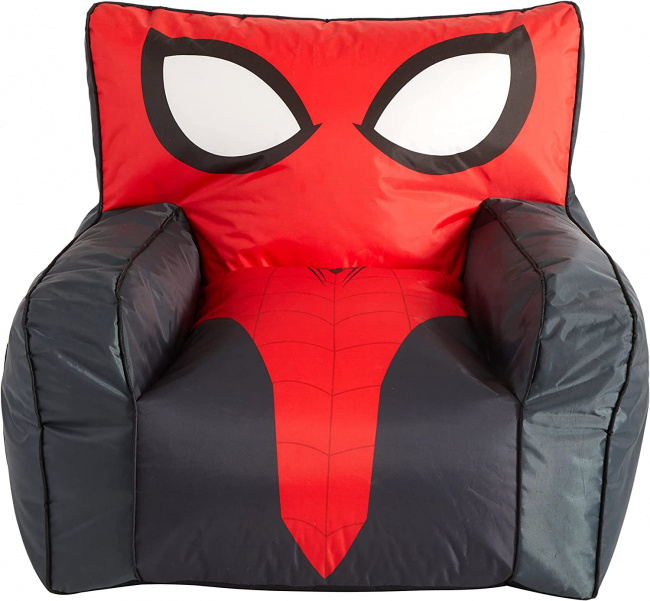 Or, looking for Marvel Furniture? I already knew that there were plenty of superhero-themed gaming chairs to be had, but until I started looking I had no idea there existed the Idea Nuova
Marvel Spiderman Oversized Gaming Bean Bag Chair with Side Pocket
. For teens and young adults, It measures 28" by 24" by 28" and weighs 9.98 pounds, is filled with polystyrene beads, and cleans with a damp cloth. It has an MSRP of $207.01.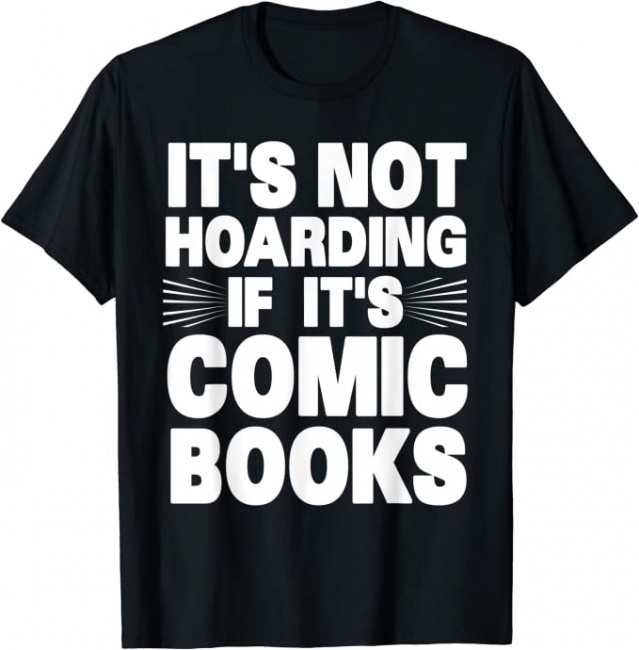 And of course, there are t-shirts. In today's world, super-hero t-shirts are readily available in practically any retail establishment that sells clothes. But this year for some reason I started looking at comic book t-shirts with slogans instead of images. I came across a couple I liked ("Keep Calm And Read Comics", and "I Have Too Many Comic Books, Said No One Ever"), but the one that I myself would unironically wear was "It's Not Hoarding If It's Comic Books." Not only are there various t-shirt designs and colors to choose from, but I also found the phrase emblazoned on sweatshirts, tanks tops, tote bags, buttons, and coffee mugs.
But this year's most unexpected gift find has to be the "Comic Book Scented Candle", which "Smells like Ink, Paper, Newsprint". It claims to "Bring back those childhood memories" but naturally I have questions, like, specifically what makes them smell like comic books? Ink, paper, and newsprint could just as easily be the formula for the scent of burning newspapers. I'm not curious enough to find out by buying one for myself, but for anyone who is interested, they're available on Etsy for $16.95.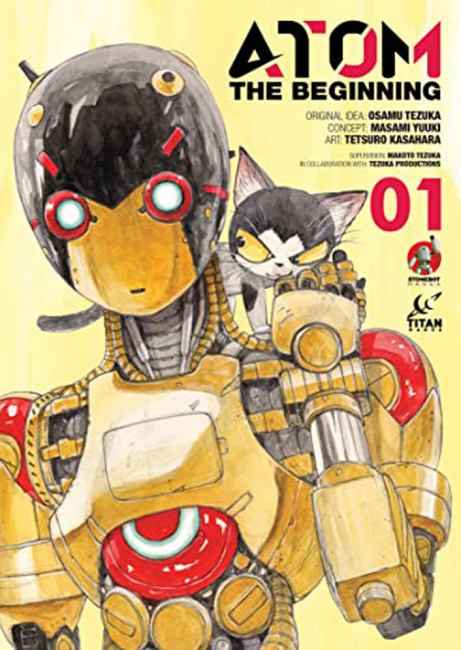 While all of the above items are nice enough, I'd much prefer to give comics as gifts, and the comic I'd give to just about anyone who enjoys a good story is
Atom: The Beginning Vol. 1
by Tetsuro Kasahara and Masami Yuuki. I don't read as much manga as I use to but as America's self-proclaimed biggest Astro Boy fan (see "
The Impending Boy Robot Renaissance
") I had to read this prequel series to Osamu Tezuka's
Astro Boy.
It has its own distinct visual style and while it starts off slow, it steadily builds as we move through a futuristic city, following the lives of two young engineering students who'll one day create Astro.
For more great suggestions for gifts merchandising this holiday season, click here.
The opinions expressed in this column are solely those of the writer, and do not necessarily reflect the views of the editorial staff of ICv2.com.