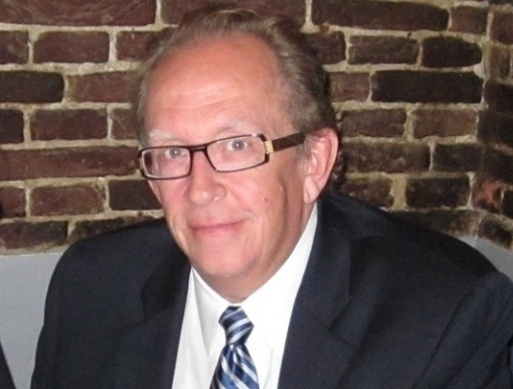 A key figure in the growth of the graphic novel as an art form and a business has retired (mostly): Calvin Reid is retiring from his position as Senior News Editor at
Publisher's Weekly
, the company announced on Friday. Reid had been at the publication for 36 years, working his way up from Assistant News Editor, the position in which he joined the company in 1987. He was promoted to Associate Editor in 1988, and took a more active role in growing the publication's graphic novel coverage with articles by freelance journalist Douglas Wolk. He reached the Senior News Editor position in 2005, and continued as a tireless champion of graphic novels throughout his career.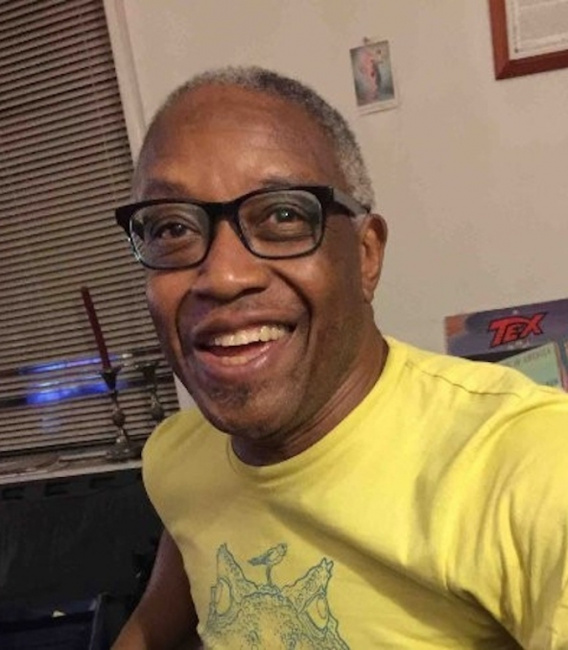 It is difficult to overstate the impact Calvin had on graphic novels. At a time when comics were still looked down on or dismissed as frivolous by many in the book business, he brought the best work in the medium to the fore, helping to give the graphic novel legitimacy by endorsing it with the force of book publishing's most important publication. He had an eye for quality and a nose for news, forming relationships throughout the business to further his goal of helping others to appreciate the art form.
I was one of those relationships. We first met in 2000 at San Diego Comic-Con. I was then chairman of NextPlanetOver, a venture-funded comics e-commerce company, which had a massive (one-time-only) booth at the show, and he introduced himself. I knew
PW
from my Capital City days, and took note of the fact that he was representing the main trade publication of the book business at a comic convention. Calvin first wrote about the ecomm start-up for
PW
in 1999, before launch.
We would see each other at shows, and in 2003 we reported on his brief move into graphic novel publishing, as Contributing Editor at Reed Graphica, a short-lived Reed Elsevier division set up to publish graphic novels (see "
Another New Graphic Novel Publisher
"). I was impressed that one of his first choices was Jack Jackson's excellent
Comanche Moon
, which I'd first seen in underground comic form in the late 70s and early 80s. The choice displayed a knowledge of comics in multiple formats, eras, and retail channels.
At the time, Calvin explained to us why he was continuing to cover comics even as he was involved in graphic novel publishing. "If I were to drop my involvement with comics coverage here at
Publisher's Weekly
, I think it would hurt comics at
PW
greatly," he said. "I'm still in the process of institutionalizing comics coverage at the magazine and I'm not going to walk away from it just yet. For better or for worse, I just know more (and care more) about comics publishing than anyone else here. I've worked with the editor of the review section to set up a process that will allow my books to be reviewed, and I will have nothing to do with it, and the reviews will run, praise or pan."
By the mid-00s, PW was reporting on ICv2's comics and graphic novel market analyses, which provided a business rationale for the coverage of the category: graphic novels had become a rapidly growing phenomenon in bookstores and libraries, as well as in comic stores.
When Reed Exhibitions (now ReedPop) asked for help organizing the first New York Comic Con, it introduced me to a new way to work with Calvin. While I was teaching Reed about the comics business, Reed's Greg Topalian was teaching me the conference business, which led to the first ICv2 Graphic Novel Conference, which was held in conjunction with the first New York Comic Con in 2006. Calvin moderated the panel on "Graphic Novels – the New Literature," and helped bring in publishing luminaries like legendary Pantheon Books Editorial Director Dan Frank (see "
ICv2 Graphic Novel Conference
"). This was the first of regular Calvin appearances and ongoing help with speakers at our events, which included conferences on graphic novels, manga, digital, the growing diversity of graphic novel consumers, and other topics.
Calvin's most recent appearance at an ICv2 event was in a livestreamed session in 2020 with cartoonist Keith Knight, who inspired and wrote the Hulu series
Woke,
a timely discussion in November of 2020 (see "
Comics, TV, and Racial Justice
").
We owe Calvin a lot, both for his help with our events, and for his role in making the pie bigger, and we're not the only ones: he's left a trail of those he helped throughout his time at PW. And everyone in the business should take a moment to reflect on how their work would be different if there had been no Calvin Reid at
PW
for the last 36 years. It's an undeniable fact that there would be fewer and less successful publishers, editors, creators, retailers, and librarians in the field, all due to his coverage.
The good news is that even though it's a retirement, Calvin's still going to be around, writing and editing for PW's pop culture newsletter,
The Fanatic
. So if you see him at a show, thank him for what he's done for you and for all of us; he deserves to hear it.
We're putting this World According to Griepp column on the public site instead of the Pro site because we want everyone to see it, but please support our Pro site with a
new or ongoing subscription
.

Milton Griepp is the founder and CEO of ICv2, and long-time executive in the geek culture business. The opinions expressed in this column are solely those of the writer.