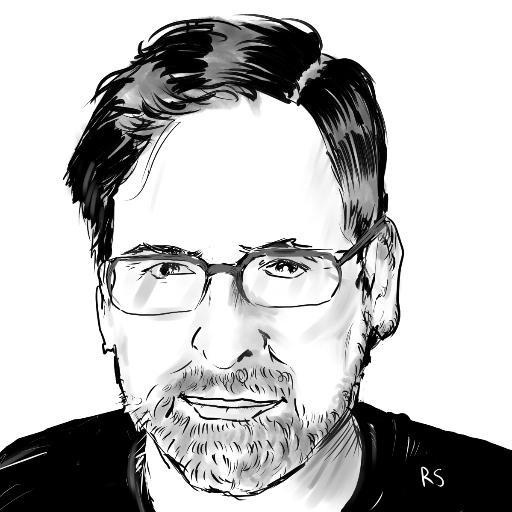 This weekend, Emerald City Comic Con celebrated its 20th anniversary in the shiny new Washington State Convention Center in downtown Seattle. Though the new facility is only a block away from the still-extant convention and conference center, it is miles ahead in amenities and navigability, suggesting a bright future for ReedPOP's two flagship events, ECCC and PAX West.
By pre-pandemic standards, ECCC's 4-day attendance of 75,000 (with only Saturday a sell-out) didn't rewrite the record book. On the other hand, this was the third ECCC in 15 months, with the 2021 show held in December, 2022 in August, and now 2023 re-establishing the event in its usual early-spring timeslot, so fans in the northwest could be excused for a bit of con-fatigue. Showrunner Kristina Rogers confirmed that ECCC would be back in its traditional slot for the foreseeable future, announcing next year's dates as February 29-March 3 in the leap-year of 2024.
"The team is back, the fans are back, and events are back in a big way," said Rogers. "Everyone is a lot more relaxed and there's less tension about just getting together."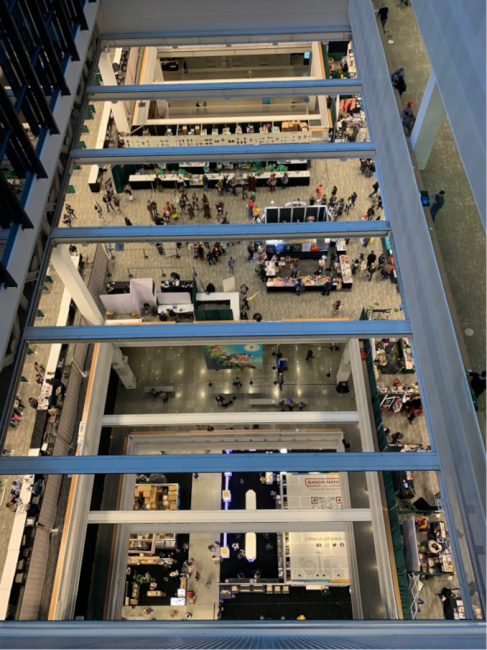 Build it and they will come.
Though ECCC featured entertainment headliners like Mark Ruffalo and David Tennant, the biggest star this year was the new building, which only opened to the public in early February after five years of construction. The five-story structure was configured with ECCC's massive artist alley (over 300) on the second level, panel and meeting rooms on level three, cosplay and gaming on level four, and the massive main ballroom, capacity 3,500, at the top. The main show floor, featuring over 360 exhibitors, was in a basement below the entry level, which took some fans a little while to find.
Unlike the older building, with its Habitrail-style corridors, confusing layout, and bizarre system of giving rooms on opposite sides of the street the same numbers, the new facility is easy to navigate if you know where you're going, is full of natural light, and features a grand wooden staircase next to the bleachers that serves as a central seating area for weary con-goers.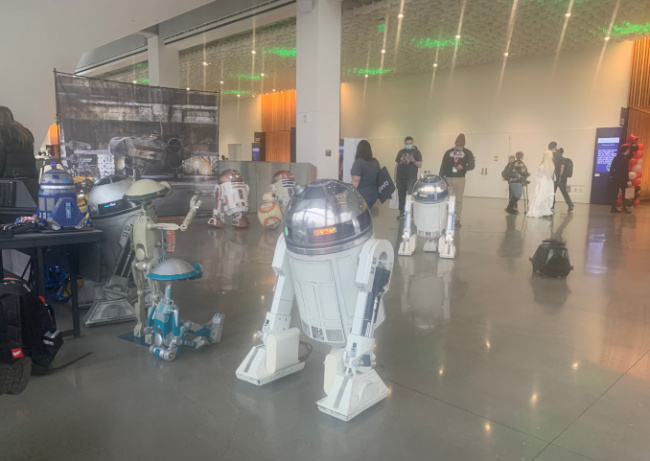 The new convention center, like the old one next door, is convenient to the downtown hotels, bars and the arty Capitol Hill neighborhood, all of which seemed well-prepared and eager for the convention business bump. The proximity of the two facilities also raises the tantalizing possibility of mega-shows like PAX West or ECCC taking over both convention centers, offering a capacity of more than 150,000. Is that in the plans? I asked Rogers.
"One hundred percent," she said. "I have a lot of confidence that this building will enable us to become the premier West Coast convention next to San Diego over the next five years." She also noted Seattle's proximity to the comics publishing hub of Portland, OR and that it is the closest mainland US city to Japan and Korea.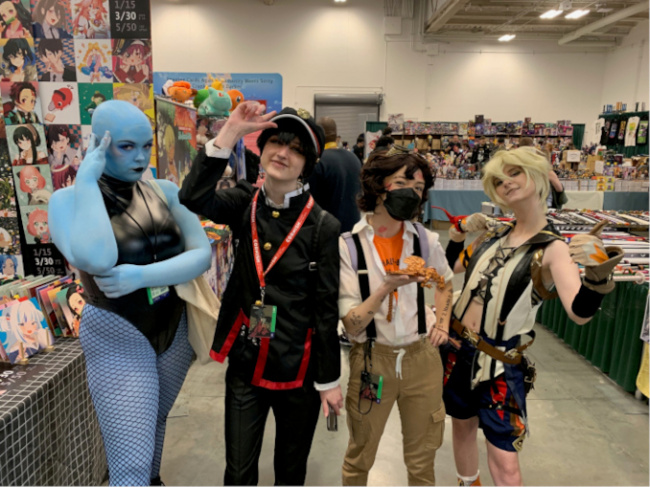 Down to business.
Rogers also expressed the hope that ECCC would become a hub for licensing, technology, publishing and other business deals, as well as a destination for industry professionals. Rogers pointed to the number of meeting rooms and private spaces in and around the new convention center as making the con ideal for business conversations.
"It's a very purposeful area of focus for us, to create a place where people can meet up comfortably and have those conversations, especially in an era where no one is in the office or meeting in person," she said.
Rogers also wants ECCC, with its enormous artist presence, to be a destination for existing and aspiring professionals looking to sell their wares, meet their fans, and learn new skills. "We have beefed up our professional-track programming on Thursday so members of the industry can see that they have a place here," she said.
Getting the publishers who were once mainstays of the ECCC show floor to return remains a work in progress. Image Comics, Dark Horse Comics, IDW Publishing, BOOM! Studios and others were no-shows; only Mad Cave Studios, making their ECCC debut, had a booth. "Comic publishers are still a year behind returning to shows," Rogers observed. "It absolutely helps to have a publisher presence on the floor and we can work with them ahead of the shows to get the creators and new products fans want to see."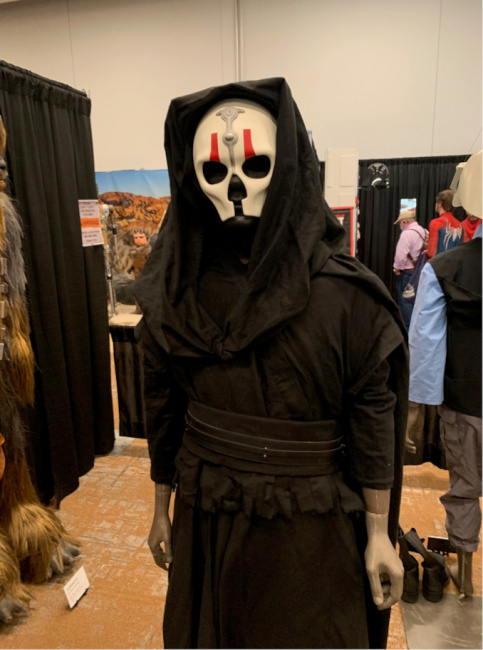 Mixed results from the show floor.
From the retailer perspective, ECCC was more of a mixed bag. Though artists like Steve Lieber and Ryan Benjamin reported fantastic sales, exhibitors in the lower-level show floor I spoke to on Saturday merely said the show was "fine" after a slow start. Traffic was lighter downstairs, as the floor was off the beaten track for attendees unfamiliar with the convention center layout, and signage was not prominent.
Metropolis Comics, which was exhibiting for the first time at ECCC, was disappointed in the relatively small number of buyers for big-ticket art and collectibles, especially given Seattle's highly-paid cohort of tech workers. Rogers said there are opportunities to get the word out to "whales" but that it will require collaboration between the show and retailers.
Several other exhibitors lamented the absence of Funko, which is based just up the road in Everett, WA, and its enormous, fan-attracting booth. The company apparently has other uses for its money right now, such as destroying millions of dollars worth of inventory (see "
Funko Trashing Inventory
") rather than trying to sell it at its hometown convention.
A larger issue for some exhibitors was an issue with the loading dock, which was unable to accommodate larger vehicles. Exhibitors were hit with unexpected charges from the unions to move pallets in and out the main entrance. Load-in was also hampered by an elevator failure Wednesday afternoon, and by a shortage of tables and chairs for the booths.
Rogers said ReedPOP tried to keep exhibitors in the loop on logistics changes with the new building, but acknowledged they need to do more to set expectations. "If you got our email and just skimmed it because you've been doing shows with us for 15 years, you are going to miss a pretty important detail that the height restriction is eight inches shorter," she said. "I hate to use my 'disappointed mom' voice, but guys, read the emails."
Follow the yellow brick road?
The 2023 ECCC represents a new beginning for the show after a few down years battling pandemic headwinds and ReedPOP staff stretched to the limit. At the moment, it's just that: a beginning. But with the PAX West team on hand to learn lessons for the fall, and ECCC ready to learn from PAX, the path forward is a lot clearer than it's been for a while.
Click Gallery below for full-size pics!
Photos by Rob Salkowitz.

The opinions expressed in this column are solely those of the writer, and do not necessarily reflect the views of the editorial staff of ICv2.com.

Rob Salkowitz (@robsalk) is the author of Comic-Con and the Business of Pop Culture.