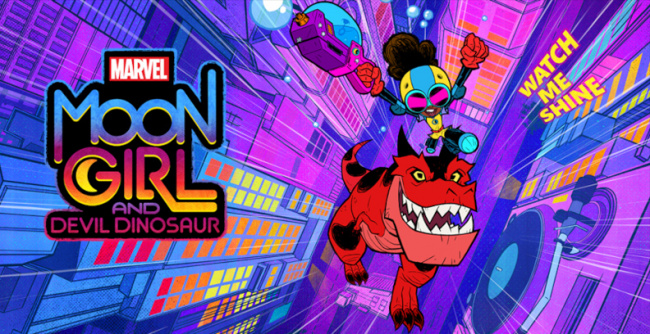 Confessions of a Comic Book Guy is a weekly column by Steve Bennett of Super-Fly Comics and Games in Yellow Springs, Ohio. This week, Bennett looks at the universal lovefest for Moon Girl and Devil Dinosaur.
Back in February (see "
Confessions Of A Comic Book Guy -- Everyone Hates 'Velma'
"), I declared myself to be a "…booster, enthusiast, and appreciator of comics, animation, and stuff in general." Admittedly this isn't always the easiest thing to do these days, when so many "fans" online seem to define themselves almost entirely by what they hate. If you want to see for yourself just type the words "comic," "trash," "garbage" and "failure" into your search bar. According to them, comics today are uniformly trash or garbage (on YouTube "garbage" is basically a brand for some content creators), and the industry is circling the drain. And every comic, and every Disney,
Star Wars
, MCU movie or TV series is automatically predicted to be a FAILURE (preferably in all caps).
Back in August 2021, I called this kind of organized enmity a "hobby" (see "
Confessions Of A Comic Book Guy -- Hate Becomes A Hobby
"), but clearly, what once was just venting has become monetized and weaponized; it's now a business and business is booming. This is why it's so nice when there's something that is as overwhelmingly liked as
Marvel's Moon Girl and Devil Dinosaur,
which is on the Disney Channel and Disney+
(see "
'Moon Girl and Devil Dinosaur" Trailer
"). It's gotten 100% on Rotten Tomatoes, and rave reviews everywhere from IGN to Common Sense Media.
It's definitely hard to find fault with it; it's fun and funny, fairly faithful to the source material, and any changes from the source are improvements on it. It's full of likable characters and features animation that's colorful, eclectic, and filled with comic book iconography.
The show's soundtrack by composer Raphael Saadiq is worthy of special mention. It's got a great banger of a theme song and the music is a combination of funk and soul. In episodes, there are songs by "various artists," including "Sweatpants" by Childish Gambino
(aka actor Donald Glover). But I like it so much because
Moon Girl and Devil Dinosaur
is full of boundless joy - something that's in very short supply these days.
But so far there's been nothing but the sound of crickets from the usual suspect sites, which is odd seeing as how it's based on one of those race and gender-swapped legacy heroes they're all so adamantly opposed to, for reasons I've never been able to fully grasp. All I know is they think it's very bad and wrong (or rather BAD, and WRONG). Maybe their silence on this score has to do with the fact that it's hard for anyone to feel betrayed by the new version of the comic when the original, Jack Kirby's
Devil Dinosaur,
came out in 1978 and was then (sadly) far from a fan favorite.
Probably most surprising to me is as far as I know, no religious group has complained that a wholesome Disney show had "devil" in the title.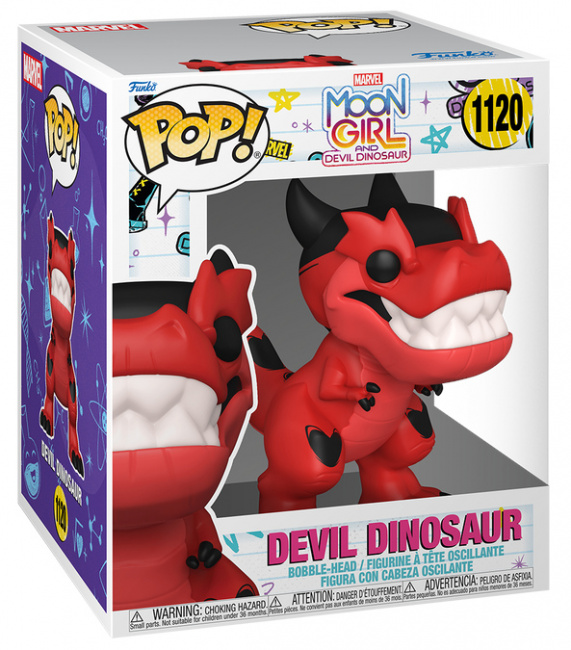 So far there's not a lot of
MG&DD
merchandise out there, all I've been able to find are Funko POP!s for the titular pair and some kid's t-shirts; here's hoping we'll be seeing some Devil Dinosaur plushies in the immediate future.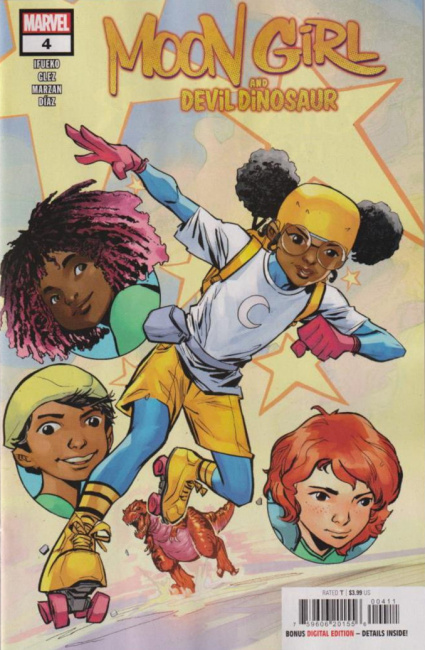 And of course, there's currently a five-issue
Moon Girl and Devil Dinosaur
miniseries. I already wrote about the series back in February, but there are a couple of things that I really should have mentioned then. Like, how the writer Ifueko Jordan is better known as the author of the young adult novel
Ringbearer,
a
New York Times
bestseller being adapted into a Netflix series. And just how beautiful the art by Mexican artist Alba Glez is.
The latest issue, #4, came out earlier this month and the series is well worth your time.
The opinions expressed in this column are solely those of the writer, and do not necessarily reflect the views of the editorial staff of ICv2.com.