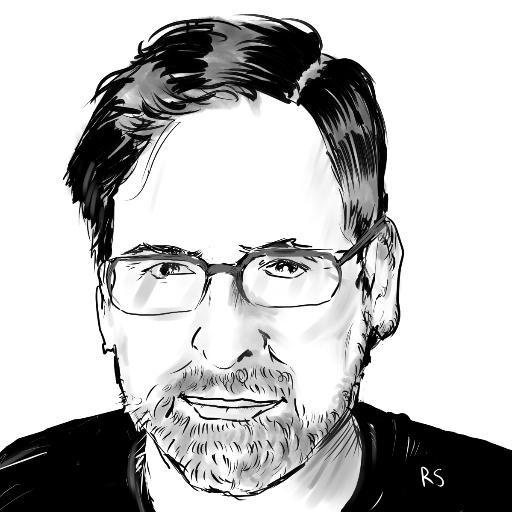 This Thursday at the ICv2 Insider Talks at New York Comic Con, I'll be hosting a panel on the Future of the Direct Market, featuring a great lineup representing retail, publishing, creative and technology (see "
ICv2 Insider Talks: Direct Market Summit Tackles the Future of the Direct Market
"). This is a fraught topic since there is so much uncertainty surrounding the
present
of the direct market in the aftermath of the pandemic and the disruptions in Hollywood. Here's a quick preview of some of the topics we are likely to get into.
When retail gets sick, comic stores get pneumonia.
In business parlance, the difference between a "consumer" and a "fan" is that fans seek out material without being marketed to. Comic shops, by catering primarily to fans, have therefore avoided some of the generic supply-and-demand issues facing ordinary retailers, because they can count on those fans to show up rain or shine.
But comics stores don't exist completely outside the normal retail economy. They pay rents, which have gone up a lot. They have labor and other costs that are subject to inflation. Some stores occupy spaces in urban areas that have seen dramatic declines in foot traffic and public safety since the pandemic. They can be especially tempting targets of crime, in that valuable comics and collectibles are relatively portable.
So when we talk about the problems facing stores today, you have to start with the stuff that is not specific to the comic business, but has affected our industry just the same. How are stores managing in the face of those headwinds? What are the successful stores doing? Are tactics like merchandise diversification, alliances with other local businesses like coffee shops or specialty merchants, or special events scalable to other stores? Can stores with small, expensive urban locations compete effectively when stores outside of urban areas have space for gaming tournaments, art workshops and other fan-friendly events?
Problems are priced in.
The comics industry has been innovative in creating new programs and products to activate fan interests: notoriously, variant covers and other gimmicks designed to create the perception of scarcity that gets collectors' juices flowing. But there's one practice that has been prevalent in comics, books and publications since the very beginning that may need revisiting.
Unlike clothing merchants, supermarkets, hardware stores, or just about any other kind of retailer, comic stores sell products that have the prices printed on the cover. A comic book sold where the minimum wage is $15/hour and commercial real estate is over $25/square foot costs the same as in other places where the overhead costs are significantly lower.
Stores typically only have control over the amount they can discount the price of a new comic: that is, how much they can shave off their own profit margin to accommodate regular customers. And distributor discounts are based on volume, not store location.
This has been a feature of the business for so long that everyone takes it for granted. Is there a future for the business that allows retailers greater pricing discretion that fits the needs of their market? Is there a way to do this without triggering widespread fan anger, or funneling everything to centralized online retailers with standard pricing? I don't know, but I'll bet some of our panelists might have a view on this.
The challenge of manga.
One of the unqualified successes of the comics business over the past decade or more has been the explosive growth of manga along every metric: sales volume, revenue, fan uptake, creative influence, diversity of material, and inclusiveness of subject matter. Many fans under 30 who have no particular use for superheroes never miss the next volume of their favorites.
In Japan, these $10-20 paperback collections of manga, which for some series can run to dozens or over a hundred volumes, are the midpoint of a mature market that begins with series serialized in cheap anthologies or online, and culminates in deluxe, high-margin editions and media adaptations. But in the US, these collections, known in Japan as tankōbon, are the primary story platform sold at retail.
As the diversity and interest in manga grows, it can become challenging for small retailers to keep complete runs of popular series in inventory, both from a cost and space perspective.
One Piece
, for example, has been compiled into 106 tankōbon volumes as of July, 2023. That makes it the 22nd largest series by volume count. That's a lot of content, and for retailers, it is not helpful that fans can move to digital if they want the rest of the story.
Carrying that kind of physical inventory is at least feasible for a national mass market retailer with returnable distribution terms, like Barnes & Noble. But for an independent comic shop, even one with big manga sections and active fans? Is it realistic to hope that the popularity of manga can replace the week-to-week sugar high of periodical sales?
The hunt for the next Saga.
For decades, the industry has been looking for sustainable diversification beyond the Big Two, especially as DC Comics and Marvel Comics have shown increasing interest in farming the existing fanbase for maximum revenue rather than hunting for new readers in the direct market. And so, into each generation, a Slayer is born, promising a new source of fans and money for an addictive periodical outside of the superhero business. Think
The Walking Dead
or
Saga
.
The problem with these successes is that they tend to be unpredictable, unrepeatable, and scarce. Every publisher from Image Comics, Dark Horse Comics, BOOM! Studios, Dynamite Entertainment and IDW Publishing to Mad Cave Studios, Vault Comics, DSTLRY, and Bad Idea, has been trying to crack the formula with the right combination of creators, genres, branding and approach.
The recent troubles in Hollywood, from the decline of streaming to "franchise fatigue" (plaguing Marvel in particular, it seems) to the strikes, has been a moment of truth for the publishing industry that has, for the past decade, tried to use the promise of media development deals to subsidize loss-leading publishing. The casualties, including Valiant, Aftershock and Heavy Metal, are cautionary examples.
The remaining players are talking up stronger commitments to the DM and publishing, and often following through with really excellent product. Can one or more of these really catch fire? Is there a way to create a sustainable alternative to the Big Two at this late date? And would a bona fide hit on the periodical side be enough to fix what's wrong with the rest of the retail business?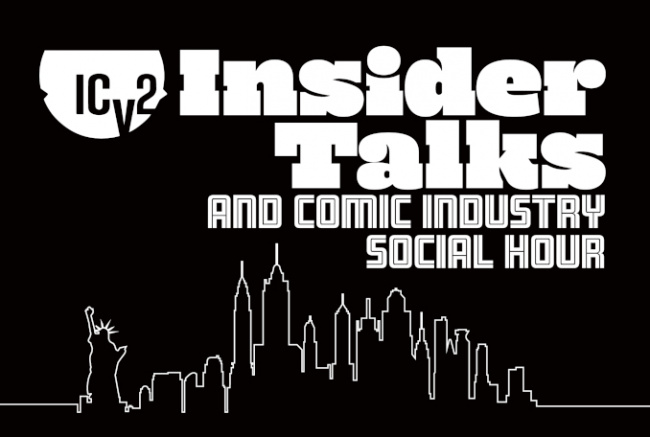 To be continued.
These are just a few of the questions I hope to explore with our panelists on Thursday, and that's not even getting into stuff like the fragmented distribution system, the potential for some kind of industry consolidation on the retail side, or the hope that someday we might see better sales information again.
I hope those of you at NYCC will join us Thursday for a great afternoon of programming! Safe travels everyone, and see you at the show.
For more on the past, present, and future of the comics Direct Market on the occasion of its 50th anniversary, see "
Comics Direct Market 50th Anniversary
."
The opinions expressed in this column are solely those of the writer, and do not necessarily reflect the views of the editorial staff of ICv2.com.

Rob Salkowitz (@robsalk) is the author of Comic-Con and the Business of Pop Culture and an Eisner-Award nominee.