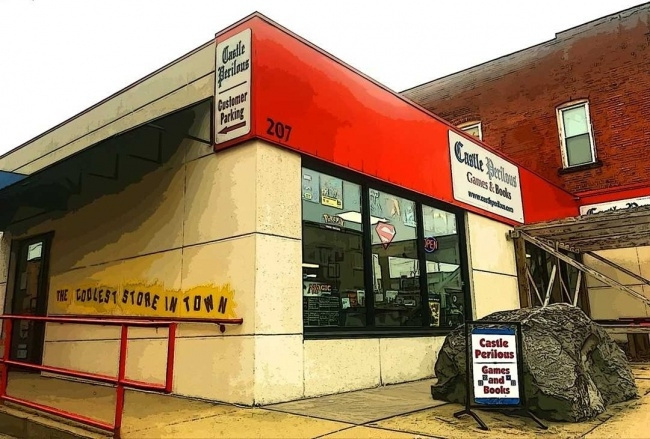 Rolling for Initiative is a weekly column by Scott Thorne, PhD, owner of Castle Perilous Games & Books in Carbondale, Illinois and instructor in marketing at Southeast Missouri State University. This week, Thorne offers up his suggestions for holiday gift items.
The gifting season will soon be upon us, and here are some of the items we will stock in for it: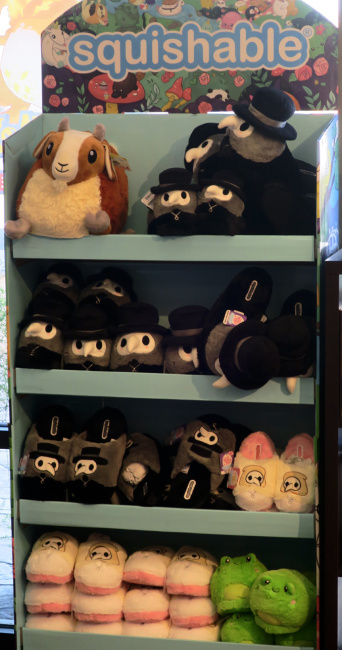 Squishables
. Ever since some other stores directed us toward
Squishables
, our store has carried them and found them to be good sellers. Mass market stores stock the more ubiquitous
Squishmallows
while
Squishables
offer a great selection of designs targeted towards our market. We restock the Plague Doctor and Plague Nurse monthly and who can resist a plush Baphomet? Not our customers.
The
Squishable Christmas Tree
did well for us last year as well but was far outsold by the goth version. Finally,
Squishables
released this year a line of cryptid plushies, including Bigfoot, the Jersey Devil, the Loch Ness Monster and our best seller Mothman. Of course, if you already sell
Squishables
, you already know about them. However, if you are considering them, the fantasy
Squishables
, especially the cryptids, do really well and I expect a great sales increase in the Christmas Trees.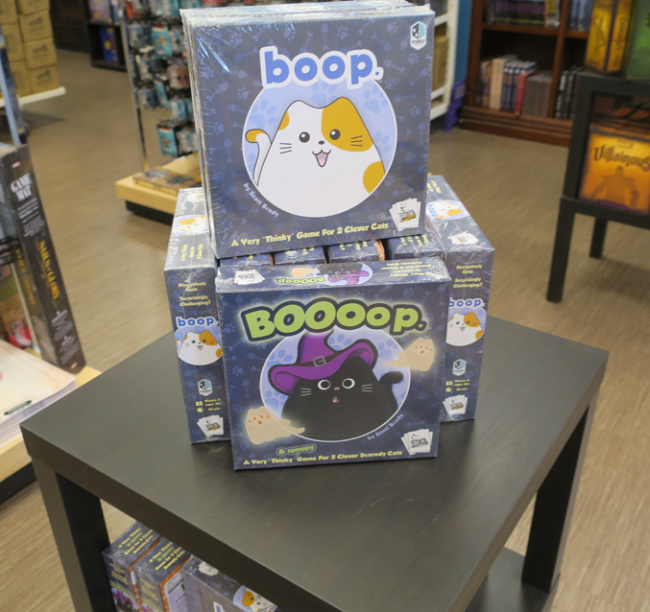 boop
. Smirk and Dagger's
boop
is a fun little two-player board game featuring a gaggle of kittens and cats playing on the bed. Get three cats in a row to win. The design of the pieces and the cloth "bed" board make it a great demo visually. The game released in 2022 (see "
'boop.' into U.S. Retail
") and stores that stocked up for Christmas last year reported selling dozens of copies. At a price point of $34.99, I expect to sell out of these again this holiday.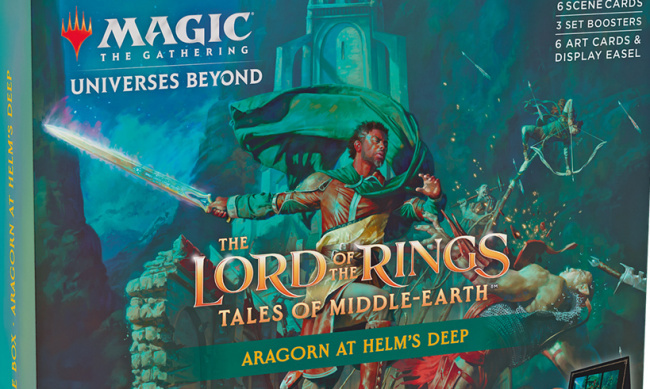 Magic: The Gathering CCG: The Lord of the Rings - Tales of Middle-earth Scene Box
. Releasing November 3, each
The Lord of the Rings: Tales of Middle-earth Scene Box
(see "
Deets Revealed
") contains 6 foil Borderless cards with art that combines to showcase a scene from
The Lord of the Rings
. Each box contains 6 playable scene
Magic the Gathering
cards, 6 art cards, a display stand for the cards, and 3 Set Boosters. Wizards of the Coast will release four of these sets, which I think will do well as gifts bought by people would want to get a gift for a
Magic
player they know. If it wasn't for the fact that the scene cards are mechanically unique, I would expect
Magic
players to pass these up. However, with unique mechanics, I expect these to sell both to
Magic
players and to people looking for gifts for
Magic
Players.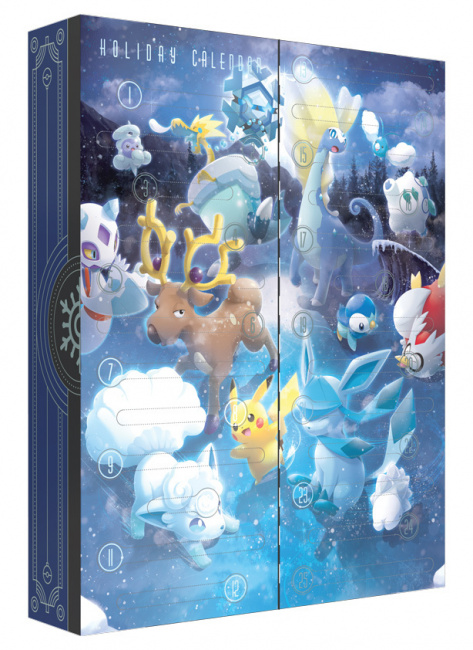 Pokemon Holiday Calendar
. This is a great gift for earlier in the holiday season (see "
Celebrate the Holiday Season
"), assuming you can restrain the recipient from opening the whole thing at once. With 5 standard
Pokemon
booster packs, 7 3-card packs, 2 coins, 2 sticker sheets and 8 individual cards with a foil stamp on them, younger
Pokémon
collectors will love this.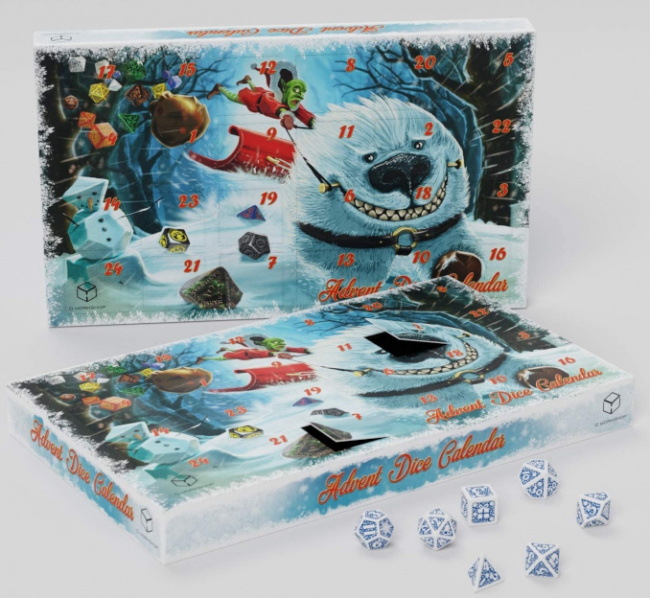 Advent Dice Calendar
. Speaking of holiday/Advent calendars, this dice calendar from Q-Workshop was a big hit for us last year. Much like with the
Pokemon Calendar
, I am not sure how many of the recipients will have the patience to open each individual day's window and retrieve the diceon a daily basis, rather than opening the whole thing at once. This year's calendar consists of a Christmas set of 8 dice, a D2 (or as it is also called, a coin) and 15 random dice. I have never yet met an RPG player who said "No" to more dice, especially new shiny ones, and the
Advent Dice Calendar
fits the bill.
Your suggestions for good gift items to stock? Send them to
castleperilousgames@gmail.com
.
The opinions expressed in this column are solely those of the writer, and do not necessarily reflect the views of the editorial staff of ICv2.com.
For more great suggestions for gifts merchandising this holiday season,
click here
.