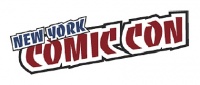 New York Comic Con has announced that Sunday, April 20th, will be Kids Day at the show, with events and activities for young fans. The Kids Day initiative is one of the first projects undertaken by convention organizer Reed Exhibition's new Manager of Programming & Education, Jay Williams. Williams, a comics fan, was manager of on-site operations at the first two New York Comic Cons.
Kids Day was developed in conjunction with Kids Love Comics, a non-profit group that focuses on the development and growth of children's comics. With the involvement of co-founder Jimmy Gownley (Amelia Rules), the new organization has hosted events, exhibited at shows, and undertaken educational efforts to promote kids comics this year.
Kids Day at New York Comic Con will include kids panels such as 'Creating Your Own Superhero,' 'Turning Your Real-Life Experiences into Comics,' and 'Self-Publishing Your Work;' as well as attractions such as green screen photos and videos, roving crayon artists, a special 'kid' drawing area, and giveaways. Programming for educators, librarians, and creators about kids comics will also be offered.