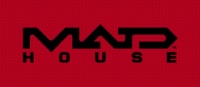 Marvel Entertainment announced today that anime powerhouse Madhouse will produce four new anime series featuring adapted Marvel characters, including Wolverine and Iron Man, for the Japanese market. Madhouse will adapt the look of the characters to fit the anime style, and the stories, including the characters' backstories and histories, will be adapted to incorporate Japanese culture and history.
The first series will launch in spring 2010, debuting on Animax (see "Sony Launches Animax Asia"), a 24-hour Japanese anime network.
Marvel and Madhouse also plan to explore related merchandising opportunities.
This represents a hat trick for recent Madhouse collaborations with American IP houses. It is working with Disney on a Japanese Lilo and Stitch series (see "Disney, Madhouse Collaborate"), and recently produced an anime for the Batman: Gotham Knights DVD
(see "Batman: Gotham Knight DVD"), which will probably be the bestselling anime DVD in the U.S. this year.