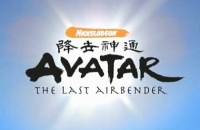 The controversy over the casting of white actors to play Asian characters in M. Night Shyamalan's live action

Avatar:

The Last Airbender,

which began last year

(see "The Last Airbender Casting"),

continues to grow, with comic creators weighing in.

Derek Kirk Kim wrote a long post for his

blog

last week, excoriating the decision and likening it to casting white actors to play black characters (which it is).

He also quoted his collaborator Gene Yang (of

American Born Chinese

fame

,

with whom he's doing

The Eternal Smile

for First Second) in the post with similar views.

While it's unlikely that the director will recast the film at this stage, it seems likely that the film will receive a lot of unwanted attention and publicity for the decision, perhaps affecting its box office take. It's slated for release in summer 2010.