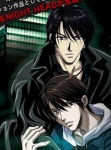 At the New York Comic Con Del Rey Manga announced a quartet of new manga including You Higuri's adaptation of the Nighthead Genesis anime, Wataru Mizukami's shojo romance Four-Eyed Prince, Mia Ikumi's shojo anthology Only One Wish, plus Jason Thompson and Victor Hao's OEL volume, King of RPGs. Del Rey also announced two manga novels, Genshiken: Return of the Otaku, and Kitchen Princess: Search for the Angel Cake, and three "companion" titles celebrating Clamp's 20th Anniversary: Tsubasa Album de Reproductions: Original Art Collection, The Official XXXholic Guide, and Clamp in America, Shaenon Garrity's chronicle of the manga supergroup's rise to prominence in the U.S.
You Higuri, who is primarily known for her stunning artwork in series such as Gorgeous Carat and Cantarella, provides the illustrations for the shonen manga adaptation of the 2006 Nighthead Genesis anime series, which was in turn based on a 1992 TV drama. Media Blasters is currently releasing the Nighthead Genesis anime in the U.S. (see "Nighthead Genesis Anime") with Vol.3 due out next week and Vol.4 slated for an April release. In this science fiction/horror saga, two brothers with paranormal abilities, who are institutionalized by their parents, escape from a government research center and discover that they will play a major role in the coming revolution.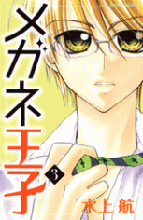 Four-Eyed Prince
is a
shojo
manga with a
Jekyll and Hyde
twist.
The object of the teenage Sachiko's affections is a sweet, smart and serious nerd by day, but at night he's a Buddy Love-type nightclub swinger who entertains older women.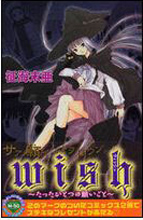 Mia Ikumi, who is perhaps best known in the U.S. for
Tokyo Mew Mew
(published by Tokyopop), is responsible for
Only One Wish
, a collection of
shojo
fantasy stories about four different girls who are granted one wish and get more than they bargained for when an angel makes their wishes come true.
Jason Thompson, author of the highly useful reference work, Manga: The Complete Guide, created The King of RPGS, an English-language manga about two college buddies, one of whom is addicted to a World of Warcraft-like MMORPG.