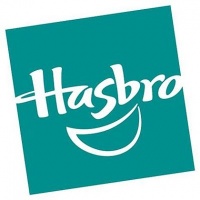 Marvel Entertainment has announced that it has extended its agreement with toymaker Hasbro, Inc. through 2017. The deal, which guarantees Marvel $100 million in royalties and provides the opportunity to earn an additional $140 million contingent upon the release during the extension period of Marvel-based films that meet certain criteria, grants Hasbro global rights to make a wide range of toys and games based on both the "classic" Marvel comic book characters as well as on characters in Marvel-based films including the Marvel/Sony Spider-Man movies.
In 2009 Hasbro is releasing a number of Marvel-based toy lines including toys based on the upcoming X-Men Origins: Wolverine movie that should hit stores in March, as well as "classic" lines featuring Spider-Man and Iron Man, and a new "super-stylized" series of toys based on the new Marvel Super Hero Squad cartoon that is debuting later this year on the Cartoon Network (see "CN Adds Marvel Super Hero Squad").
In a recent interview with stock analysts Hasbro CEO Brian Goldner was coy about a possible extension of the Marvel license (see "Hasbro Profits Down 30%"), but it is easy to see why Hasbro extended its Marvel agreement. Along with Hasbro's slate of movies (Transformers, G.I. Joe) based on its own properties, the Marvel deal gives the nation's number two toymaker an apparently insurmountable advantage over its larger competitor Mattel when it comes to making toys based on movie properties (Mattel has rights to DC Comics characters, but so far Warner Bros. has been far less aggressive than Marvel Studios in putting out a slate of comic book-based movies).
Starting in 2010 Marvel Studios is releasing two major films a year including Iron Man 2, Thor, The First Avenger: Captain America, and The Avengers—and Hasbro, which also has the rights to Lucasfilm's Star Wars toys, has plans to produce and market toys based on all the Marvel films, which should allow the number two toymaker to continue to dominate the "Boys' Toys" category for years to come.