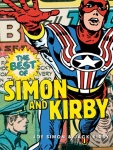 The Best of Simon and Kirby
Titan Books
Street Date: May 12, 2009
Cover Price: US $39.95, CAN $45, UK 24.99
Author/Artist: Joe Simon and Jack Kirby
Format: 240 pages; 12.5" x 9.3"
ISBN-13: 978-1845769314
The finest work by Simon and Kirby, creators of
Captain America
, covering two decades during which the Dream Team conquered every genre. This oversized book offers some of history's most exciting superhero comics and the finest in science fiction, horror, detective, romance, and western adventures, all painstakingly restored under Joe Simon's watchful eye. With introductions by Mark Evanier, and stories made available by DC Comics and Marvel Comics, it's a must-have edition!
Stuntman was the first feature Joe and Jack created after they returned from World War II. Facing a glut in the comic book marketplace,
Stuntman
fell victim to sales, and as a result these adventures are among the most sought-after from the era. This is the origin story, revealing how Fred Drake became a crimefighter. Also included is the Mark Evanier introduction for the "Heroes" section of
The Best of Simon and Kirby
.
"Joe Simon and Jack Kirby are comics' Lennon/McCartney dream duo. The book sports 25 gloriously restored comics selected by Simon plus five additional covers -- the art is absolutely killer! -- and is capped with a checklist of all the comics they produced together/apart. Dazzling from beginning to end,
The Best of Simon and Kirby
is a monumental piece of comics' history and a hunk of Americana that is a dream come true for legions of fans. Buy it for your graphic novels, art, or pop-culture collections, but buy it. Essential."
- Library Journal
Next Page (Page 2)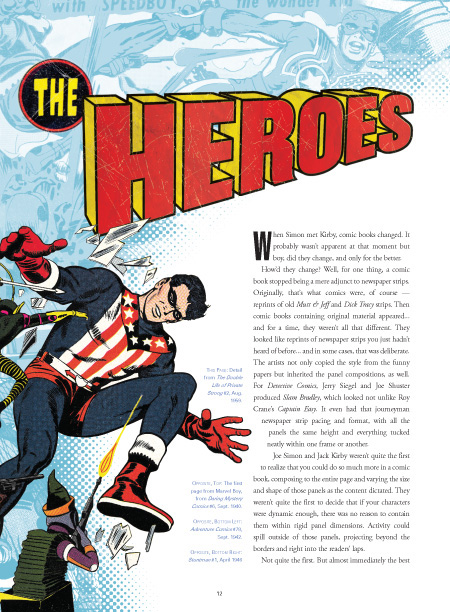 Next Page (Page 2)