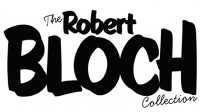 IDW Publishing has announced an agreement with the estate of famed horror writer Robert Bloch (Psycho) that provides IDW access to 100 of the author's classic stories for development as comic books, graphic novels, and feature entertainment. Previously IDW has adapted some Bloch short stories for the horror magazine Doomed, and is planning to publish a new edition of Bloch's novel Lori (with illustrations by Ben Templesmith) on September 29th.
Bloch, who died in 1994, received a Horror Writers of America Lifetime Achievement Award, as well as Hugo, Bram Stoker and World Fantasy Awards. He was one of the youngest members of Lovecraft circle and H.P. Lovecraft was one of the first to recognize Bloch's talents. Early in his career Bloch was a major contributor to the pulps and later he wrote scripts for Star Trek, Alfred Hitchcock Presents, and Thriller.
IDW plans to release the first comics based on this new agreement with the Robert Bloch estate in early 2010. The works based on this license will be released as the Robert Bloch Collection.