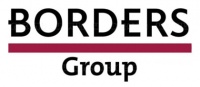 The Borders Group is launching Borders Ink shops, in-store boutiques featuring graphic novels, fantasy and young adult titles in one convenient location. Borders expects to have the Borders Ink Shops in 80% to 90% of the more than 500 Borders superstores by the end of August. The nation's second largest bookstore chain is converting space formerly given over to CDs and DVDs in order to create the new teen shops that will feature a range of titles from authors such as Stephenie Meyer (Twilight) and Sarah Dessen (How to Deal, Just Listen) along with YA graphic novels and YA prose fantasy and science fiction novels. Yen Press is publishing a series of Twilight graphic novels (see "Twilight Graphic Novels") that will fit the Borders concept perfectly and attempt to take advantage of the burgeoning book sales to this demographic.
According to the Wall St. Journal sales of young-adult fiction are on track to generate some $744.3 million this year, up 13% from $659.1 million in 2008. This growth, which is fueled by both graphic novels and strong continuing sales of books like Meyer's Twilight series (a second Twilight film is due in Q4), is in stark contrast to the estimated 4.7% decline in consumer book sales, which are predicted to fall to $9.73 billion this year.
To promote the Borders Ink concept, Borders has put up a Borders Ink Facebook page where it has run features on Bryan Lee O'Malley's Scott Pilgrim graphic novels as well as on Tonya Hurley's Ghostgirl.