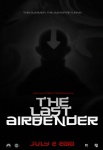 At the San Diego Comic-Con, Del Rey Manga announced that it will publish both a manga prequel and a manga adaptation of M. Night Shyamalan's live-action feature film The Last Airbender, which is slated to debut on July 4th, 2010. Dave Roman (associate editor of Nickelodeon Magazine) is writing both the prequel and the adaptation. Joon Choi is illustrating the adaptation in full manga style, while Nina Matsumoto, who just won an Eisner for her work with Bongo comics and is the creator of Yokaiden, will illustrate the prequel, which is due out from Del Rey about three months prior to the movie's debut.
Del Rey is also taking over the publication of the full color, screen-capture-based, "film comic" manga based on the Nickelodeon Avatar: The Last Airbender animated TV series with the first Del Rey Avatar "film comic" volume slated for release in the summer of 2010 and a second set for publication in the fall of 2010.
Del Rey has already released "film comics" based on the Ben 10 and Bakugan animated TV series. At San Diego the publisher announced the publication of original black-and-white manga volumes based on both Ben 10 and Bakugan. The first original Ben 10 manga release, which is written by Peter David and illustrated by Dan Hipp, is due out on February 23rd, 2010.
Although the Bakugan game and anime series were developed in Japan, there has never been any true manga associated with the property, at least until now. Del Rey has acquired the rights to create original black-and-white Bakugan manga to go along with its very popular Bakugan "film comics," which are based on art from the anime. Kriss Sison is illustrating the new Bakugan black and white manga, which will debut in 2010.