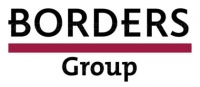 Borders Group sales dropped 12.7% vs. the year ago period in the quarter ended October 31st, according to information released Tuesday. Same store sales declined 12.1% at Borders stores and 7.2% at Waldenbooks stores.
Combined with the 12.8% decline in sales at Borders superstores in Q3 2008 (see "Borders Sales Drop Worst of All"), same store sales in Q3 2009 were down nearly 25% from Q3 2007.
In a reversal of recent trends, Borders has been adding inventory in preparation for the holiday season, with total increases of 4% to 7%, according to CFO Mark Bierley in the conference call today. This compares favorably to the situation a year ago, when inventory cuts made Borders' inventory assortment and in-stock positions "badly broken," according to CEO Ron Marshall.
The company lost $38.5 million in the quarter, vs. a lost of $172.2 million in the same quarter a year ago. Most of the Q3 2008 losses were non-operating, however; losses from continuing operations were roughly the same (a triumph, considering the decline in sales). Although losses were less than anticipated by analysts, shares were beaten down nearly 15% by the close on Tuesday due to the weak sales reported. Marshall described the results as "difficult and disappointing."
Borders continues to be outperformed by its larger rival, Barnes and Noble, which reported much smaller sales declines for the quarter.