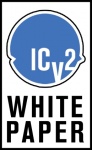 At the C2E2 convention in Chicago, ICv2 publisher Milton Griepp delivered the company's White Paper on the current state of the comic publishing industry. Among the key findings: sales of comics and graphic novels in the U.S. and Canada fell in 2009 with periodical comics slipping 3% and graphic novels declining by 6% for an overall drop of 5% as the total market receded from an estimated $715 million in 2008 to $680 million in 2009.
The industry's performance in 2009 reflected the tough overall economic environment created by the "Great Recession." The comics category fared better than the broader category of "Licensed Character Goods," which was down 18% in 2009 according to the Licensing Letter.
Comics and graphic novels, which had been a publishing growth area, declined just a bit more than overall book sales, which were off 3% according to Nielsen BookScan.
While periodical comics still dominate sales in the direct market, when all channels are included, sales of graphic novels represented 54% of the $680 million combined total. An increase in cover prices helped to hold the decline in the sales of periodical comics to just 3%. ICv2 found that "Average Comic Cover Price" (weighted for sales) rose from $3.35 in Q4 of 2008 to $3.51 in Q4 2009.
The biggest factor in the decline in graphic novel sales in comic stores, particularly in Q4 2009 versus Q4 2008, was the drop in sales of Watchmen, which was an unprecedented graphic novel publishing phenomenon, with print runs over one million copies. Sales of Watchmen continued to be strong for months after the movie's release in the book channel, but died off quickly in the direct market after the film's debut, a fact that helps explain why graphic novel sales in the bookstores were down just 4% versus a 12% drop in comic shops.
In the book channel manga sales fell by more than 20%, but sales of of Kids and YA-related graphic novels were up over 50%, and American genre titles held their own.
Looking ahead to 2010, ICv2 sees some positive early sales indicators. Sales of periodical comics in the direct market were up 6% for the first quarter (see "Comics Bounce Back in March"). And two record print runs for new graphic novels have already been announced this year: Yen Press printed over 400,000 copies of the manga adaptation of Stephenie Meyer's Twilight, and Scholastic is printing over 1 million copies of the first Captain Underpants graphic novel this summer.
Hollywood also appears to be poised to help out again this year, with the number of comic-based movies just in the next few weeks giving some indication of the number of TV and movie projects we can expect in 2010. The Kick-Ass movie, which opens this weekend has already resulted in Marvel shipping over 100,000 copies of the Kick-Ass Premiere Hardcover, and two other comic-based movies debut in the next few weeks: The Losers, based on Andy Diggle's Vertigo series, and Iron Man 2, which is tracking in ways that suggest it will become a box office behemoth.
Finally 2010 should also see exponential growth in the fledgling digital comics category as the effect of iPad's impact on publishing begins to materialize.
The ICv2 White Paper was sponsored by Reed Exhibitions.