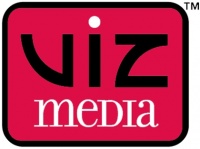 More details have become available on the layoffs at Viz Media earlier this week, which took out 40% of the company's staff (see "Major Layoffs at Viz"). Top executives were not spared, with multiple vice presidents' positions eliminated. Among the top staffers shown the door were Vice President of Sales and Marketing Gonzalo Ferreyra (see "Interview with Viz's Gonzalo Ferreyra, Part 1") and Senior Director Public Relations Evelyn Dubocq.
In the wake of the executive layoffs, Senior Vice Presidents (and General Managers) Ken Sasaki and Alvin Lu are now the top execs under CEO Hidemi Fukuhara, according to the company.
Despite the major downsizing, Viz plans to maintain its planned release schedules for both manga and anime, according to Senior Vice President Alvin Lu, and will also be exhibiting in its usual spot at San Diego Comic-Con.
We also asked Lu if he was seeing any signs that the declines in manga and anime were moderating. "As you might imagine, the market direction is rather hard to read right now, given the uncertainty in the over-all consumer market," he said. "However, the beginning of this year has been good for us so far."