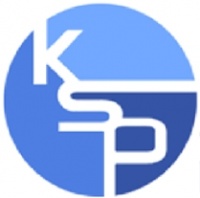 Jason Netter's Kickstart Productions, producer of Wanted, TV shows such as Wolverine, The X-Men, Painkiller Jane, and Robotech: Shadow Chronicles, has formed Kickstart Comics, a new comic imprint that will release 24 graphic novels over six months beginning this fall, according to Variety. The comic line will be overseen and edited by Jimmy Palmiotti and AIT/Planet Lar's Larry Young.
Distribution deals with Walmart and other major retailers are set, according to the report.
Planned for release under the new imprint are Bad Guys, written by Phil Eisner; Rift Raiders, written by Mark Sable; Hero Complex, by Adam Freeman and Mark Bernardin; and Witch, from Terry Matalas and Travis Fickett.
All are planned as fodder for other media. "The financial model (of publishing comic books isn't great," Netter told Variety. "Breaking even isn't even in the cards with the initial release. You definitely have to love it."
Kickstart is currently involved in a wide range of comic-based properties, including Wanted 2, The Red Star, The Boys, Preacher, and others for film, and is producing Speed Racer and Voltron for Nicktoons.