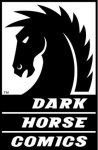 At the San Diego Comic-Con Dark Horse Comics announced three new series based on characters created by Robert E. Howard including a 4-issue Kull mini-series by Stray Bullets creator David Lapham, a new Solomon Kane mini-series by Bruce Jones (The Incredible Hulk), and a new anthology series, Savage Sword that mixes new and old material.
Lapham's Kull: The Hate Witch mini-series debuts in November with art by Gabriel Guzman (Predators). Long a devotee of the fantasy fiction of Robert E. Howard, Lapham created the Hate Witch, Heka-La, because he felt it was important to add something original to Kull mythos. Lapham also wants his Kull mini-series to fit in continuity-wise with previous Dark Horse Kull series.
Bruce Jones' new mini-series, Solomon Kane: Skulls in the Stars, also debuts in November. Though Jones has written comics based on Howard's Conan the Barbarian, this is Jones' first Solomon Kane assignment. Rahsan Ekedal is illustrating Skulls in the Stars, which, unlike some of the previous Dark Horse Solomon Kane series that were based on story fragments, is an adaptation of the classic Howard story of the same name. Gregory Manchess is providing painted covers with Guy Davis creating variant covers.
The third Robert E. Howard title, Savage Sword, will launch in December. This 80-page, perfect bound book with the title that recalls Marvel's Savage Sword of Conan magazine will include a mixture of original stories, many of which feature lesser known Howard characters such as Dark Agnes, El Borak, Bran Mak Morn, and Sailor Steve Costigan, and recolored reprints. The first issue will feature work by Paul Tobin, Wellinton Alves, Mark Finn, Tim Bradstreet, Roy Thomas, and Barry Windsor-Smith.