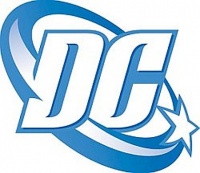 ICv2 met with DC's new Co-Publishers, Jim Lee and Dan Didio, at San Diego Comic-Con last month in our annual conversation about the state of the market and DC's place in it. In Part 3 of this three part interview, we talk about how DC's now working with other DC divisions, a possible move of the DC offices to California, the biggest changes under the new regime, and a look forward to the future. In Part 1, we talked about the state of the market in comic stores, bookstores, digital, mass merchants, and the closing of the CMX imprint. And in Part 2, we talked about DC's media tie-ins this year and next, the beginnings of the changes at DC since its management changes, and the co-publisher arrangement between Lee and Didio.
You mentioned other divisions taking a bigger role or working with more other Warner divisions. Is Warner Brothers' Consumer Products taking a larger role in licensing than it did in the past?
Didio: I think you're going to see more interaction between DC and Warner Brothers on the consumer product side mainly because they have an incredibly strong and powerful machine and it would be foolish not to take advantage of it. Realistically the goal for everything is to take advantage of the strengths of the company. We have these incredibly great characters. We need to grow them and build them into the best that they can be. It's not about just worrying about controlling it ourselves but taking advantage of every strength that the company has to offer to make them into the best that they can be. With the strength of Warner Brothers behind you, you have the greatest chance to succeed. That's something that we can't lose sight of. The goal is to be bigger and better and that's what this is all about. That's why it's DC Entertainment, not just DC Comics.
Lee: It's not just limited to consumer products. Even for our digital comics offering we work hand in hand with Warner Brothers Digital Distribution—they handle all the digital offerings for the studio. They have this incredible relationship with Apple which we have benefitted from.
There are all these different ways that (forgive the business term, synergy) we can work with the other existing divisions to leverage our own business and help it grow.
Are you going to move the New York office to California?
Didio: Me personally, no. (Laughter) I don't pack boxes really well.
There's a lot being explored and I can be perfectly honest about it, there is no answer on that just yet. We're trying to find the right fit, where the right place for the company's going to be. Again, like you said, we were just talking about Consumer Products and other divisions. Where things make the most sense is where we need to be, but we don't want to rush any of those decisions. We want to make sure we keep everybody's best interests in mind.
You talked a lot about what's stayed the same over the last five months. What's the biggest change?
Lee: I'm definitely on the road a lot more. I remember when I had my own shop and what that was like. It definitely has brought back those memories and exercised those muscles that had been long dormant: doing P&L's and budgets and even just going over org charts and dissecting the company and all its functions. It's just something I haven't done in a while so that was interesting.
Going up to Warner Brothers a couple times a week and working with these other divisions... it's just so funny that I've been working at DC since '98 and this is really the first time that I've really been involved with a lot of these other divisions and it's real interesting to see. It reminds me of what our position within the greater company is. Warner Bros. is the part of this company that tells stories through motion pictures and TV and you see the physical lots there to remind you of what business you're in: show business, entertainment.
I think that's been a big change. Before it was always like, we're off in our corner doing comics and we're kind of left to our own devices and now I see everything with the perspective of this over-all kind of directive that we've been given.
Didio: I have to reiterate a lot of what Jim just said. Travel has been a little more than we anticipated to start, but it's necessary.
The second thing is also getting involved in the P&Ls and the budgets has been interesting and reminded me why I shifted majors from accounting to communications when I was in college.
One of the things that's also kind of interesting, the fun thing that we're doing right now, we took a half step back from the creative from where we are, from what you were doing and how you were seeing everything. We took a step back and said, okay, let's review this again with a fresh set of eyes. We're coming into a new idea with a new company and a new approach to everything. What do we want to do? That's some of the things that are the thought behind the changes we've made to where Superman's story might go; or where Wonder Woman might go with her storyline; and even some of our approaches as to how we interact between DC Comics and Vertigo (which are very clearly two separate entities but their origins are the same, so we have to remember where we all came from); readdressing a lot of those issues.
From my standpoint it's just reminding ourselves that we're in the business of comics. It's not a hobby. We shouldn't approach this as fans. We have to approach this as a business and the only way to do that is to go out and say 'What can we be to attract the biggest, widest, strongest audience possible? Go against what you might want yourself as a fan and try to see how you can attract people as a company, to bring them in.'
The goal for all of us is not to be the ones to say, 'there are no comics after this regime or this interpretation.' We want to make sure that there's a long healthy business with these characters way beyond our time here at DC.
It would be remiss not to mention Diane Nelson, who brought us on board. Diane has empowered us with the 'why not,' as I like to call it. There are so many things about what we don't do and what we didn't do. When you used to bring up those things she'd say, 'Well why didn't you do those things? Why not? Why not try it? Why not go there? Why not take that extra step. Why don't you go that extra mile? Why don't you do it? It was a little disconcerting at the start because you're like, I don't know. I don't know why I can't do it. Now it's like, let's go ahead and try it. Let's push. Let's be aggressive; let's be exciting. She wanted to instill in us a couple of real clear agendas and one of those agendas was, as we put it, show no fear, which means that we should be trying things where your first reaction would be not to try it. You're going to start seeing the fruits of that labor in the next year as well.
Last question: what are you guys most excited about looking forward to the next 12 to 18 months coming out of your areas of DC.
Lee: I've been working on the DC Universe online game for four, four plus years now so I'm very excited to see that game finally come out. That will be a very emotional event.
I think Digital 2.0 will be very exciting because right now we're going out there with periodicals and we're doing essentially authored PDF files. I think there's going to be more to the digital channel going forward. There's going to be a lot of exciting stuff to come down the pike. That's the kind of stuff I look for. I hope we have a lot of other cool things to announce and talk about next summer.
Didio: From my standpoint I'm most excited about the idea of trying to grow a business at a time people think the growth period has stopped. I still see incredible potential within DC Comics and in the comic business itself. Every once in a while you lose sight of things and you might be a little worn down. I love the change. It's brought a renewed energy to me, and I hope we can bring it to the company and more importantly we can find ways to get fans excited about what we believe to be a time that we think they should be excited about. From my standpoint that's what I'm most looking forward to, is getting people excited about comics again.

Click here for Part 1 of the interview.
Click here for Part 2 of the interview.