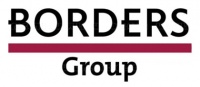 Borders' CFO Mark Bierley departed this week, never a good sign, after about a year and a half in the job. VP-Controller Glen Tomaszewski was elected Interim CFO.
Bierley's departure continues the top executive turnover in the wake of financier Ben LeBow's involvement in the company (see "Ben LeBow Named New Borders CEO"). Bierley came in with CEO Ron Marshall early last year (see "Borders Installs New Management Team"). Marshall left early this year (see "Borders CEO Resigns").
The company also named a new EVP-Chief Merchandising Officer (Michele Delahunty-Cloutier, from women's apparel chain Chico's FAS) and two new regional VPs.