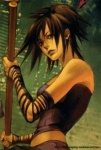 In response to an online campaign, Marvel Studios has changed its casting call announcement for the character of Nico Minoru in its upcoming production of Runaways. In the original casting call announcement, no mention of Nico's ethnicity was included—a default setting, which is generally used to designate parts for white actors. In contrast, the casting breakdown for Runaways character Alex Wilder, which was issued at the same time, clearly indicated that the character was African American.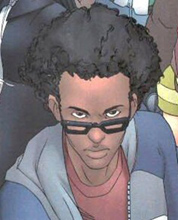 Racebending.com
, an online organization founded in the wake of Paramount's decision to cast a non-Asian as the lead in the big screen adaptation of
Avatar: The Last Airbender
, and members of the Asian American community complained to Marvel Studios about the casting notice for the character of Nico, and Marvel responded with a message to the online site: "
To address your concern over casting for the role of Nico, as we do with all of our films, we intend to stay true to the legacy and story of the comic when casting these parts. Thus, our goal is to cast an Asian American actress as depicted in the comic series and the casting notice will be adjusted accordingly."
The amended casting announcement now reads: "Uniquely beautiful, nurturing but guarded Female, Asian-American, must play 16-18. Must be at least 16 by January 2011." The casting notice confirms the previously reported January start of production on the film (see "Marvel's Runaways Set for Production").