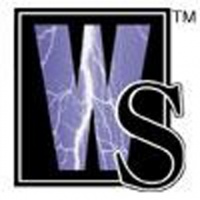 Citing "this soft marketplace," DC Comics Co-Publishers Jim Lee and Dan Didio announced the end of the Wildstorm imprint in December. Wildstorm's licensed comics, which include a number of video game-inspired titles such as Resident Evil, Clank, and Rachet will continue to be published (along with Wildstorm's kids titles) under the DC imprint. DC will also stop publishing under the ZUDA banner. Titles that were scheduled to come out under the ZUDA imprint this year will appear as DC books.
Didio and Lee made their announcement on DC's The Source blog noting that: "After taking the comics scene by storm nearly 20 years ago, the WildStorm Universe titles will end this December. In this soft marketplace, these characters need a break to regroup and redefine what made them once unique and cutting edge. While these will be the final issues published under the WildStorm imprint, it will not be the last we will see of many of these heroes. We, along with Geoff Johns, have a lot of exciting plans for these amazing characters, so stay tuned."
Originally part of Image Comics, Wildstorm was Jim Lee's studio and he brought it with him when he joined DC in 1999. According to the Source, "the WildStorm editorial team will undergo a restructuring and be folded into the overall DC Comics Digital team, based in Burbank, which will be led by Jim Lee and John Rood." Clearly the end of the Wildstorm unit was tied in to the downsizing and consolidation of DC operations attendant on the transfer of many of DC Entertainment's units to California (see "The Cost of Consolidation").