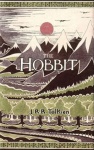 The Hobbit films will shoot in New Zealand after all, under a deal between Warner Bros. and the New Zealand government announced Wednesday, according to Hollywood Reporter. The government will introduce legislation to clarify the status of film industry workers, presumably making clear that they're contractors, not employees, and making it more difficult for local guilds to organize workers for representation (the issue that started the flap about production moving out of New Zealand in the first place, see "On Strike against 'The Hobbit'").
The government will also give Warners up to $15 million in a rebate, depending on the films' performance, and offset up to $10 million of Warners' marketing costs in exchange for tagalong promotion of New Zealand as a tourist destination and film production location. And New Zealand will get one of The Hobbit's world premieres.
So the stage seems set for production on the two film series to begin on schedule in February, in New Zealand. Now comes the long wait for the films and the associated merchandising bonanzas. The two films are scheduled to premiere in December 2012 and December 2013 (see "Hobbit Casting").