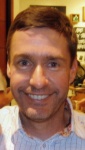 ICv2 caught up with Ted Adams, the CEO of IDW Publishing and sought his opinions and observations on a wide range of subjects. In Part 1 of the interview, Adams, who was one of the founding partners of IDW in 1999, talks about the current state of the market for comic books and graphic novels, the impact of Borders' financial problems on publishing, and the move by some publishers to roll back the cover price of periodical comics. In
Part 2
Adams discusses the burgeoning digital market, and in
Part 3
he describes IDW's editorial plans for 2011.
Let's start with an overview of the 2010 market from your perspective.
Our fiscal year starts on August 1st, so we split the year almost in half. Fiscal year 10 ended in July--it was flat. It was almost that same as fiscal year '09, which I thought was a token of success in a year where the economy was clearly not in terribly great shape. As we start now looking at fiscal year '11, starting August 1, we're not quite through this fiscal year, but we're actually seeing really nice increase in all our different forms of revenue. The ones that are more interesting to ICv2 are publishing and digital publishing revenue and those are both up fairly substantially in the first six months of this fiscal year.
Do you believe that's related specifically to the IDW releases or to the condition of the market?
I think it's probably more our mix of publications. I think if you look at the Diamond charts, I don't think the industry in total is necessarily seeing the growth that we've been seeing.
Can you differentiate between floppies vs. graphic novels?
I don't have that broken down in the financials I have in front of me right now, but certainly there are different markets for us, the comic books being 100% direct market, and the graphic novels being both direct market and book channels. Typically for us it's about 60-40 floppies vs. graphic novels. So we've had some big graphic novel releases. Toward the end of calendar year 2010 we had The Outfit, which was a really big release for us. We had Bloom County Vol. 3, which was big. We had the book we did with James Patterson, called Witch & Wizard, which was a big release. Those all came out in October of 2010. Those were all big releases for us, certainly in the book channel.
While we're talking about the book channel, any comments about the Border's situation?
Well, it's troubling, obviously. I think fewer retail outlets is a bad thing for everybody. So anything that makes it a situation where there are fewer places to sell books is bad for book publishers. I don't think it's the apocalyptic event that some people are describing. Border's has been, at least from our perspective, the #3 or #4 book account for some time now. It's certainly not an apocalyptic event for us. But anytime you have fewer places to sell your product, it's not a great thing.
Amazon, B&N --- when they're four, who's three?
We've had pretty good luck with Hastings over the last 12 months or so. I suspect Borders is probably still #3 for us, but Hastings has been making some pretty steady moves.

Turning to content, can you enumerate your different imprints for us?
There's the core IDW brand under which we publish probably 75-80% of what we do. That's everything from all of our licensed books, from True Blood, Star Trek--all those kinds of things. Most of our creator-driven books are also under that imprint as well. Things like Locke and Key, all the books that we do with Steve Niles, the books we do with Ben Templesmith--all of those are done under the core IDW brand.
As far imprints go, we have Dean Mullaney and the Library of American Comics. That specializes in classic comic strip reprints, so everything from Bloom County, to Dick Tracy, Little Orphan Annie. Dean just had a book come out collecting the classic Polly and Her Pals, in an oversized edition, which is just an amazing book.
Another is Yoe Books, things we do with Craig Yoe. Craig does a little bit of comic strip reprints, but more focusing on classic comic books. We've got a lot of really nice things with him. He's just about to turn in a 70-year look at Archie, which hopefully will come out in the next month or so.
We're the print publisher for ComicMix. They do a nice wide range of books over there.
We also have Desperado, which is Joe Pruett's line. That's a mix of art books and graphic novel collections. Joe's got a bunch of cool books in the works. George Perez is the next one. That's a nice line. He did Art of Jeffrey Jones in 2010, Art of Dave Dorman--just some really nice books that Desperado puts together.
I think that's all of the imprints.
So four imprints plus IDW. So you've got, strips, literary licenses, media licenses, originals... Can you talk about the role of those categories in your publishing and in your revenue?
One of the things that we've always prided ourselves on is the fact that we're a very diverse publisher. So we do very commercial things like True Blood and Transformers. We do lots of creator driven books. Certainly some of our biggest things the last couple of years have been creator-driven like Darwyn (Cooke)'s Parker adaptations. Those are technically literary adaptations, but they are so much of a singular creator that I see those more as a creator driven book. And working with Darwyn is such an unbelievable opportunity for us. We have Locke and Key by Joe Hill and Gabriel Rodriguez, which I think is probably the best comic being published right now, in my clearly unbiased opinion. So that book does really well for us. I'm really proud of that one.
And of course, all the stuff we do with Dean--all the strip books. Not only do we make some money from those books, but I think we also provide a bit of a public service by bringing back this classic art form and giving people of today a chance to really look at what some of these masters have done. You look at the work that Chester Gould did or Milton Caniff or Harold Gray, and there's just unbelievable story telling there but also lots of things we can learn from their art and the way they told comic strip stories.
We are, I think, unbelievably diverse in what we publish. We've always been that way and my hope is that we'll always be that way. As far as what the revenue is generated from, it's probably no big secret that we make the lion's share of our revenue from our license books, so Transformers, True Blood and Star Trek. Those are certainly from a commercial standpoint, among our most successful books. But with that said, the books that we do with Darwyn, Locke and Key, those are also very strong sellers for us and commercially successful as well. And the same, honestly, with the books with do with Craig and Dean, The Bloom County collections are probably in our top 10 of our revenue generators in any given list.

That's really a mass audience product in the same way your media licenses are.
Yes, that's certainly the case with Bloom County. That strip is well loved for many generations, no question. We do some obscure stuff with both the stuff that we do with Craig and Dean. Those are things we really believe in like Lash LaRue and Barney Google, and Polly and her Pals, which just came out. These are books that deserve to be out there. The craft in these books is unbelievable.
IDW had a bit of a milestone in 2010 by becoming the first new Premier Publisher for Diamond since the first year of that designation's existence, and that moved you up a notch in terms of competitive rankings. How do you see IDW relative to its competition?
Obviously there's the Big Two industry leaders which have the lion's share of the market, and the rest of us sort of scrabble for what's left. Anytime we can get more attention from Diamond, that's a very positive thing for IDW. More attention means that we're in the face of retailers more and then ultimately in the face of consumers more. Moving into that premier spot with Diamond was a goal of ours for a long time and is something that we're happy to achieve. At its simplest level it means that we have a better spot in the Previews catalog, which means we're seen in a more direct way by retailers and consumers. As far as what we saw from a sales standpoint, our pre-orders have been very steady this year in a year where I think direct market pre-orders certainly for the top 10 books look to me like they've been down. Certainly over the last couple of months, we've seen very steady pre-orders meaning our G.I. Joe series are very steady, our Transformers series are very steady, Locke and Key is very steady. Our big core brands, we're seeing very nice steady sales from issue to issue.

The other thing that we've seen happen over the past three to six months is really solid reorders both on comic books and graphic novels in the direct market. What that tells me is that there's clearly demand for publishing and retailers are catching up a bit on what they pre-order. To give you a couple of specific examples, we launched a couple of new things toward the end of last year--John Byrne's Next Men and Dungeons & Dragons. While the pre-orders for both of those #1 issues were very strong--they actually significantly exceeded our expectations--the reorders have also been really strong for us. We typically take a pretty aggressive position with inventory, and I think, both in both cases of D&D #1 and Next Men #1 that we're pretty close to selling out on those books. What we saw was the pre-orders for issue #3 in both of those series have gone up significantly from issue #2. Clearly what that tells us is that sell through is strong at retail. Retailers are always in that catch up position trying to figure out what is going to the sell through on any given title. From our perspective, we can have great success with the kind of pre-orders that we're seeing for our core brand.

There's been a lot of discussion about the Big Two's pricing over the last six to nine months. Do you it was the right decision to roll back prices?
I hate to talk [about] competitors and what they do because I'm not privy to the economics of their businesses, but the onus is on all of us to make sure we're delivering good value for $3.99. We've been at $3.99 for as long as we've been publishing comics. 30 Days of Night #1, which was our first comic book, published at $3.99 and we've been at $3.99 throughout the history, other than some special priced 0 issues or promo comics, those kinds of thing. I've always thought that if you're going to ask for $3.99 the onus is on us to make sure we're delivering a product that's worth $3.99. I think that's the more important question, not so much $2.00 vs. $3.99, but are we, as publishers, providing good value, good story telling--things that are going to make a consumer want to come in on a weekly basis to buy our comics.
You've touched on this, but do you think price is the determining factor of why people are buying or not buying?
I think if you're putting out great and compelling product, that $2.99 vs. $3.99 is kind of a moot point. The reality is that collecting comic books is an expensive hobby. It's not a hobby you can do on a budget; it's just not.
Click here for
Part 2
.