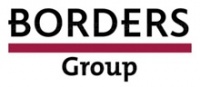 Beleaguered bookseller the Borders Group is reportedly finalizing plans for a bankruptcy plan that may shutter more than one-third of the chain's 674 stores.
The Wall Street Journal
is reporting that a bankruptcy filing by Borders "could come within days," and would involve the initial closing of about 200 stores "and possibly 50 or so later."
Even if a leaner Borders Group can emerge from bankruptcy, the current market will be irrevocably marked the significant diminishing of the nation's second largest bookselling chain. According to the
WSJ
, the closings would be good for e-books since "once physical shelf space is gone, it's gone forever." Borders currently accounts for about 8% of the U.S. book market, but the
Journal
quotes a literary agent to the effect that on certain titles Borders can account for up to 20% of the sales, and in the case of manga, Borders played a huge role in advancing the category (see "
Borders Woes a Blow to Manga
").
Currently almost half of U.S. book sales come outside the traditional bookstore market, with the majority of those sales coming from a limited number of bestselling titles sold in big box retail stores, supermarkets and other non-traditional venues. If Borders were to go away, there would be one fewer venue where publishers could "break" a title by a new author. According to
USA Today
, mail order giant Amazon has 22.6% of the market, followed by Barnes & Noble with 17.3%, Borders at 8.1%, Books-A-Millon with 3%, and independent bookstores with 6%.
If Borders were to disappear or lose a large portion of its market share, that should provide opportunities for its competitors large and small. One analyst quoted in the WSJ estimated that Barnes & Noble could gain $1 billion in sales in the event of a total Borders collapse, but the Journal article also pointed out that the liquidation of Borders U.K., which had 4% of that market was expected to improve its major competitor Waterstone's net margins by 3% to 4%, but Waterstone's parent the HMV Group recently announced the closings of 20 Waterstones stores after a poor holiday season.