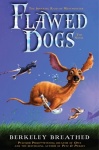 Dreamworks Animation has optioned Berkeley (Bloom County) Breathed's Flawed Dogs for an animated feature film. Flawed Dogs is the saga of a less-than-perfect dachshund who has to reclaim his place in the family after he has been exiled due the machinations of a jealous and physically perfect show dog.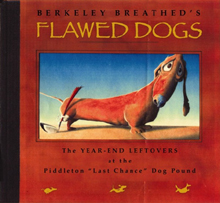 Breathed published his first
Flawed Dogs
volume,
Flawed Dogs: The Year-End Leftovers at the Piddleton Dog Pound
in 2004, and followed up with
Flawed Dogs: The Novel: The Shocking Raid on Westminster
, a 208-page illustrated saga that appears to be the basis for the Dreamworks movie as described by
Variety
. Breathed's precisely-rendered illustrations for his
Flawed Dogs
books are often surreal in their exaggerated depiction of canine flaws and are reminiscent of something that might have been produced by Salvador Dali, had the mustachioed artist been obsessed with dogs. With the increasing visual capability of Dreamworks Animation, which is evident the lush and lavish
Kung Fu Panda
movies,
Flawed Dogs
just might turn out to be the most visually stunning film the studio has created.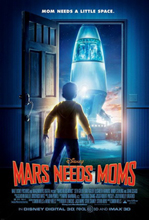 For Berkeley Breathed the optioning of
Flawed Dogs
is further proof that there is life after comic strips. On March 11th the motion capture animated version of Breathed's
Mars Needs Moms
will debut from Disney (see "
Breathed Book Gets MoCap Treatment
").