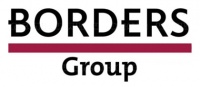 The financially troubled Borders Group has released statements for the fiscal year ending in January as well as for the months of February and March and the news is very bleak indeed. In the most recent fiscal year according to Borders'
filing
, the company lost $299 million, by far the most the company has lost during the past five years during which it has accrued losses of $904 million. It is clear that Borders had a stunningly bad fourth quarter in 2011. This holiday-fueled period is generally a strong one for booksellers, but Borders lost a whopping $153 million during the quarter as sales sagged 18%. For the fiscal year 2010 Borders reports that same store sales were down 10.5%, and the company's total sales of $2.253 billion were off 15.9%.
The financial returns for the first two months of fiscal 2011, which began for Borders at the end of January, are not very encouraging. For the month that ran from January 30th to February 26th, which includes the two weeks immediately after the company declared bankruptcy (see "
Borders Files Chapter 11
") the company lost $28.3 million. The news for the month covering the February 27th to March 26th period is a little better as Borders narrowed the loss to $24.3 million.
While it can be difficult to sort through all the various one-time costs associated with the kind of downsizing that Borders, which is essentially shedding a third of its stores, is going through, the outlook is not particularly encouraging at this time. While the company has not yet produced the necessary reorganization plan, its financial statement does provide some indications of how it hopes to proceed. In addition to shedding underperforming stores and renegotiating lease agreements, it plans to move away from its dependence on books, which currently provide 70% of the company's sales, by emphasizing children's toys, games, electronic readers, stationery, and café opportunities at its retail locations and growing its online and digital business on the Web.
Based on its late entry into these fields, there are considerable competitive barriers for Borders to overcome in order to grow both online and in the emerging field of digital distribution, but Borders' main problem may be more immediate. The company states that "based on our internal financial forecasts, we have sufficient amounts available under the DIP (Debtor-in-Possession) Credit Agreement to fund our anticipated cash requirements through the end of our 2011 fiscal year. These forecasts depend, however, on several important assumptions, including our ability to obtain vendor credit terms more favorable than those now in place. Virtually all of our major merchandise vendors currently require payment in advance of shipment." Getting its vendors to see past the red ink and provide credit once again is Borders most formidable task.