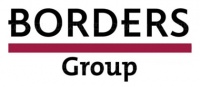 Borders has so far been unable to find a buyer for the entire chain and the beleaguered bookseller may founder if a suitable suitor is not found in the next few weeks. The nation's second largest book chain has shed a third of its stores since it entered Chapter 11 bankruptcy, but has so far been unable to persuade its major vendors to extend credit and has not yet found a suitable buyer for what is left of the chain.
The
Detroit Free Press/Bloomberg
reports that four unnamed sources (identified only as people familiar with the situation) say that the only offers that Borders have received so far have been for pieces of the chain. Rival Barnes & Noble has offered to purchase just ten stores, while reports indicate that other unnamed parties were angling for other parts of the diminished Borders empire.
According to the Free Press the deadline for "going-concern" bids that would allow the company to keep on functioning was May 6th, but one inside source indicates that the company has a few more weeks to find an interested party. But with its reorganization plans dependent on the increasingly unlikely chance that its major vendors will once again extend it credit, finding the right buyer assumes increasing importance for Borders. The Bloomberg/Free Press article concludes "The lack of offers for the whole chain may spell the end for the Ann Arbor-based Borders."