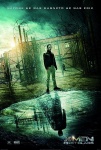 Matthew Vaughn's
X-Men: First Class
hit near the low end of expectations as it earned an estimated $56 million and easily topped the weekend box office.
The Hangover Part II
dropped precipitously after its mammoth Memorial Day debut, but still finished a solid second, while Dreamworks' animated
Kung Fu Panda 2
fell nearly 50%, and
Pirates of the Caribbean: On Stranger Tides
continued its basically disappointing domestic run as it dropped nearly 55% to finish in fourth place. The comedy
Bridesmaids
had the best hold among widely released films, losing just 26.7%. Overall the top ten box office films were up a solid 22% from last year when
Shrek: Forever After
topped a first weekend in June that saw no major new action film releases.
Weekend Box Office (Studio Estimates): June 3 - 5, 2011

Film

Weekend Gross

Screens

Avg./

Screen

Total Gross

Wk#

1

X-Men: First Class

$56,000,000

3,641

$15,380

$56,000,000

1

2

The Hangover Part II

$32,445,000

3,615

$8,975

$186,872,000

2

3

Kung Fu Panda 2

$24,300,000

3,952

$6,149

$100,440,000

2

4

Pirates of the Caribbean: On Stranger Tides

$18,010,000

3,966

$4,541

$190,257,000

3

5

Bridesmaids

$12,128,000

2,919

$4,155

$107,255,000

4

6

Thor

$4,200,000

2,780

$1,511

$169,073,000

5

7

Fast Five

$3,244,000

2,237

$1,450

$202,058,000

6

8

Midnight in Paris

$2,916,000

147

$19,837

$6,943,000

3

9

Jumping the Broom

$865,000

589

$1,469

$35,927,000

5

10

Something Borrowed

$835,000

688

$1,214

$36,660,000

5
X-Men: First Class
started off well, besting
Thor
in its midnight shows (see "
X-Men: First Class Posts Strong Midnight Numbers
"), but fell well short of the Norse God's $65.7 million debut. Compared with other
X-Men
franchise openings,
First Class
trailed badly.
X2: X-Men United
and
X-Men: Origins: Wolverine
both debuted to around $85 million, while
X-Men: The Last Stand
brought in $102 million.
First Class
did narrowly nose out the first
X-Men
movie, which brought in $54.4 million, but that was in 2000, and that total would be well over $70 million if adjusted for inflation.
So
X-Men: First Class
presents an interesting conundrum--it's a film that pleases both the critics and the hardcore comic book fan base, but hasn't been embraced by mainstream audiences like its predecessors. Hollywood analysts are harping on two possible causes for what was the lowest opening total for a Marvel-branded movie in years. One is that Fox decided to revamp too quickly and produced a reboot without a major break from the past, and the other is that the absence of Wolverine, the most popular
X-Men
character among mainstream audiences, has doomed the film to box office mediocrity (at least for a Marvel movie).
There is also the possibility that X-Men: First Class could still demonstrate solid "legs" and not follow the increasingly familiar pattern of huge second week drops for action movies. First Class did manage a solid "B+" CinemaScore from audiences, which could portend a smaller drop than other superhero movies. It only fell 5% from Friday to Saturday, which is a good sign especially since the Friday numbers included $3.4 million from midnight shows. So far the new X-Men film has attracted an audience that was predominantly male (58%) and older (54% over 25).

Reviews, whether they are good or bad, don't tend to make much of a difference for superhero movies, at least in the way they open. But comic-based movies with solid notices like Batman Begins, The Dark Knight, and the first two Spider-Man movies tend to have great "legs," while those like X-Men Origins: Wolverine that are poorly reviewed (only 37% positive on Rotten Tomatoes) often drop precipitously (it ended earning nearly half of its domestic total during its first weekend). So the jury is still out on X-Men: First Class, though next weekend's performance will likely prove definitive.
Like a number of films this summer X-Men: First Class did better overseas than domestically, bringing in $64 million overseas, though it still wasn't the top overseas draw--Pirates of the Caribbean took that crown for the third straight weekend with over $69 million.

The Hangover Part II dropped 62.2% in its second frame, acting more like an action film than a comedy. The original Hangover only fell 38%, but the sequel has earned more than twice as much as its predecessor at the same point, and its nine-day total of $164.9 million is second only to The Matrix Reloaded among "R" rated movies. It is also quite possible that during the next week, The Hangover Part II could catch and surpass Fast Five, which became the first 2011 film to break the $200 million mark this summer.
Dreamworks' Kung Fu Panda 2 fell 49% as it continued its underwhelming ways. While 49% would be a great hold for an action movie, comparable animated movies such as How to Train Your Dragon and Shrek Forever After just dropped about 38% in their sophomore frames. Still the $150 million film has passed the $100 million mark.
It will take overseas grosses to lift Kung Fu Panda to profitability, and worldwide audiences have definitely been kind to Pirates of the Caribbean: On Stranger Tides, which continues to do more than twice as well outside North America as it does domestically.
Universal's Bridesmaids, which stars Kristen Wiig, is the perfect example of the comedy "hit," which may not open huge, but which demonstrates great "legs" as it finds favor with audiences. The film, which cost just $32.7 million to produce, has already earned $107 million domestically in 24 days of release.
Marvel Studios' Thor remained in the top ten for its 5th straight week. The Kenneth Branagh-helmed movie has now earned $169 million domestically and should end up around $180 million.
Next week J.J. Abrams' Spielbergian science fiction movie Super 8, which could be one of the summer's surprises, opens followed a week later by Warner Bros. Green Lantern.