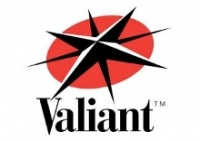 Fred Pierce, who was the Vice President of Operations and Manufacturing at Valiant during its original incarnation 20 years ago, has joined the new Valiant Entertainment as Publisher. After Valiant's sale to Acclaim in1994, Pierce joined Wizard, where he served as president until 2008. He was president of printing company The Ensig Group between his term at Wizard and joining Valiant.
Warren Simons, fresh off a seven year stint at Marvel, has joined the company as Vice President—Executive Editor. Simons relaunched or edited titles such as Invincible Iron Man, Spider-Man, Thor, Daredevil, and The Immortal Iron Fist during his time at Marvel.
Just last week, former Marvel CEO Peter Cuneo joined Valiant as Chairman in the wake of an infusion of capital by Cuneo Capital, with Peter and Gavin Cuneo joining Valiant's board of directors (see "
Valiant Returns
").