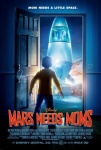 Here's a list the "10 Biggest Flops of 2011 So Far" as chosen by
The Hollywood Reporter
. Two of the films,
Green Lantern
and
Priest
were based on comic book material.
1. Mars Needs Moms--Robert Zemeckis' motion-capture animated adaptation of the children's book by Berkeley Breathed (Bloom County) cost over $150 million to make and earned just $39 million worldwide. Mars Needs Moms has put the entire category of mo-cap animated feature films on life-support. The question is--can Steven Spielberg's Tintin movie salvage the format?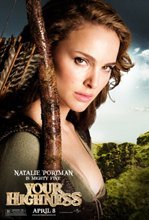 2.
Your Highness
—This raunchy comedy set in the Middle Ages (but filled with anachronistic dialogue) cost $50 million to produce, though it has earned less than $25 million. It wasn't based on comic, but Dark Horse did produce a comic book adaptation.
3. Arthur—Russell Brand's idiosyncratic comedy stylings couldn't salvage this remake of the Dudley Moore 1980s comedy, which earned just $45.7 million worldwide versus its $40 million price tag.
4. Prom—This "PG" Disney movie is the low-grossing widely released movie of the year so far with a domestic take of just $10.1 million, but at least it only cost $8 million to produce.
5. Judy Moody and the Not Bummer Summer—YA novels are all the rage in Hollywood, but no one will mistake this turkey, which has just earned $13.4 million (against a cost of $20 million) for Harry Potter (or even The Wimpy Kid).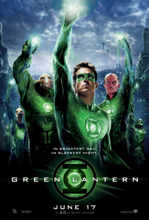 6.
Green Lantern
—With a production cost that went well over $200 million, this film would have to earn half a billion to break even, and it will be lucky to end up with half of that total. Still such is the lure of establishing a new comic book franchise that a sequel remains a possibility (see "
Green Lantern Sequel Still in Doubt
").
7. Priest—The genre-melding vampire/western based on a popular manhwa series was the most expensive film ever produced by Sony's genre arm Screen Gems with a budget of over $60 million. Unfortunately it has earned only $75.1 million worldwide.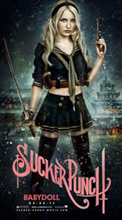 8.
Sucker Punch
—Overseas audiences reacted more favorably to Zack Snyder's stylish film, which earned 60% of its $90 million total outside of North America. Unfortunately it cost $82 million to produce and the rule of thumb is that a film has to earn twice its cost to break even (the studio's share of the box office is roughly 50%).
9. Hoodwinked Too! Hood vs. Evil—The first Hoodwinked movie was a modestly budgeted computer animated film that performed well above its pay grade and earned more than $100 million, but the sequel didn't fare nearly as well. The sequel brought in just $13.6 million versus a cost of $30 million.
10. The Beaver—This high concept dramedy starring Mel Gibson and directed by Jody Foster got a lot of ink in the press, but never performed well enough to merit a wide release. As a result the $20 production ended up earning less than a million dollars.