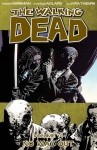 These are estimates of the sales on graphic novels by Diamond U.S. to comic specialty stores during June 2011.
For an overview and analysis of comic sales in June, see "
Death of Spider-Man Tops 159K
."
For an analysis of the dollar trends in June, see "
Comics' Slide Continues in June
."
For our estimates of actual sales by Diamond
U.S.
from comic specialty stores on comic books shipped during June, see "
Top 300 Comics Actual--June 2011
."
Top 300 GNs -- June 2011

Rank

Index

Title

Price

Pub

Est.Qty

1

38.40

WALKING DEAD TP VOL 14 NO WAY OUT

$14.99

IMA

20,397

2

12.81

BTVS SEASON 8 TP VOL 08 LAST GLEAMING

$16.99

DAR

6,804

3

7.93

NARUTO TP VOL 51

$9.99

VIZ

4,210

4

7.63

GREEN LANTERN BRIGHTEST DAY HC

$22.99

DC

4,054

5

7.24

BATWOMAN TP VOL 01 ELEGY

$17.99

DC

3,845

6

7.06

SWEET TOOTH TP VOL 03 ANIMAL ARMIES

$14.99

DC

3,752

7

5.89

WALKING DEAD TP VOL 01 DAYS GONE BYE

$9.99

IMA

3,131

8

5.69

ARKHAM ASYLUM MADNESS TP

$14.99

DC

3,020

9

5.08

X-MEN SECOND COMING TP

$34.99

MAR

2,700

10

5.08

DARK TOWER GUNSLINGER LITTLE SISTERS OF ELURIA PREM HC

$24.99

MAR

2,697

11

4.74

BATMAN RED HOOD THE LOST DAYS TP

$14.99

DC

2,520

12

4.60

JUSTICE LEAGUE CRY FOR JUSTICE TP

$19.99

DC

2,442

13

4.53

X-MEN AGE OF X HC

$29.99

MAR

2,406

14

4.31

BLEACH TP VOL 35

$9.99

VIZ

2,289

15

4.22

MARVEL UNIVERSE VS PUNISHER TP

$14.99

MAR

2,241

16

4.20

PLANETARY BATMAN DELUXE HC

$22.99

DC

2,231

17

4.16

UNCANNY X-MEN TP QUARANTINE

$16.99

MAR

2,210

18

4.06

GENERATION HOPE TP FUTURES A FOUR LETTER WORD

$14.99

MAR

2,159

19

4.04

X-FORCE TP SEX AND VIOLENCE

$14.99

MAR

2,144

20

4.03

DEADPOOL CLASSIC TP VOL 05

$29.99

MAR

2,143

21

4.01

AVATAR LAST AIRBENDER TP VOL 01 LOST ADVENTURES

$14.99

DAR

2,132

22

4.00

INCORRUPTIBLE TP VOL 04

$16.99

BOO

2,123

23

3.87

WONDER WOMAN HC VOL 01 ODYSSEY

$22.99

DC

2,057

24

3.82

FULLMETAL ALCHEMIST VOL 25

$9.99

VIZ

2,028

25

3.82

UNCANNY X-FORCE PREM HC DEATHLOK NATION

$19.99

MAR

2,027

26

3.80

CAPTAIN AMERICA NO ESCAPE TP

$15.99

MAR

2,019

27

3.77

OSBORN TP EVIL INCARCERATED

$16.99

MAR

2,003

28

3.76

HELLBOY LIBRARY ED HC VOL 04 CROOKED MAN

$49.99

DAR

1,999

29

3.75

TERRY MOORES ECHO TP VOL 06 LAST DAY

$15.95

ABS

1,992

30

3.64

X-MEN TO SERVE AND PROTECT TP

$14.99

MAR

1,931

31

3.62

FALLING SKIES GN

$9.99

DAR

1,924

32

3.62

PREACHER HC BOOK 04 (MR)

$39.99

DC

1,921

33

3.60

SUPERMAN CHRONICLES TP VOL 09

$17.99

DC

1,913

34

3.58

RED ROBIN HIT LIST TP

$17.99

DC

1,901

35

3.57

DEADPOOL DEAD HEAD REDEMPTION TP

$15.99

MAR

1,895

36

3.51

ALIENS VS PREDATOR THREE WORLD WAR

$19.99

DAR

1,862

37

3.46

LEGION LOST HC

$39.99

DC

1,838

38

3.38

BALTIMORE PLAGUE SHIPS HC VOL 01

$24.99

DAR

1,794

39

3.37

SUPERMAN NEW KRYPTON TP VOL 04

$17.99

DC

1,790

40

3.37

X-MEN SECOND COMING REVELATIONS TP

$19.99

MAR

1,788

41

3.36

ULT COMICS SPIDER-MAN PREM HC DEATH PRELUDE

$24.99

MAR

1,786

42

3.27

WALKING DEAD TP VOL 02 MILES BEHIND US (NEW PTG)

$14.99

IMA

1,735

43

3.22

POWER GIRL BOMB SQUAD TP

$14.99

DC

1,711

44

3.20

BATMAN KNIGHT AND SQUIRE TP

$14.99

DC

1,698

45

3.16

SIXTH GUN TP VOL 02

$19.99

ONI

1,681

46

3.14

DISNEY MICKEY MOUSE HC VOL 01 DEATH VALLEY

$29.99

FAN

1,667

47

3.13

GIRL GENIUS TP VOL 10 AGATHA H & GUARDIAN MUSE

$22.95

STU

1,665

48

3.12

CAPTAIN AMERICA RED MENACE ULTIMATE COLLECTION TP

$19.99

MAR

1,656

49

3.07

AQUAMAN DEATH OF A PRINCE TP

$29.99

DC

1,632

50

3.07

MYSTIQUE BY SEAN MCKEEVER ULTIMATE COLLECTION TP

$24.99

MAR

1,628

51

3.02

VAMPIRE KNIGHT TP VOL 12

$9.99

VIZ

1,606

52

2.88

GREEN LANTERN REBIRTH TP NEW EDITION

$14.99

DC

1,531

53

2.87

WALKING DEAD TP VOL 13 TOO FAR GONE (MR)

$14.99

IMA

1,525

54

2.86

DEADPOOL TEAM-UP TP VOL 02 SPECIAL RELATIONSHIP

$19.99

MAR

1,519

55

2.86

LOEG III CENTURY #1 1910 (MR)

$7.95

TOP

1,518

56

2.82

SHE-HULKS TP HUNT FOR INTELLIGENCIA

$14.99

MAR

1,498

57

2.78

DEADPOOL PREM HC VOL 07 SPACE ODDITY

$19.99

MAR

1,476

58

2.76

ESSENTIAL SPIDER-MAN TP VOL 10

$19.99

MAR

1,468

59

2.66

MMW IRON FIST HC VOL 01

$54.99

MAR

1,413

60

2.64

MMW GOLDEN AGE CAPTAIN AMERICA HC VOL 05

$59.99

MAR

1,401

61

2.62

CREEPY COMICS TP VOL 01

$19.99

DAR

1,394

62

2.62

ISLE OF 100000 GRAVES GN

$14.99

FAN

1,393

63

2.56

HULK TP GRAY

$19.99

MAR

1,361

64

2.51

WALKING DEAD TP VOL 03 SAFETY BEHIND BARS

$14.99

IMA

1,335

65

2.51

GHOST IN SHELL STAND ALONE COMPLEX GN VOL 01 (MR)

$10.99

RAN

1,334

66

2.49

DAREDEVIL YELLOW TP

$19.99

MAR

1,322

67

2.47

SECRET AVENGERS PREM HC VOL 02 EYES OF DRAGON

$24.99

MAR

1,314

68

2.43

FIRST WAVE HC

$29.99

DC

1,288

69

2.43

X-FACTOR TP VOL 11 HAPPENINGS IN VEGAS

$14.99

MAR

1,288

70

2.42

ANT-MAN AND WASP TP SMALL WORLD

$14.99

MAR

1,283

71

2.42

BAKUMAN TP VOL 05

$9.99

VIZ

1,283

72

2.41

DETHKLOK HC

$19.99

DAR

1,282

73

2.37

GREEN LANTERN SECRET ORIGIN TP

$14.99

DC

1,257

74

2.36

DAREDEVIL REBORN PREM HC

$19.99

MAR

1,252

75

2.35

ONE PIECE TP VOL 57

$9.99

VIZ

1,247

76

2.34

TERMINATOR TP 2029 TO 1984

$19.99

DAR

1,241

77

2.33

ANGEL OMNIBUS (DH ED) TP VOL 01

$24.99

DAR

1,236

78

2.32

LIL DEPRESSED BOY TP VOL 01 SHE IS STAGGERING

$9.99

IMA

1,231

79

2.25

CHEW TP VOL 01 (MR)

$9.99

IMA

1,197

80

2.23

OURAN HIGH SCHOOL HOST CLUB VOL 16

$9.99

VIZ

1,187

81

2.23

DEADPOOL HC VOL 01

$39.99

MAR

1,183

82

2.22

NGE CAMPUS APOCALYSE TP VOL 04

$10.99

DAR

1,180

83

2.20

MMW ATLAS ERA JUNGLE ADVENTURE HC VOL 02

$59.99

MAR

1,169

84

2.18

SCARY GODMOTHER COMIC BOOK STORIES TP

$24.99

DAR

1,160

85

2.18

SECRET WARRIORS PREM HC VOL 05 NIGHT

$19.99

MAR

1,160

86

2.17

MMW MIGHTY THOR TP VOL 03

$24.99

MAR

1,152

87

2.13

X-MEN GREAT POWER PREM HC

$24.99

MAR

1,133

88

2.13

WALKING DEAD TP VOL 12 LIFE AMONG THEM

$14.99

IMA

1,131

89

2.11

WALKING DEAD TP VOL 04 HEARTS DESIRE (NEW PTG)

$14.99

IMA

1,123

90

2.10

CONGRESS O/T ANIMALS HC

$19.99

FAN

1,118

91

2.10

ONE MONTH TO LIVE TP

$14.99

MAR

1,117

92

2.10

SOUL EATER TP VOL 06

$11.99

HAC

1,115

93

2.07

EXECUTIVE ASSISTANT IRIS TP VOL 01

$18.99

ASP

1,101

94

2.07

CLAYMORE VOL 18

$9.99

VIZ

1,100

95

2.07

SPIDER-MAN ORIGINAL CLONE SAGA TP

$39.99

MAR

1,098

96

2.06

WALKING DEAD TP VOL 09 HERE WE REMAIN (MR)

$14.99

IMA

1,094

97

2.05

ARCHIE BABIES OGN

$9.95

ARC

1,087

98

2.04

IMPOSSIBLE MAN TP

$34.99

MAR

1,082

99

2.03

WALKING DEAD TP VOL 05 BEST DEFENSE (NEW PTG)

$14.99

IMA

1,080

100

2.00

NEW AVENGERS HC VOL 06

$29.99

MAR

1,061

101

2.00

NEW X-MEN BY GRANT MORRISON TP BOOK 02

$14.99

MAR

1,061

102

1.98

TENJO TENGE GN VOL 01 (MR)

$17.99

VIZ

1,054

103

1.98

FABLES TP VOL 01 LEGENDS IN EXILE

$12.99

DC

1,053

104

1.96

BATMAN DARK KNIGHT RETURNS TP

$14.99

DC

1,040

105

1.95

CAPTAIN AMERICA BY DAN JURGENS TP VOL 01

$29.99

MAR

1,036

106

1.94

FABLES TP VOL 15 ROSE RED (MR)

$17.99

DC

1,032

107

1.94

SPAWN ORIGINS TP VOL 11

$14.99

IMA

1,029

108

1.93

INCAL CLASSIC COLLECTION HC (HUMANOIDS ED) (MR)

$44.95

HUM

1,026

109

1.91

MAGDALENA ORIGINS TP VOL 02 (NOTE PRICE)

$16.99

IMA

1,012

110

1.90

CITIZEN REX HC (RES)

$19.99

DAR

1,010

111

1.89

BATMAN HUSH COMPLETE TP

$24.99

DC

1,002

112

1.88

WALKING DEAD TP VOL 06 SORROWFUL LIFE (NEW PTG)

$14.99

IMA

1,001

113

1.88

WALKING DEAD TP VOL 11 FEAR THE HUNTERS (MR)

$14.99

IMA

1,000

114

1.88

WALKING DEAD TP VOL 10 WHAT WE BECOME

$14.99

IMA

999

115

1.87

MORNING GLORIES TP VOL 01 FOR A BETTER FUTURE

$9.99

IMA

991

116

1.86

CAPTAIN BRITAIN HC VOL 01 BIRTH OF LEGEND

$39.99

MAR

990

117

1.85

THOR TP BLOOD AND THUNDER

$34.99

MAR

985

118

1.85

BOMB QUEEN TP VOL 06 TIME BOMB (MR)

$16.99

IMA

983

119

1.82

NAOKI URASAWA 20TH CENTURY BOYS GN VOL 15 (NOTE PRICE)

$12.99

VIZ

969

120

1.82

WALKING DEAD TP VOL 07 THE CALM BEFORE

$14.99

IMA

967

121

1.82

WOLVERINE AND JUBILEE PREM HC CURSE OF MUTANTS

$19.99

MAR

965

122

1.81

IRON MAN WAR OF IRON MEN TP

$16.99

MAR

964

123

1.80

CELLULOID HC (A)

$35.00

FAN

954

124

1.79

CHEW TP VOL 03 JUST DESSERTS (MR)

$12.99

IMA

951

125

1.79

I AM LEGION SC (MR)

$19.95

HUM

950

126

1.79

POKEMON ADVENTURES PLATINUM VOL 02

$7.99

VIZ

950

127

1.76

SERENITY SHEPHERDS TALE HC

$14.99

DAR

935

128

1.75

POKEMON ADVENTURES TP VOL 13

$7.99

VIZ

927

129

1.74

PUNISHER MAX HC VOL 06 (MR)

$39.99

MAR

925

130

1.74

GI JOE COBRA TP VOL 04

$17.99

IDW

924

131

1.73

BLACK WIDOW TP NAME OF ROSE

$16.99

MAR

921

132

1.72

CAPTAIN AMERICA SERVE AND PROTECT PREM HC

$24.99

MAR

911

133

1.70

CROSSED 3D HC VOL 01 (MR)

$14.99

AVA

902

134

1.70

WALT DISNEY COMICS & STORIES ARCHIVES TP VOL 01

$14.99

BOO

901

135

1.70

CAPTAIN AMERICA AMERICAN NIGHTMARE PREM HC

$24.99

MAR

901

136

1.68

HULK HULK NO MORE HC

$39.99

MAR

891

137

1.67

THOR TP GODS ON EARTH

$29.99

MAR

888

138

1.67

TAROT WITCH OF THE BLACK ROSE TP VOL 09 (MR)

$24.99

BRO

887

139

1.65

CREEPY ARCHIVES HC VOL 10

$49.99

DAR

879

140

1.65

WALKING DEAD TP VOL 08 MADE TO SUFFER (MR)

$14.99

IMA

877

141

1.64

GREEN LANTERN SINESTRO CORPS WAR TP VOL 01

$14.99

DC

873

142

1.64

STAN LEE TRAVELER TP VOL 01

$9.99

BOO

872

143

1.64

BREED COL VOL 01 BOOK OF GENESIS TP (MR)

$17.99

IMA

872

144

1.62

FANTASTIC FOUR BY WAID & WIERINGO ULT COLL TP BOOK 01

$24.99

MAR

863

145

1.62

FATE STAY NIGHT GN VOL 11

$10.99

TOK

862

146

1.61

X-MEN ALPHA FLIGHT PREM HC

$34.99

MAR

853

147

1.60

ABSOLUTE BATMAN THE LONG HALLOWEEN HC

$75.00

DC

851

148

1.60

BLACKEST NIGHT HC

$29.99

DC

849

149

1.59

RATCHET AND CLANK TP

$17.99

DC

845

150

1.58

BLEACH 3-IN-1 ED VOL 01

$14.99

VIZ

841

151

1.58

Y THE LAST MAN TP VOL 01 UNMANNED

$14.99

DC

838

152

1.56

OH MY GODDESS RTL TP VOL 18

$11.99

DAR

831

153

1.55

CAPTAIN AMERICA FIGHTING AVENGER TP

$14.99

MAR

825

154

1.54

KINGDOM COME TP NEW EDITION

$17.99

DC

820

155

1.53

SONIC THE HEDGEHOG ARCHIVES TP VOL 14

$7.95

ARC

811

156

1.52

NYX TP VOL 01 WANNABE

$19.99

MAR

809

157

1.52

THOR TP THUNDERSTRIKE

$24.99

MAR

809

158

1.48

BATMAN AND ROBIN DELUXE HC VOL 03 BATMAN MUST DIE

$24.99

DC

788

159

1.48

CHEW TP VOL 02 INTERNATIONAL FLAVOR (MR)

$12.99

IMA

785

160

1.46

GREEN LANTERN NO FEAR TP

$12.99

DC

775

161

1.46

NEGIMA NEO GN VOL 07 (MR)

$10.99

RAN

773

162

1.45

PROOF TP VOL 06 ENDANGERED

$16.99

IMA

771

163

1.44

BATMAN YEAR ONE DELUXE SC

$14.99

DC

765

164

1.42

MISS FURY HC

$49.99

IDW

754

165

1.42

BLACK DYNAMITE SLAVE ISLAND GN (MR)

$5.95

APE

753

166

1.42

VAMPIRELLA MASTERS SERIES TP VOL 04 VISIONARIES

$16.99

DE

752

167

1.41

SCOTT PILGRIM GN VOL 01 PRECIOUS LITTLE LIFE

$11.99

ONI

748

168

1.39

SANDMAN TP VOL 01 PRELUDES & NOCTURNES NEW ED (MR)

$19.99

DC

739

169

1.39

THING PREM HC LIBERTY LEGION

$24.99

MAR

739

170

1.38

BATMAN THE KILLING JOKE SPECIAL ED HC

$17.99

DC

733

171

1.37

MARVEL ADVENTURES AVENGERS TP DIGEST HULK

$9.99

MAR

728

172

1.37

SAMURAI HAREM ASU NO YOICHI GN VOL 08 (MR)

$12.99

TOK

725

173

1.36

AVENGERS WEST COAST PREM HC FAMILY TIES

$34.99

MAR

724

174

1.35

DARKNESS ORIGINS TP VOL 03

$19.99

IMA

716

175

1.34

BRIGHTEST DAY HC VOL 01

$29.99

DC

711

176

1.33

FULLMETAL ALCHEMIST 3-IN-1 ED VOL 01

$14.99

VIZ

706

177

1.32

TOOTH HC

$24.99

ONI

703

178

1.32

GREEN LANTERN RAGE OF THE RED LANTERNS TP

$14.99

DC

700

179

1.31

NEXT MEN HC VOL 01

$21.99

IDW

694

180

1.30

JESUS HATES ZOMBIES JURASSIC KINDA LIFE GN VOL 01 (MR)

$4.99

215

693

181

1.30

ANGEL HC VOL 03 THE WOLF THE RAM AND THE HEART

$24.99

IDW

690

182

1.29

TRANSMETROPOLITAN TP VOL 01 BACK ON THE STREET (MR)

$14.99

DC

687

183

1.29

BOYS TP VOL 08 HIGHLAND LADDIE

$19.99

DE

686

184

1.26

PHINEAS & FERB EARLY COMIC READER #5 QUANTUM BOOGALOO

$4.99

HAR

671

185

1.26

SERENITY BETTER DAYS TP

$9.99

DAR

669

186

1.26

SCUD THE DISPOSABLE ASSASSIN WHOLE SHEBANG TP

$29.99

IMA

669

187

1.26

WATCHMEN TP

$19.99

DC

667

188

1.26

LEVEL UP GN

$15.99

ST.

667

189

1.25

BRIGHTEST DAY HC VOL 02

$29.99

DC

663

190

1.24

TEZUKAS BLACK JACK TP VOL 14

$16.95

RAN

660

191

1.23

V FOR VENDETTA TP (MR)

$19.99

DC

653

192

1.22

AVENGERS VS PET AVENGERS TP

$14.99

MAR

649

193

1.21

CIVIL WAR TP

$24.99

MAR

643

194

1.21

DEADMAN WONDERLAND GN VOL 05 (MR)

$10.99

TOK

642

195

1.20

GREEN LANTERN REVENGE OF THE GREEN LANTERNS TP

$14.99

DC

638

196

1.20

PHOENIX WRIGHT GN VOL 01

$10.99

RAN

635

197

1.19

LUCILLE GN (MR)

$29.95

TOP

634

198

1.19

BATMAN THE LONG HALLOWEEN TP

$19.99

DC

631

199

1.17

ULTIMATE SIX PREM HC

$24.99

MAR

624

200

1.17

AIR GEAR GN VOL 18 (MR)

$10.99

RAN

619

201

1.17

NINJA GIRLS GN VOL 05 (MR)

$10.99

RAN

619

202

1.16

DREAMS OF DARKCHYLDE TP VOL 01 (MR)

$16.99

IMA

618

203

1.16

ART OF DOUG SNEYD HC (MR)

$39.99

DAR

616

204

1.15

WOLVERINE OLD MAN LOGAN TP

$29.99

MAR

611

205

1.15

FABLES TP VOL 02 ANIMAL FARM

$12.99

DC

610

206

1.15

CHIP N DALE RESCUE RANGERS TP WORLDWIDE RESCUE

$14.99

BOO

609

207

1.15

JANET EVANOVICH TROUBLEMAKER TP

$16.99

DAR

609

208

1.13

AL WILLIAMSON ARCHIVES SC VOL 02

$19.95

FLE

601

209

1.13

TINTIN YOUNG READERS ED GN SECRET OF THE UNICORN

$8.99

HAC

601

210

1.13

GREEN LANTERN AGENT ORANGE TP

$14.99

DC

598

211

1.11

ANYAS GHOST GN

$15.99

ST.

587

212

1.10

SPICE AND WOLF GN VOL 04 (MR)

$12.99

HAC

585

213

1.10

TWILIGHT EXPERIMENT TP

$17.99

DC

584

214

1.10

STAR TREK CLASSIC MOVIE OMNIBUS TP

$24.99

IDW

584

215

1.09

PEANUTS HAPPINESS IS A WARM BLANKET CHARLIE BROWN HC

$19.99

BOO

580

216

1.08

PREACHER TP VOL 01 GONE TO TEXAS NEW EDITION (MR)

$17.99

DC

574

217

1.08

JURASSIC PARK TP DEVILS IN THE DESERT

$17.99

IDW

574

218

1.08

HIGURASHI WHEN THEY CRY GN VOL 13 EYE OPENING ARC PT 3 (MR)

$11.99

HAC

573

219

1.08

ULTIMATUM COMPANION HC

$49.99

MAR

571

220

1.07

CROSSED 3D GN VOL 01 (MR)

$8.99

AVA

568

221

1.07

GREEN LANTERN WANTED HAL JORDAN TP

$14.99

DC

568

222

1.07

BOYS TP VOL 01 NAME OF THE GAME (MR)

$16.99

DE

568

223

1.06

SUPERMAN EARTH ONE HC

$19.99

DC

565

224

1.06

JOHNNY HOMICIDAL MANIAC DIRECTORS CUT SC

$21.95

SLA

563

225

1.06

THUNDER AGENTS ARCHIVES HC VOL 07

$59.99

DC

561

226

1.05

TINTIN YOUNG READERS ED GN RED RACKHAMS TREASURE

$8.99

HAC

556

227

1.04

FABLES TP VOL 14 WITCHES (MR)

$17.99

DC

554

228

1.04

GINGERBREAD GIRL GN

$12.95

TOP

552

229

1.04

SANDMAN TP VOL 02 THE DOLLS HOUSE NEW ED (MR)

$19.99

DC

550

230

1.03

MAID SHOKUN GN VOL 01 (MR)

$10.99

TOK

545

231

1.02

METAL HURLANT COLLECTION HC VOL 01 (MR)

$29.95

HUM

540

232

1.02

SGT FROG GN VOL 21

$10.99

TOK

540

233

1.01

ARKHAM ASYLUM ANNIVERSARY ED SC (MR)

$17.99

DC

537

234

1.01

PRIEST PURGATORY GN VOL 02 (MR)

$19.99

TOK

535

235

1.00

DR STRANGE PREM HC INTO DARK DIMENSION

$24.99

MAR

532

236

1.00

AION GN VOL 03 (MR)

$10.99

TOK

529

237

0.99

INVINCIBLE TP VOL 14 VILTRUMITE WAR

$19.99

IMA

527

238

0.99

NIGHTLY NEWS TP VOL 01

$16.99

IMA

527

239

0.98

POKEMON BLACK & WHITE ACTIVITY KIT

$11.99

VIZ

521

240

0.98

GREEN LANTERN SINESTRO CORPS WAR TP VOL 02

$14.99

DC

518

241

0.97

NEGIMA OMNIBUS GN VOL 01 (MR)

$19.99

RAN

516

242

0.97

ELEPHANTMEN HC VOL 04 QUESTIONABLE THINGS

$34.99

IMA

514

243

0.95

UNWRITTEN TP VOL 01 TOMMY TAYLOR AND BOGUS IDENTITY NEW ED (

$12.99

DC

505

244

0.95

CAPTAIN EASY HC VOL 02 SOLDIER OF FORTUNE

$39.99

FAN

502

245

0.94

DAYTRIPPER TP (MR)

$19.99

DC

500

246

0.94

WALKING DEAD COMPENDIUM TP VOL 01 (MR)

$59.99

IMA

499

247

0.94

CERTAIN SCIENTIFIC RAILGUN GN VOL 01

$10.99

ST.

499

248

0.94

BATMAN THE RETURN OF BRUCE WAYNE DELUXE ED HC

$29.99

DC

497

249

0.94

BOYS TP VOL 07 THE INNOCENTS (MR)

$19.99

DE

497

250

0.93

WALKING DEAD HC VOL 01 (MR)

$34.99

IMA

496

251

0.93

RUNAWAYS TP VOL 06 PARENTAL GUIDANCE DIGEST

$9.99

MAR

495

252

0.93

SERENITY HC VOL 01 THOSE LEFT BEHIND

$19.99

DAR

494

253

0.93

AMERICAN VAMPIRE HC VOL 02 (MR)

$24.99

DC

494

254

0.93

BATMAN AND ROBIN TP VOL 01 BATMAN REBORN

$14.99

DC

494

255

0.93

DR HORRIBLE TP

$9.99

DAR

493

256

0.93

STUCK RUBBER BABY SC NEW EDITION (MR)

$17.99

DC

493

257

0.93

GHOSTFACE GN VOL 01

$17.99

TOK

493

258

0.93

JOKER HC

$19.99

DC

492

259

0.92

BTVS SEASON 8 TP VOL 01 LONG WAY HOME

$15.99

DAR

491

260

0.92

FINAL CRISIS TP

$19.99

DC

491

261

0.92

DUNGEONS & DRAGONS HC VOL 01 SHADOWPLAGUE