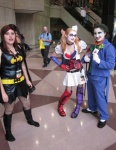 We begin our photo coverage of New York Comic Con with Friday, the first full day of the show. Although it was rainy, the crowds were heavy, including some that looked to be of school age. Over the full three and a half day show (there was a preview night Thursday evening), over 100,000 people attended, according to show organizers, with a more complete tally to follow.
Batgirl keeps her distance from this diabolical duel--Harley Quinn and the Joker!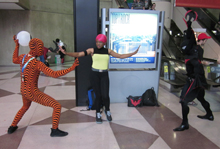 Like a scene out of
Batman Beyond
, Spellbinder squares off against Batman.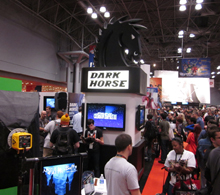 Dark Horse's New York booth had a new horse's head watching over everything.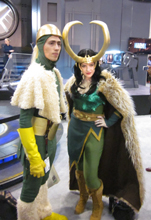 And over at the Marvel booth—beware the treachery of Loki (male and female versions!).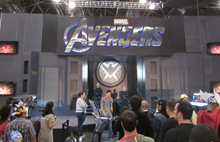 Marvel's booth had a single-minded focus.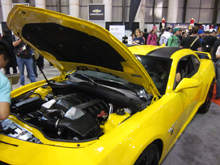 Chevrolet had examples of its Camaro, Volt, and Sonic models (see "
Chevrolet Is Vehicle Sponsor of NYCC
") in its exhibit area at the show.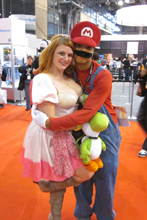 Princess Peach and Mario make such a cute couple.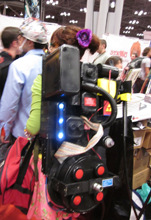 This con-goer didn't leave home without her trusty Photon Pack.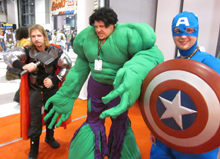 Avengers Assemble
--Thor, (a very unusual) Hulk and Captain America!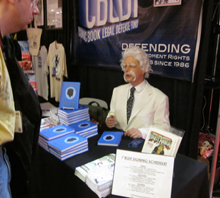 Michael Kupperman signing
Mark Twain's Autobiography 1910 – 2010
at the Comic Book Legal Defense Fund booth.
Click here for
Part 2
.