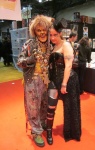 Our photo report on New York Comic Con continues with this collection of photos from Friday.
This costumed couple seem to be happy to be together.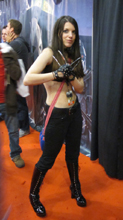 SNIKT!
The deadly X-23 strikes a pose.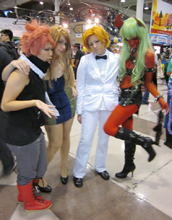 A foursome of anime fans enjoying the show.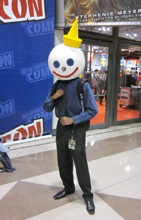 Don't let the smile fool you--Jack Box is ready to throw down!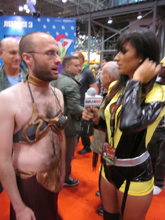 Silke Spectre interviews a "slave girl" who's in desperate need of a good waxing.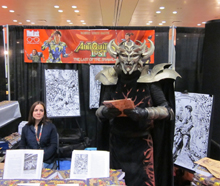 The booth of
Antiquitas Lost: The Last of the Shamalans
, a novel by Robert Louis Smith, with illustrations by Geof Isherwood.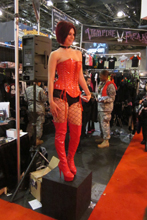 This lovely gal was promoting
Vampire Freaks
, a community site for "Gothic Industrial Culture."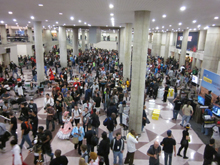 The crowd coming and going at the Special Events Hall (IGN Theater) on Friday.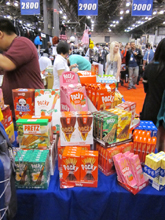 We saw at least two booths devoted to Asian snacks.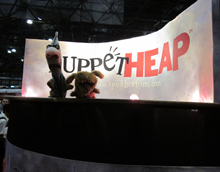 There was a puppet show at the booth for character design studio
Puppet Heap
.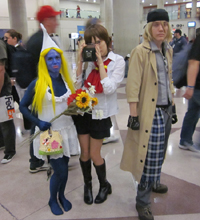 These three are working it at a high level.
Click here for
Part 1
.