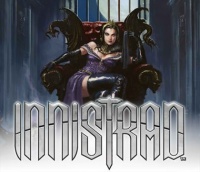 Toy giant Hasbro reports that its third quarter profit was up 10 % over the same period a year ago. Sales were off 7% in the U.S. and Canada, but stronger international revenues provided the growth in the third quarter. Driven by another potent performance from the
Transformers
line, plus good sales for toys tying in with two successful Marvel Studios summer movies,
Thor
and
Captain America
, sales of "Toys for Boys" grew by 15% and reached $534.6 million, while the "Toys for Girls" category declined by 4% to $259.1 million. The growth in the boys' category at Hasbro has been a constant all through 2011 (see "
Transformers Drives Hasbro Sales
" and "
Boys Toys Up at Hasbro
" for second and first quarter overviews respectively).
Sales of "Puzzles and Games" for Hasbro declined by 6% to $364.7 million, but in a conference call with industry analysts, CEO Brian Goldner mentioned Magic the Gathering in particular when singling out Hasbro brands that were doing well: "Taking a closer look at our overall third quarter results, we had several Hasbro brands perform well and contribute to our overall growth. Baby Alive, My Little Pony, Magic the Gathering, and Transformers, including the new KRE-O-branded products, all continued their growth trends in the quarter."
Hasbro's net income for the quarter rose to $171 million or $1.27 per share, which was below the $1.31 that analysts had forecast, marking the fourth consecutive quarter in which Hasbro had failed to meet the Street's expectations. Hasbro's venture into cable television, The Hub network, is improving its ratings, but it continues to need substantial support, with a loss of $1.5 million reported for the quarter versus a deficit of $874,000 in Q3 of 2010.
In spite of its success with
Transformers
, Hasbro's ambitious efforts on the big screen remain in somewhat of a state of flux. Goldner announced on the
conference call
that Hasbro was in discussions with director Michael Bay and producer Stephen Spielberg concerning a fourth
Transformers
film. Since the third film in the series has earned over $1 billion at the worldwide box office, a sequel would appear to be a sure thing, but getting all the parties back together for a fourth film will likely be a very expensive proposition. Given the importance of sales of
Transformers
toys to its bottom line, this is a deal that Hasbro needs to get done. It won't be easy to maintain the momentum of the movie franchise without the bombastic cinematic stylings of Michael Bay or the energetic and earnest presence of Shia LaBeouf. Hasbro would love to have Bay repeat the box office successes he scored with
Transformers
films in 2007, 2009, and 2011 in 2013, but deals need to get done in a hurry for any chance of that to happen.
Hasbro has two films based on its properties coming out in the summer of 2012, Battleship, a very expensive science fiction action movie loosely based on the Hasbro game opens on April 18th, and the second G.I. Joe movie produced by Paramount is slated for June 29th, 2012. The performance of Battleship at the box office will be a bellwether and will likely determine the fate of Hasbro's other properties in development.
Although Hasbro previously had made moves indicating that it might consider making its own movies (and thus managed to extract very good terms from the studios on co-productions of its properties, see "
Board Game Movies Hurting Universal
?"), during the press conference, Goldner stated flatly that Hasbro was not going to go "the Marvel route" and make its own films. It should be noted however that Hasbro has continued to help fund the pre-production of movies based on its properties that studios have dropped. (see "
New Scribes Hired for Monopoly Movie
").
Goldner cited the way in which Disney had forced the producers of
The Lone Ranger
to reduce their projected budget from $250 million to $215 million (see "
Lone Ranger Set for May 31st, 2013"
) as example of "the same process we are going through on the
Ouija
movie, albeit not at the same budget level." Universal backed out of the
Ouija
movie (see "
Ouija's Future Darkens
"), but Hasbro still hopes that some studio will be interested in the project at a reduced cost. Universal, which produced the pricy
Battleship
, still has Hasbro properties
Stretch Armstrong
and
Candy Land
in development.
Other Hasbro projects include a
Micronauts
movie co-produced with J.J. Abrams at Paramount, which has been in development since 2009 (see "
J.J. Abrams in Talks for Micronauts Movie
") and scripts, which Hasbro is helping to fund, are in the works for
Monopoly, Risk
, and
Clue
. The fate of all these projects hangs on the performance of
Battleship
at the box office.