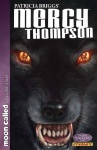 Patricia Brigg's Mercy Thompson: Moon Called Vol. 2 TP

Publisher: Dynamite Entertainment
Release Date: January 18, 2012
Cover Price: $16.99
Writer: Patricia Brigg and David Lawrence
Artist: Amelia Woo
Cover: Tyler Walpole
Format: 128 pgs.; Full-Color; Trade Paperback
Rating: Teen+
Mercy Thompson is a walker, a unique magical being with the ability to transform into a coyote. Her human neighbors view the fiercely independent female auto-mechanic as eccentric; to the town's darker denizens, the werewolves, witches and vampires, she is prey. But the greater predators have underestimated Mercy. She's seen her friends assaulted, kidnapped, and killed as a war between werewolves erupts, and Mercy has had enough! Only she can unravel the secrets of the dark conspiracy that threatens them all, but can Mercy do it in time to save her friends... and herself? Scores are settled and secrets revealed in the thrilling climax of
Patricia Briggs' Mercy Thompson: Moon Called
.
COLLECTION FEATURES:
• Issues 5 through 8 of the adaptation by Patricia Briggs, David Lawrence and Amelia Woo.
• An 8-page, never before published story.
• All of the covers by Tyler Walpole.
• And more!
"This is a nice book for tweens who may be looking for an entry into comics from the world of Twilight."

– comicbookresources.com
"Mercy (Thompson) is an engaging character..."

– newsarama.com
Description of preview: 12 pages (7-18)
Next Page >>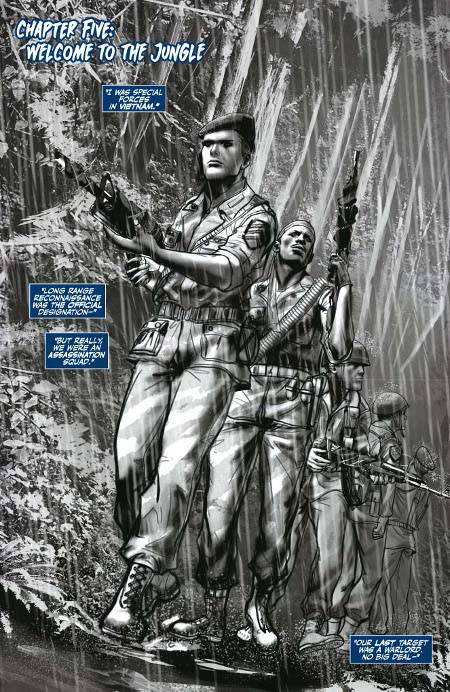 Next Page >>