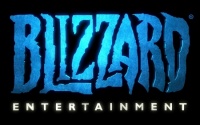 Activition Blizzard division Blizzard Entertainment announced this week that it is cutting 600 positions worldwide. Most of the cuts will be in non-development positions and release schedules will not be affected, the company said.
Subscribers to the company's flagship
World of Warcraft
MMORPG dropped last year (see "'
WoW' Subscribers Down
"), although at over 10 million paid subscribers it still dwarfs its nearest competitor.
Diablo III is the next big release from the company, and it's planning a promotion to stimulate World of Warcraft subs using Diablo. World of Warcraft: Mists of Pandaria is the next release for World of Warcraft.