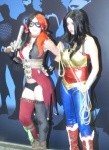 Comic-Con peaks on Saturday, and so did our photo coverage. See also Part 8 and Part 10, and for Wednesday, Thursday, and Friday see Part 1, Part 2, Part 3, Part 4, Part 5, Part 6 and Part 7.

Wonder Woman has her lasso, and Harley Quinn has a big gun.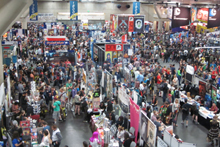 Saturday, around 11 a.m., overlooking small press and other comics booths.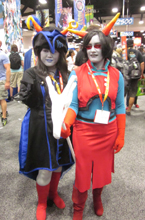 Elaborate and unique.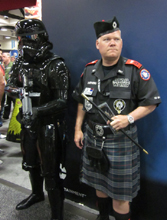 Is that a regulation 501st uniform?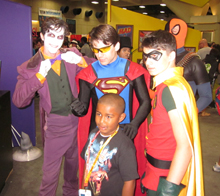 The Joker, the Eradicator, Robin and Deathstroke pose with a young fan.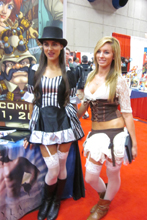 These two lovely lasses are next to the
Steampunk Chronicles
booth, but that seems to be an accident of fate.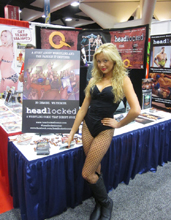 A lot going on at this booth, where we saw the wrestling comic
Headlocked
, Quick Comics, and
The Skinvestigato
r fiction series (with cool 60s-style covers). Hmmm… are we forgetting anything else?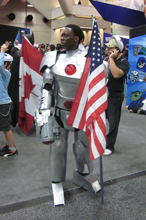 A flag carrying Cyborg was hanging around near the DC booth.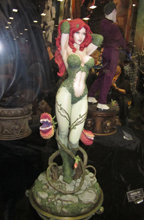 Poison Ivy wasn't just popular among the cosplayers. This was a $350 figure on display at Sideshow.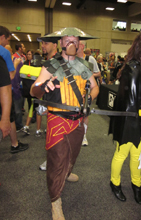 Watch where you're pointing that thing!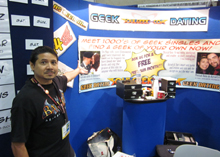 In a country where Christian dating site Christian Mingle is doing saturation TV advertising, can geek dating site SoulGeek be far behind?
Click here
for Part 10.